Navigating ITAM Measurement – Moving Beyond Operational to Tactical and Strategic Goals
Documentation Management is the Key Process Area (KPA) for managing data, the tools we use to collect and maintain that data and, of course, the documents created by analyzing data and processes. The maturity of the IT Asset Management program is often judged by the accuracy, breadth and sophistication of data available and the use of that data. Described in this manner, Documentation Management sounds like a high priority area for everyone. For most IT Asset Managers, the exact opposite is true, with usage of the data limited to answering daily questions, preparing for contractual renewals or an audit, or addressing specific requests from management at any level and in any department of the organization. These data uses are essential, but reactive reporting or daily fire-fighting is not sufficient to deliver maximum value to the organization.
How does the busy IT Asset Manager, Software Asset Manager or Hardware Asset Manager decide where to start extending the analysis, measurement and reporting aspects of the ITAM program? The reason that you haven't read an answer to this question before is that the answer has to be related to opportunity rather than one answer for everyone. Opportunities are often described as tactical or strategic. These categories overlap depending on the point of view but are worth discussing separately.
Tactical Opportunities
Tactical measurements are easy for us to identify. Some are only separated from reactive reporting by timing. Tactical opportunities are measurements prepared in advance of need such as data collected for a longitudinal view or ahead of the request. Preparing measurements for a platform refresh in advance is one example of tactical measurements.
Tactical measurements also include measuring the effectiveness of the ITAM program. Internal audits are one example, measuring expected against discovered. Analyzing assets missing from discovery or evaluating software usage are tactical management information.
In an article I wrote on documentation management entitled "Look behind the Curtain: Documentation Management, the Great and Powerful Oz of IT Asset Management," the documents discussed are mostly tactical. For instance, the article begins with some possible horror stories that could have been prevented by a tactical measurement project. The article lists an audit by a software vendor where the normal retention policy was not modified and software documentation in support of upgrades has been erroneously destroyed. While there are process changes that can help eliminate this problem, a tactical project contributes by measuring the number of software titles bought with upgrade licenses and counting those without proper retention rules or documentation
Strategic Opportunities
Measurements for a strategic opportunity relate to the direction of the organization, IT technology or an external business driver. Although we usually think of strategic actions as those related to a future direction, the time line may be quite short, especially in a slow economy where short-term goal fulfillment is often prioritized. The advantage of acting on these types of opportunities over the tactical is that these actions become high profile; improving executive awareness, understanding and perhaps appreciation for what ITAM can do for the organization.
CIO Initiatives
The organization's CIO probably has defined a list of initiatives or goals for 2011, just as they have done every year. Using your own CIO's list or reviewing the media for CIO initiatives is a place to research strategic as well as proactive tactical measurement opportunities.
Surveys of CIO initiatives illustrate the CIO's reaction to changes in business drivers and expectations. For instance, as the economy slowed and CEOs demanded both business alignment and innovation from the CIOs, the rise of virtualization and rapid adoption of technology in general dominated the media in 2007-2009. CIOs prioritized virtualization and alignment initiatives and as a consequence, there does seem to be less of a wall between IT and the business. Ann All quotes the UK Harvey Nash CIO Survey for 2011 in her blog on "To be Successful, CIOs Must Step Up," stating that half of CIOs feel that IT is proactive and adapting to business needs. Half is a great improvement since the barrier between IT and the business continues to be a subject for discussion and change.
The point is that these surveys make interesting reading for the IT Asset Manager attempting to become proactive and strategic. CIO initiatives that go beyond "keeping the lights on" are growing, although CIO lists of top initiatives may not explain the reasoning behind each project.
Business Alignment
As mentioned earlier, any strategic project that helps close the perceived (or real) gap between IT and the "business" of the organization is going to be considered for prioritization. CIOs have been stating business alignment as a major or top priority in surveys for the last few years, including a 2011 survey conducted in India by the CIO Klub, describing business alignment as "fostering [a] positive relationship between information technology and its users…essential to establish effective IT organizations."
This definition and others like it are intentionally general, leaving the CIO to figure out how best to translate that goal into specific objectives. Some of those objectives should be driving the priorities for IT Asset Management. For instance, Kim S. Nash in an article on CIO.com quoted a CIO survey "2011 State of the CIO" survey that found 67% of CIOs are planning to improve workforce productivity in 2011. Nash went on to explain why this choice is strategic and not tactical:
Tweaking productivity is a deceptive idea. It seems tactical, even simple. But for many companies, it's also a strategic move because productivity is necessary to engendering innovation.
Translating the workforce productivity objective into IT Asset Management goals is fairly easy to figure out once the linkage to business alignment (and prioritization) is understood. One starting place is a needs analysis of hardware and software for specific departments or functions important to productivity. This analysis contributes information about the goal and may identify productivity enhancements related to their configurations. Measurement reporting includes the costs for replacing whatever hardware and software and disposing of the obsolete assets. The measurement report next becomes part of a cost versus benefit analysis to help the CIO determine where to invest for productivity between qualified choices.
What is Strategic in Your Organization?
The State of the CIO survey did not have the respondents identify which of the expected accomplishments the CIOs considered strategic, so IT Asset Managers need to seek out other sources of information for determining strategic direction so that IT Asset Management goals and measurements can be synchronized. Sources inside the organization include the CEO's or other top executive's quarterly internal video or stated mission and goals on the internal website. Interpreting these goals to specific ITAM actions may be difficult, so once again, looking at the CIO media is helpful. For instance, Thomas Wailgum, CIO, published an article on CIO.com "From the CEO: 5 Questions CIOs Need to Answer," that listed typical questions a CEO would ask a CIO. The topics of the questions are:
Removing damage done during recession changes: The article mentions cancelling IT refreshes as an example of an activity that was delayed
Receiving full potential from discretionary spending: IT Asset Managers may help answer this question by writing a business case for ITAM process or tool improvement or by supporting discretionary spends elsewhere with measurements of baselines and after the project measurements
Driving complexity out of IT: Two common responses to this question are standardization and analyzing new cloud computing opportunities. The IT Asset Manager is directly involved in setting standards and measuring compliance to those standards. Measurements regarding internal non-cloud costs is one measurement that IT Asset Managers can contribute if TCO or ROI measurements are already part of the ITAM program, collecting the right kinds of data
Making better use of existing investments: The author calls them "good enough," which means not meeting everyone's needs perfectly, just the majority. Software Asset Managers may be able to contribute with application rationalization, a business process where applications in the software portfolio of same or similar functionality are compared against a set of criteria and one is chosen to remain in the organization. Measurement must determine the value of such a project, considering the costs of replacement against the cost reduction of managing and maintaining one less major application.
Outsourcing strategically: Outsourcing decisions SHOULD be about measurements, measuring resources and costs before and after outsourcing, including the costs of auditing the outsourcer's performance. If the IT Asset Manager is part of the outsourcing, that individual is very busy with tactical measurements dictated by the outsourcing agreement. Strategic measurements are most likely not part of the deliverables unless the IT Asset Manager is on the selection committee for new assets for the customer. If the IT Asset Manager position is not outsourced, the opportunity for strategic measurement is significant, starting with audit results, against pre-outsourcing baselines and also against the outsourcing agreement.
If the CEO is asking these questions, the IT Asset Manager is probably wise to include actions steps to help resolve or answer these questions. Whether those questions are strategic depends on what else is going on, especially what is shared by your own executives internally.
In general, IT Asset Managers should ask questions about how initiative topics are interpreted and about whether the issue is consider strategic. In addition to IT management, use the network of cross department contacts required for ITAM to obtain different points of view, adding valuable insight beyond the doors of the IT department.
Getting Started with Proactive and Strategic Measurement
The most common error IT Asset Managers make when attempting to contribute to strategic goals is to neglect to communicate the relationship of the work being done to the organizational goal. Professionals tend to immerse themselves in their own work and lose track of how to communicate a message of interest and value to other departments. IT Asset Managers have more opportunity to talk to other departments than most, but still seem to describe projects in ITAM terms without adding the why and how about the strategic goal to the project documents, measurements and communications. Frankly, most CIOs make this same mistake. It is easy to find examples of CIO updates on the internet like Dr. Marc Hoit, CIO and Vice Chancellor for Information Technology of North Carolina State University who relates everything in projects without identifying the priorities and how those priorities relate to the overall goals of the university.
In order to examine measurements and make some choices to begin pushing measurement from reactive to proactive, the busy IT Asset Manager is going to have to take some time from daily activities. Since we work with the data and are familiar with the quality and quantity available, one approach is to consider the possibilities based on the data. Next, consider the individuals or departments that have been uncooperative. Is there something of value for them in the data? Is there a way to publish reports that would encourage cooperation by highlighting how much better other departments are doing or quoting executives about the importance of such findings?
With twelve KPAs within IT Asset Management and each with many processes, planning measurements is a daunting task. In the CSAM training, students are encouraged to consider metrics as part of many of our activities, such as:
As part of a project, from baseline to continued reporting on results post-project
During program development so that as a process is documented, measurements are incorporated into the program
As a source of information to communicate to end users, department management or vendors
Include metrics in contract Ts & Cs such as delivery dates, service schedules, invoice error rates
Consolidating vendor portfolio or application rationalization, both requiring measurement of savings to be contrasted to the costs of dislodging the products
If the relationship to IT goals and organizational goals is included in these actions, the IT Asset Manager is well on the way to being viewed as the leader of a strategic and important business function, part of "…IT as a profit centre rather than an overhead or burden," as John Lovelock mentions in his article in this issue of ITAK.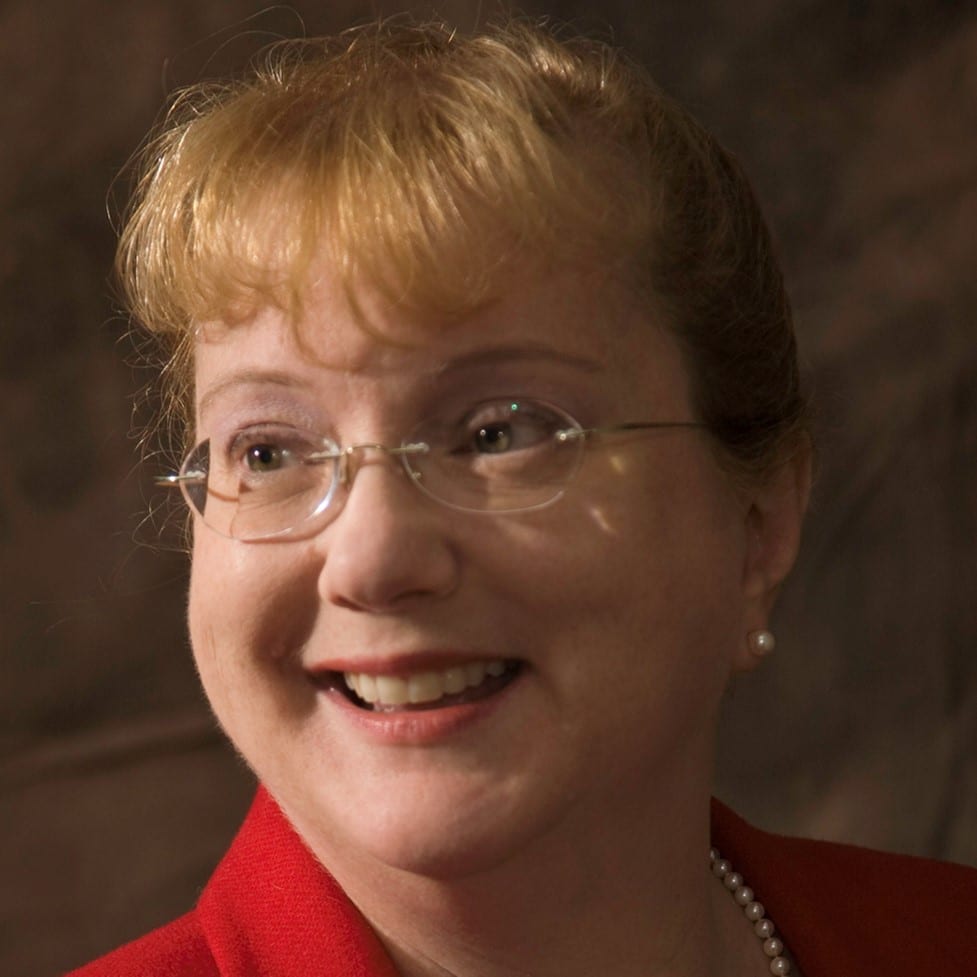 Jenny Schuchert is the Content Director for IAITAM