One small step for IT Asset Managers… One Giant Leap in the Last Decade
The IT Asset Management industry has been making great strides in the business world carving out their own niche in organizations and supplying that organization with financial dividends in both hard and soft dollars. This year at the IAITAM Annual Conference and Exhibition (ACE), IAITAM CEO Dr. Barbara Rembiesa quantified that growth in practical terms:
10 years ago the average salary was in the 30's and now 51% of the responses from 2011 are making between 75k – 200k
10 years ago we were not a recognized profession but TODAY WE ARE
10 years ago we did not have direct reports but TODAY WE DO
10 years ago we reported to managers or others but TODAY WE REPORT TO OR ARE EXECUTIVES IN KEY ROLES
10 years ago we were called Specialist, admins or some other title but TODAY WE ARE IT ASSET MANAGERS
10 years ago we were either in the procurement department or with help desk but TODAY WE HAVE OUR OWN DEPARTMENTS
10 years ago the first certification became available but TODAY WE HAVE 28 DEDICATED training courses available
10 years ago we did not have a higher education path but TODAY WE HAVE THE MSITAM
10 years ago we had 35 people at our conference BUT TODAY WE HAVE OVER 1000 PARTICIPANTS
10 years ago we had one conference but TODAY we ARE PLANNING for TWO PER YEAR
Building a profession, easily tripling the yearly salary, establishing titles, roles, and responsibilities, and having dedicated higher educational training is significant growth in a decade. These accomplishments were completed through the dedicated hard work of IT Asset Managers while they handled technology changes such as:
Moving from distributed environments with a shrinking data center to high capacity servers requiring cooling and the power management of a data center
Virtualizing and then "clouding" service solutions
Continually changing software licensing models
Increasing the portfolio of hardware managed per employee within IT Asset Management
This culmination of achievements and advancements has led to real and measurable savings across business sectors. These savings have increased the visibility of ITAM which in turn has led to increased executive support. IT Asset Managers continue to break new ground through achieving success.
The United States Marine Corps' Don Brookins, who recently became a Certified IT Asset Management (CITAM), shared that, "Since my completion of the CITAM training and certification course I have been able to save the United States Marine Corps over $1.2 million dollars from incorporating the knowledge I was able to bring back from the CITAM course."
Another example of the impact ITAM brings to the organization's business activities comes from Sherri Cart, CSAM, a member of VeriSign, Inc.'s Asset Lifecycle Management team. While working on divesting non-core business units, Cart explained that the hard work paid off with "our team…saving the company $8.3M in maintenance and support costs for both hardware and software for a period of one year. Our understanding of software contracts terms and conditions as well as software licenses types aided us in transferring existing contracts, licenses and hardware assets while ensuring that we stay within our entitlements." ITAM delivers long term value, back up by Cart's experience that "…our team has shown management how ITAM can have a positive impact on business," and "performs monthly asset audits at a 95% accuracy rate surpassing [the current] Service Level Agreement (SLA)."
Over the years, IAITAM has received numerous reports from our members like the following:
From my current support contracts with DEC, I compared serial numbers on the contract renewals, against what was in the parts warehouse and found $42,755.39 in un-needed support per year.
By auditing all the many DEC support agreements, I found duplicate serial numbers that were actually typographical errors and saved anther $20,000 per year.
On our SGI support agreements, I was able to combine several months into a single agreement, deleted the repetitive media that was required to be on each single contract, and negotiated a 6% site discount and saved $14,000 per year.
By talking with the users and system admin folks I found unused programs that no longer needed support. This cut out another $11,555.00.
Total (savings) per year is $88,310.39 or over our 5 year contract, $441,551.95 that does not need to be spent.
It is stories like these and many more that reinforce the business practices of IT Asset Management. The diversity in the statements ranging from government savings to contractual and acquisition savings fully illustrates the opportunities that exist to help organizations achieve goals regardless of business sector or size.
In ten short years, much has been accomplished. Learning from those years, the characteristics that will continue the growth seem to be:
Focusing on end-to-end success in the middle of chaos
Being flexible to match organizational goals
Quantifying and publicizing results
Applying previous experience regardless of the next, "great technology revolution that will change how business is done"
It has been a daily struggle for success and recognition but the leaders in the organization are now able to understand and value ITAM. The next ten years are likely to be just as frenetic. IAITAM's members as the best of the best will be the ones making a difference. Congratulations on a very successful decade and welcome to the next one with IAITAM!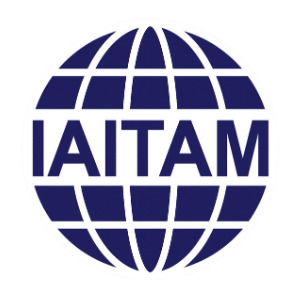 The International Association of IT Asset Managers (IAITAM) is the largest organization providing education, certification and thought leadership to the management of IT as a business. IT Asset Management is the management of hardware, software, mobile and other technology to maximize the value to the organization.