Renewing Excellence in ITAD: Reflections of an Industry Provocateur
A provocateur, by definition, is someone who intentionally stirs the proverbial pot. Being a registered D.C. lobbyist for the past 12 years, let me tell you, I have seen a lot. We were trained to stir the pot. It's an art form and part of the job. Most of which I cannot speak of, but certain harmful ITAD trends should be obvious to us all. Anyone that has been on the forefront of the electronics reuse and recycling industry understands that little provocation is needed to inspire change. The industry's dramatic growth has come with a price to society and much improvement is still needed.
Today, the "internet of things" is almost common place as nearly 4 billion people access the technology generating the movement of "stuff" around the world. But, is the internet of things becoming the internet of trash? By 2025, the world will produce 6 million tons of trash per day. And, commingled in that trash remains an alarming amount of discarded electronics still loaded with sensitive data and harmful substances. In the U.S. alone, each year, over 4 million tons of used electronics are dumped into landfills across the country. This is not making America great again.
Few could have predicted the tsunami of used electronics that has flooded the global market. Used electronics remains the fastest growing waste stream in the world. In 2016, the world produced over 50 million tons of electronics equipment, and that number will continue to increase. Perhaps the ultimate question for the ITAD industry is how best to respond?
In the early 90's, as Fortune 500 client information shifted from the server to individual hard drives, controlling data became a real issue. The U.S. Congress passed a number of federal laws to protect privacy and data for individuals. In 1996, Congress passed the Health Insurance Portability and Accountability Act (HIPAA) that defines how covered entities use individually-identifiable health information. In 1999, the Gramm Leach Bliley Act governs the collection and disclosure of customers' personal financial information by financial institutions that came about when Citi Bank merged with Travelers. In 2002, in response to the Enron and WorldCom accounting scandals, the Sarbanes-Oxley Act ("SOX") passed to protect against fraudulent accounting and unreliable audits. In 2003, the Fair and Accurate Credit Transactions Act of 2003 (FACTA) was enacted largely to protect individual privacy on credit card transactions. Collectively, these federal privacy laws were game changers on the ITAD side of the business. This created a unique, niche ITAD market that was driven more by compliance and brand protection than price.
In a similar way, the U.S. Environmental Protection Agency's (EPA) efforts, during the Bush administration, to develop best-practices for the industry curtailed the exports of containerized, unprocessed devices. With a White House and U.S. Congress reluctant to enact a federal export ban bill, the EPA was the 5,000 pound gorilla at the table to push through a standard of best operating practices. How do I know this? Because I negotiated R2 for the recycling industry and certain deals had to be cut to make this happen. Although the R2 process began in 2005, the first company, an ITAD facility in Austin, TX, was certified in December, 2009. The success of the standards process is undeniable as over 700 facilities are now certified. Being certified has evolved from being a market advantage to a cost of doing business. Nevertheless, the increased volume of used devices recycled in the U.S. has corresponded with the increase of certified facilities. The certifications do matter.
Any basic research of "e-waste" one will inevitably find issues regarding exports. For years, environmental activists have insisted that upwards of 80% of all used electronics were being packed into containers and exported to the Far East. And they were not entirely wrong, at least not in the earlier years. There is no doubt that the consumable, prolific nature allows volumes of used devices to easily move throughout the world. Moreover, when retired devices are reduced to a mere commodity transaction, driven largely by price, stopping such shipments is difficult, if not impossible. Don't get me wrong, I am not advocating for uninhibited exports of unprocessed devices packed with sensitive data. But, forcing the ITAD industry into hazardous waste management in order to ban exports is not the solution. However, putting aside the potential harm to human health and the environment if improperly recycled, treating ITAD in a slash-inburn manner that devastates any uniqueness in the ITAD space is also not the answer. This type of business model should not be tolerated.
While federal privacy laws and environmental standards led the electronics industry out of the wild-wild west of its youth, many are starting to ask if the pendulum is not swinging back to darker days once again. As each company champions their perfect data destruction records and points to their many framed certifications, the signs of returning to a transactional, commodity ITAD market looms largely. We have seen how this story ends, and it doesn't end well. ITAD leadership is needed. Companies should insist on flawless, end-to-end service. ITAD is best delivered by a unique, relationship driven marketplace, not by mediocre quality and poor service. Visionaries are wanted to stir us clear of the pitfalls of yesterday's market. Restoring this value ensures the best for your company and renews excellence to the industry.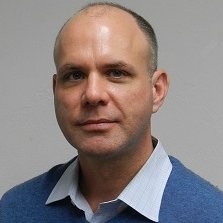 Eric Harris is the Vice President of Sustainability & Government Relations for Hi-Tech Assets