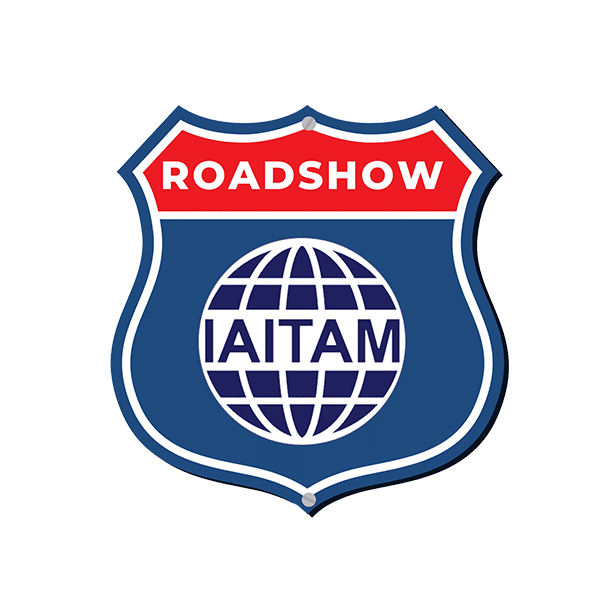 IAITAM ROAD SHOWS
IAITAM, the IT Asset Management industry's global education provider is proud to announce a series of 1-day educational sessions! Stay tuned for upcoming events near you!
IAITAM IS COMING TO YOU
IAITAM's team of asset management experts and select industry peers are hitting the road to address the issues pertinent to initiating, building and enhancing your organization's IT Asset Management Program, the business side of IT.
WHY THE ROAD SHOWS?
We began the Road Show events in May of 2015 to help IT Asset Management professionals come together in a local setting, because let's face it, budgets are tight and approvals can be hard to come by. Through these events IAITAM is able to offer vendor-neutral education on a wide variety of relevant and trending topics in cities around the globe, allowing participants to build lasting relationships while enhancing their ITAM knowledge.
We are now heading into our 11th Road Show series and we couldn't be more excited to bring these powerful events back to major cities! After all, IAITAM's mission is to be the principle resource for comprehensive ITAM best practices worldwide, enabling practitioners and industry professionals to achieve continuous success through ongoing education, certifications and networking as well as providing information pathways for knowledge enrichment and professional growth.
VALIDATED BY YOUR PEERS
Schedule of Events
8:30-9:00 AM Networking with refreshments
9:00-9:30 AM Opening
9:30-1:30 PM Continuous Sessions
1:30-2:30 PM Networking Lunch
2:30-3:30 PM Interactive session- Birds of a Feather
WHAT YOU WILL LEARN
IAITAM's team of experts will be on hand to impart knowledge on a wide variety of topics as they relate to IT Asset Management. Presentations may vary slightly by location.
To Bring It All Together
ARE YOU READY?
Stay Tuned for Upcoming Events Near You!
Save up to 40% with membership.