Save as Assets Walk in the Door – Receiving Is Key In Your Order Reconciliation Process
As stated in last month's edition of ITAK, the economic downturn has created a series of issues that all organizations must address in order to remain viable. In this, the second of a series of monthly articles, I will be addressing another QSP – Quick Success Program based on the IAITAM Best Practice Library's Key Process Areas where Asset Managers can demonstrate the viability of the ITAM Program and its net worth to the organization's bottom line.
I am going to start out this article by repeating a portion of the previous one. This paragraph can and should be repeated because it is a key factor in "selling" your ITAM Program. Many Members and non-members alike have shared their thoughts with me over the years on the difficulty of gaining management buy-in for what they do – here is clear way of overcoming a portion of that dilemma:
"Visibility is the key to any project and gaining buy-in through a QSP is no exception. I have often told students to quantify their projects. Start by getting a picture of a tally thermometer similar to what they use in fund raisers and put it out for all that walk by to see, or write up an article on the savings in the organizations newsletter, ITAK or post on the organization's intranet site. The point is to display the savings out into view for the whole organization to see. But remember, the job of an IT Asset Manager is to bring the best value to the organization and this may not be represented solely by a dollar value, so post both hard and soft dollar savings such as saved man-hours or saved budget dollars because of redeployed equipment costs."
This month's column will feature the Asset Identification ("Asset ID") Key Process Area and how instituting an Order Reconciliation Process will bring efficiencies to and organization. As stated on many occasions, the primary business drivers for an organization are Financial, Efficiency and Risk. By implementing this QSP in any ITAM program, it can quickly recoup soft dollar ROI and measurable time savings, thus positively impacting many of the downstream processes that it supports and avoiding the risk of project failure and delays.
As with any process implementation, the implementation for the Order Reconciliation Process must not only be communicated and understood by all affected parties, but must also be monitored and checked for issues and well as areas that can be employed for process improvements. Ensure that the procedure is posted in highly visible areas for each individual who plays a role in the process. Also, there should be some form of paper trail that assists in documenting the movement and status of an order. This can be either automated or manually performed.
What is Asset Identification?
Asset Identification encompasses the activities that uniquely identify and validate the physical presence of IT assets. It is a key enabler of many related activities in the Software Life-cycle, Hardware Life-cycle, IT Acquisition and Documentation Management Process Areas. Unique physical identification tags on the outside of the IT asset associate that label with a particular IT asset, which may not have meaning outside of the organization.
Quick Success Project for the Order Reconciliation Process
A QSP is defined as a short term and/or low cost solution in order to optimize the value of the ITAM Program to the organization.
An Order Reconciliation Process will guarantee that a check and balance system is in place on all ordered items. This will help avoid confusion or miscommunication on items that are received for delivery. The receiver would have a clear understanding of the process and what is expected enabling them to take the necessary steps to avoid acceptance of items that are incorrect, damaged, or have not been ordered.
Impacts, benefits, and outcomes of this project to the ITAM Program and organization:
Verification and validation of purchase
Match received items against ordered items including configurations, service contracts, documentation, quantities, etc.
Expedites returns
Eliminates re-work caused by re-ordering
Early error detection
Reduces impact on project schedules
Verification and validation of purchase
We all have a difficult time when we don't get the correct product from the vendor. This is one of those situations where it is imperative to remember to check and make sure you get the right assets to prevent future problems that might arise from the lack of verification. How efficient is it to capture the error in receiving instead of on the user's desk. How quickly can the error be corrected in receiving versus at its final destination? What time savings will your organization realize by doing this?
It is always important to remember to ensure that the product you received was the correct product. There are several aspects of the shipment that need to be checked such as:
Configurations
Service contracts
Documentation
Quantities
Corresponding PO data
etc.
These are all aspects of an order that need to be checked to ensure the quality and accuracy of the shipment is as expected, adheres to the organization's high standards, and the organization has the product necessary to complete allotted tasks in anticipated timeframes. Mishaps on any part of this review or other organizationally based processes within the act of receiving IT assets could cause downstream project disruption and delays or even cancellation based on the severity of the error and time necessary for its resolution.
Expedites returns
The reconciliation of an order takes place in many phases, but the first step in the order reconciliation process is done by the Receiver. The Receiver looks at the purchase order and compares it to the shipping receipt to ensure that what is supposed to be arriving, does arrive. If there should happen to be an instance where the wrong products were shipped to the organization, then the reconciliation done at this point is crucial. By reconciling the purchase early, re-ordering the entire shipment may not have to occur which saves time. This will make receiving the product(s) faster and easier on the organization with as little disruption to the organizations operations as possible.
Early error detection
By checking shipments of assets as they arrive into the organization, the order reconciliation process should be repeated along each step, and order accuracy should be accounted for. This is done so that if there is a problem with the shipment, it is detected early and resolved quickly.
One of the main reasons why finding the errors in shipping early is beneficial to the organization, is to help reduce the impact improper orders have on project schedules. Projects are large, organized, and usually expensive tasks that eventually create something. In the end, projects are what keep an organization generating new items, information, content, etc., and they are implemented primarily to improve sales and increase profitability. A project also has a particular timeline which they have to abide by in order to meet the predefined goals as set by the project's scope. If an asset for a project comes into the organization, and it's not the right asset or has been damaged in shipping in some way and is not fully functional according to anticipated specifications, then some aspect of the project will be impacted in some way such as being placed on hold. By detecting the issue in the purchase early, the impact on a project can be brought to a minimum, and the project has a higher chance of remaining on time and within budget; thus saving the company both time and budget.
The order reconciliation process is just one of many within the Asset Identification Key Process Area where mishaps can turn into project disasters for other business units within an organization, but it can also be a source of savings, recognition and efficiency if implemented properly.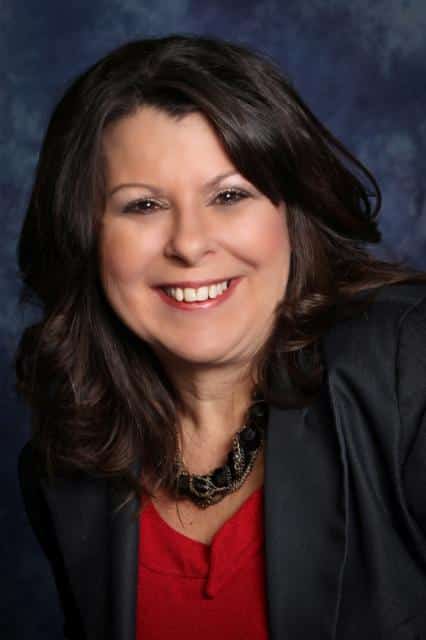 Before founding IAITAM, Barbara held key positions in both the financial and consulting sectors. Barbara has implemented and supervised asset tracking projects, discovery tool implementations and has been brought in as an industry expert to consult major savings and loans, universities, manufacturers and high tech industries throughout the United States. Barbara has also, successfully represented corporations in negotiations with compliance agencies for software violations. Barbara has implemented and designed disaster recovery programs for professional software testing and storage facilities including, but not limited to, off-site storage facilities, and has helped over 200 companies before forming IAITAM and successfully implemented improved software and hardware acquisition programs. As President and Co-founder of IAITAM, Barbara brings over a quarter century of industry knowledge and experience to the management of IAITAM, and provides key guidance and the entrepreneurial spirit to its staff and members.