Solve IT Risk with Integrated ITAM
By Kannan Bhaskaran & Ganapathy Balakrishnan – BNY Mellon
By Kannan Bhaskaran & Ganapathy Balakrishnan – BNY Mellon
While IT Asset Management is an essential function for any organization to provide the much necessary controls, it is also a very key function to mitigate several risks the organization faces in managing its assets.
Ability to have information about all the assets and the risks associated with them is the foremost ability ITAM provides to an organization. This can be achieved only by integrating the ITAM solution with procurement (if it is done outside of ITAM), discovery and usage tracking systems and integrated report delivery platforms. This information should be readily available by user entitlements that the information is consistent and provided in a standard way across the company.
The major challenges for an Integrated ITAM are:
Too many entry points for the data and process
Data Integrity
Several business organizations to be aligned towards a common goal
The main reasons for these challenges are:
Incomplete or improper integration during M&A
Poorly planned product acquisition
Knee-jerk response to a regulatory response
The best place to start looking at the problem is from the Asset Lifecycle right from the point it is purchased to the point it is disposed. A mind map diagram or a life-cycle diagram of each asset impacting each life-cycle stage is a great way to clearly lay out the various business process impacts to the asset and thereby planning for integration. A sample mind-map diagram for PC Hardware is provided below –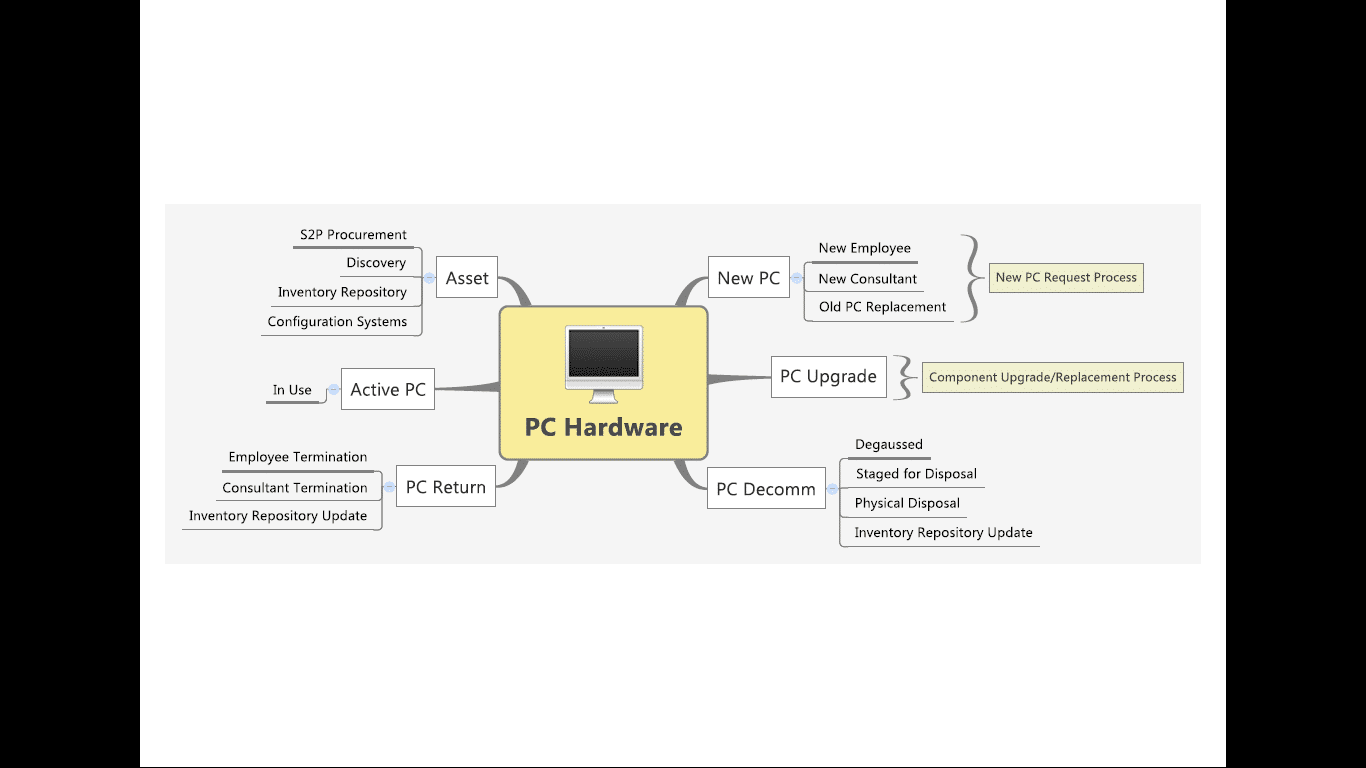 Typical steps in Hardware Asset Management will be
Capture Approved Hardware Request
Generate Purchase Orders
Allocate Asset Tags
Asset Received in the Local Data Center or Depot
Asset Tagged and Deployed
Typical steps in Software Asset Management will be
Capture Approved Software Request
Allocate/Purchase Licenses
Generate Purchase Orders
Contracts Stored
Software Deployed
Overall, the best approach towards a solution is to formulate a Service Oriented Architecture for ITAM by the several different sub-services ITAM will be providing – Single Point of Entry for Requesting Assets, Tracking Physical Assets by Location, Automatic Discovery of Assets, Software License Management and Centralized IT Asset Repository. Secondly, the operational process alignment with Procurement, finance, Risk, Infrastructure and ITAM is also key towards success in having ITAM address the risks the corporation is facing.
An effective Software Asset Management tool is essential for tracking licensed software, including utilization and entitlements, so that re-harvesting can be effectively done. This also serves as one-stop information to assist with vendor audits. In this way, the organization does not depend solely on vendor reports on usage and licensing. An Software Asset Management tool is also essential to handling government and customer audits. An organization's ability to have this information at the click of a button in a consistent and repeatable process gives its customers and shareholders a great deal of confidence in the firm.
In summary, for ITAM to be successful, integration with various key products/applications across various functions like enterprise reporting platform, procurement, finance, discovery and usage tracking systems, contract management systems, decommission and disposal systems is critical.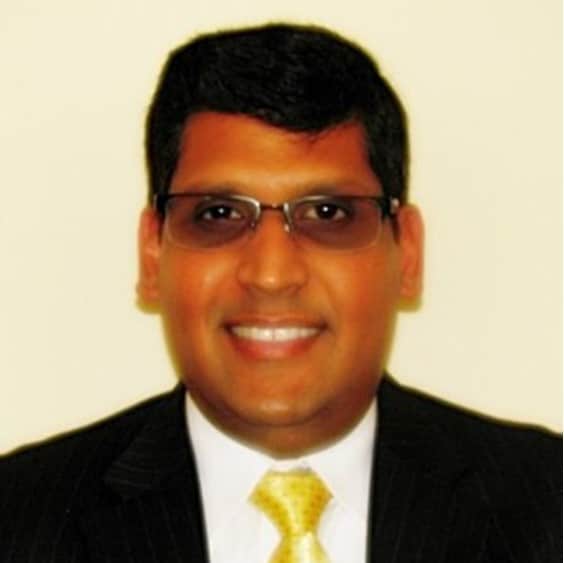 Kannan manages the IT Asset Management Applications and all the services that are integral part of the ITAM service. Kannan has a degree in Electrical & Electronics Engineering from University of Madras, India, Master of Science in Computer Systems from Birla Institute of Technology & Science (BITS) Pilani, India and Diploma in Management from ICFAI Hyderabad, India. Kannan has progressive experience in the IT industry in IT Off-shoring Strategy, IT Delivery, Management Consulting, Organization building, Sales & Account Management and Project / Program Management & IT Operations Management.