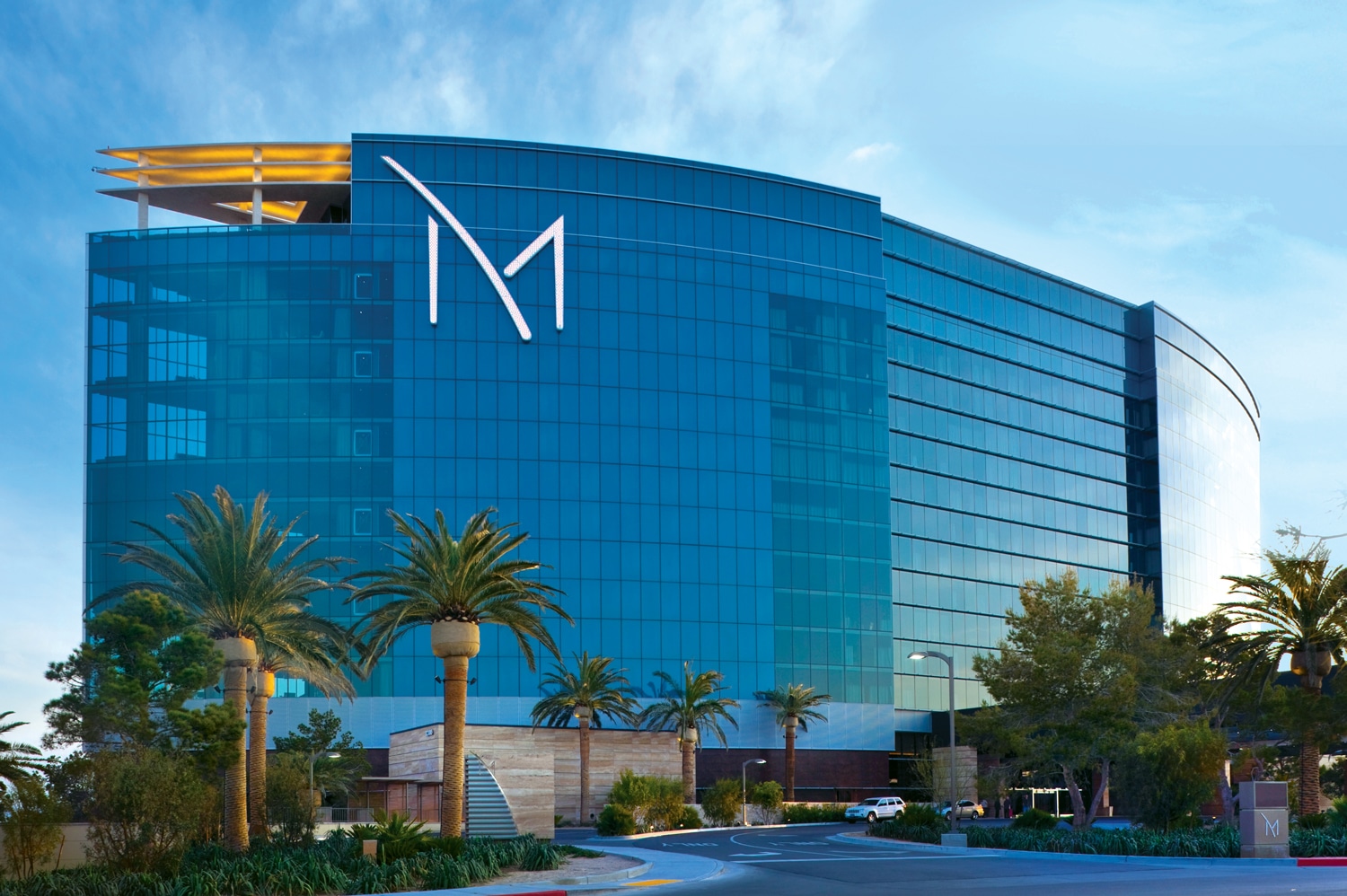 ---
M Resort Spa & Casino
Henderson, NV | May 2-4, 2017
Being a superhero is often imagined as someone who can fly, lift heavy objects, and move at the speed of light. However, being a superhero is sometimes much more. Having the courage to stand up for what is right and always trying your best, no matter the odds, are the character traits of being a real superhero. The spring of 2017 marks IAITAM's 15th Anniversary along with the ITAM: Superhero for Business Spring ACE ITAM Conference, the premier meeting place for ITAM Program Superheroes and Caped-Compliance Crusaders! Within the Halls of IAITAM reside the most powerful collections of superhero knowledge and training tactics that every superhero must have! Join us in Henderson, Nevada on May 2-4 and help take down The Risk Syndicate.

CURRENT ACE EVENTS
---
Share IAITAM ACE info with colleagues
To grow the ITAM profession through education and training as well as networking with like-minded superheroes
at the ONLY ITAM Conference in the world solely dedicated to the advancement of ITAM best practices!
Attendee Benefits:
Much like some superhero secret identities rely more on a modest personality than a disguise, IT Asset Managers are the often underestimated superheroes in disguise for every organization! By managing IT from a business perspective as a core competency rather than just a project, IT Asset Managers have a substantial impact on any organization.
Following the much anticipated IAITAM-A-CON Kickoff Event, superheroes will find themselves early Tuesday morning in the midst of three action-packed, knowledge-driven days where IAITAM will treat everyone to mornings, afternoons, and evenings filled with dynamic keynotes, thrilling educational sessions, invaluable networking, super entertainment, and some of the best superhero cuisine that Henderson has to offer! Nearly 100 spectacular educational sessions will be available to enhance your ITAM program and will be covering ITAM best practices, case studies, standards, licensing and how-to information suited for all experience levels with a superhero flare! The Halls of IAITAM will also host ITAM industry Sponsors and Exhibitors that are ready to share their knowledge and advice with every superhero in attendance! Providers from around the globe will be on-hand to answer all of your ITAM questions.
The goal of the IAITAM ACE is to grow the ITAM profession through education and training as well as networking with like-minded superheroes! World-class networking takes place within the Halls of IAITAM and has been a mainstay for superheroes to trade skills and help each other identify new villainous risks in the profession. This upcoming ACE will be no exception!
Inspire your ITAM program and professional development with knowledge based on real-world experience at the only ITAM conferences in the world focused exclusively on improving your future in the expanding field of IT Asset Management and the establishment of global best practices. Join IAITAM and your fellow professionals at the 2017 Spring ACE in Henderson where all can network, share experiences and take away methods that will bring about success, create efficiencies, reduce redundancy and uncover true savings!
IAITAM 2017 Spring ACE FEATURES
---
EVENT KICKOFF

Event kicks off at 6pm Monday night, May 1st, with opening reception

Keynote Address

Check back soon for Keynote announcement

Educational Seminars

Get caught up on the latest trends and techniques with our industry educational seminars

Interactive Session

Advance your career and learn from colleagues at our focused interactive workshop and/or IMUG

Industry Exhibitions

Network with Industry Providers at the 2017 Spring ACE Exhibition

ATTENDEE ONLY MOBILE SITE

Interact with peers, build your agenda, complete surveys and view sponsor and exhibitor info, session presentations, special announcements and event details all from one mobile site accessible from any devices
ITSEC
ITAM and Security: Leveraging ITAM in your Organization's Security Practice and Vice Versa
-------
By: Yvette Mathews, Senior Consultant, ITS Partners
DATA
The IT Product Data Library: Streamlining and Normalizing Hardware, Software and Vendor Details Across Systems
-------
By: Terry Divelbliss, Sr. VP, Marketing & Technical Alliances, Eracent, Inc.

ITAM/ITSM
ITAM - Playing Well with Others - Teaming to support an Organization's ITSM/ITIL Efforts
-------
By: Rodney Penny, Lead, Service Asset and Configuration Management, Novant Health
LICENSING
IBM Sub-Capacity Compliance During Discovery Tool Transition
-------
By: Jason Westfall and William ("Bay") Van Horne, PreferredPartner
SAM
Selling your Success: Unraveling the ITAM Spiderweb
-------
By: Robbie Plourde, Sr VP of
Prof. & Managed Services, Aspera GmbH

TOOLS
With a Little Help from My Friends: Getting What You Need from SCCM
-------
By: Brett Husselbaugh , President and Founder, eTelligent Solutions, Inc.

FINANCIAL
Cutting Software Costs with SAM
-------
By: Russ Eicholtz, Team Lead - SAM
Managed Services, SoftwareONE, Inc.

CASE STUDY
How to Build
A Better CMDB
-------
By: Robert Rosenthal,
Director, CMDB, TIAA

LICENSING
Expert License Guidance for Oracle Investments
-------
By: Ryan Bendana, Manager,
Anglepoint Inc.
ITSM
How to Successfully Integrate ITAM with a Wider ITSM Program
-------
By: Michelle Jackman, Sr. Lead
Consultant, Cireson

LICENSING
Licensing Microsoft SQL Server and Windows Server
-------
By: Sumin Tchen and Ken Shaw,
Belarc, Inc.

PROGRAM
Application Rationalization -
Evolution or Revolution?
-------
By: Phil Hames, CEO,
The Business Software Centre Ltd
---
The IAITAM 2017 spring ACE is a 3-day ITAM conference where CIOs, COOs, CTOs, IT Asset Managers, IT Professionals, Finance Managers, Procurement Professionals, Compliance and Licensing Professionals and Legal Professionals come together to explore the latest in IT Asset Management and its effects on business operations and profitability. The IAITAM ACE fulfills the needs of the IT Asset Management professional with educational lectures, workshops, product demonstrations and networking opportunities. Moreover, it provides attendees with relevant knowledge that can be implemented upon their return to the office to start new asset management programs or improve existing ones. This industry–leading educational event provides valuable opportunities for you to network with peers and leading voices in the IT Asset Management community.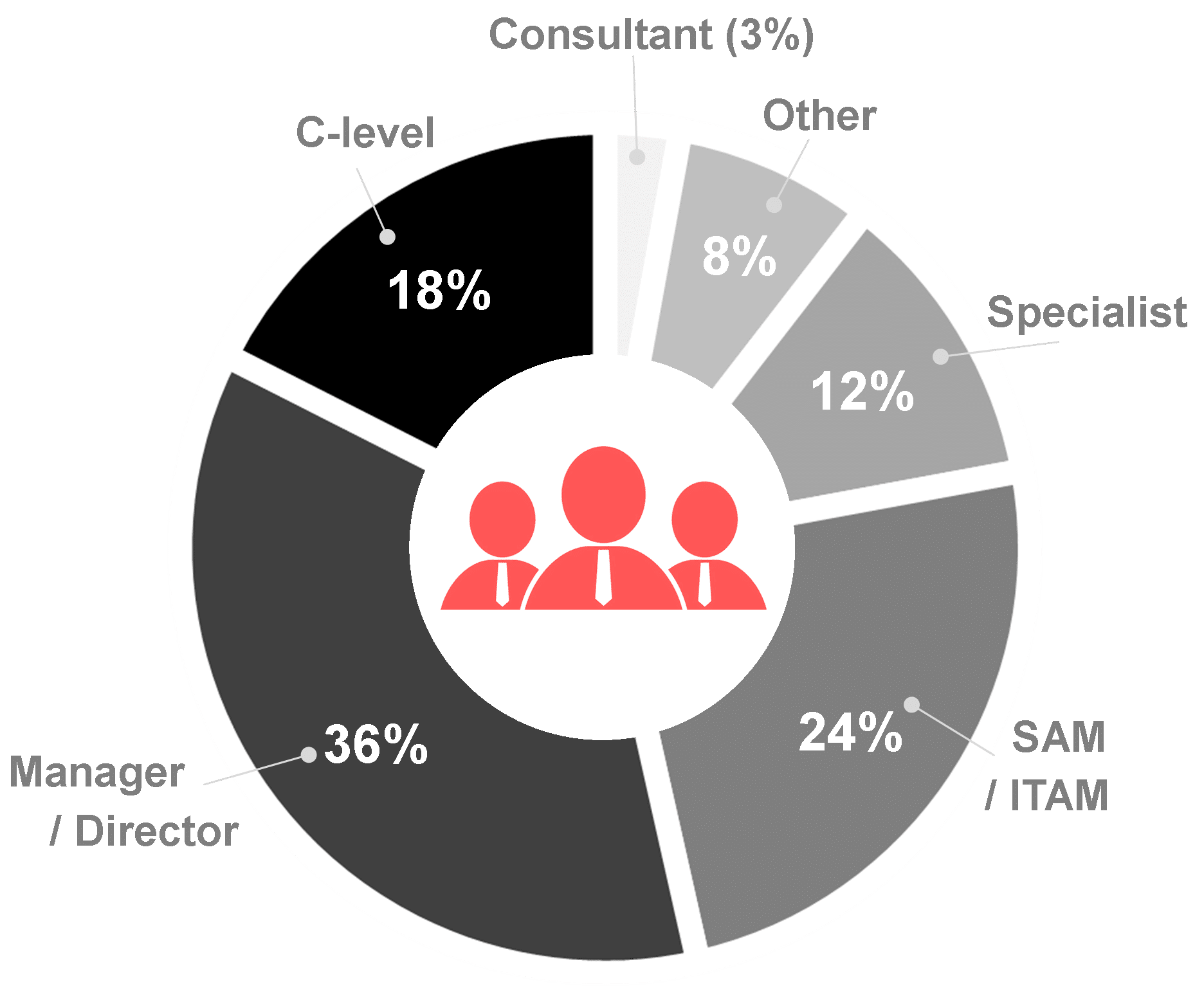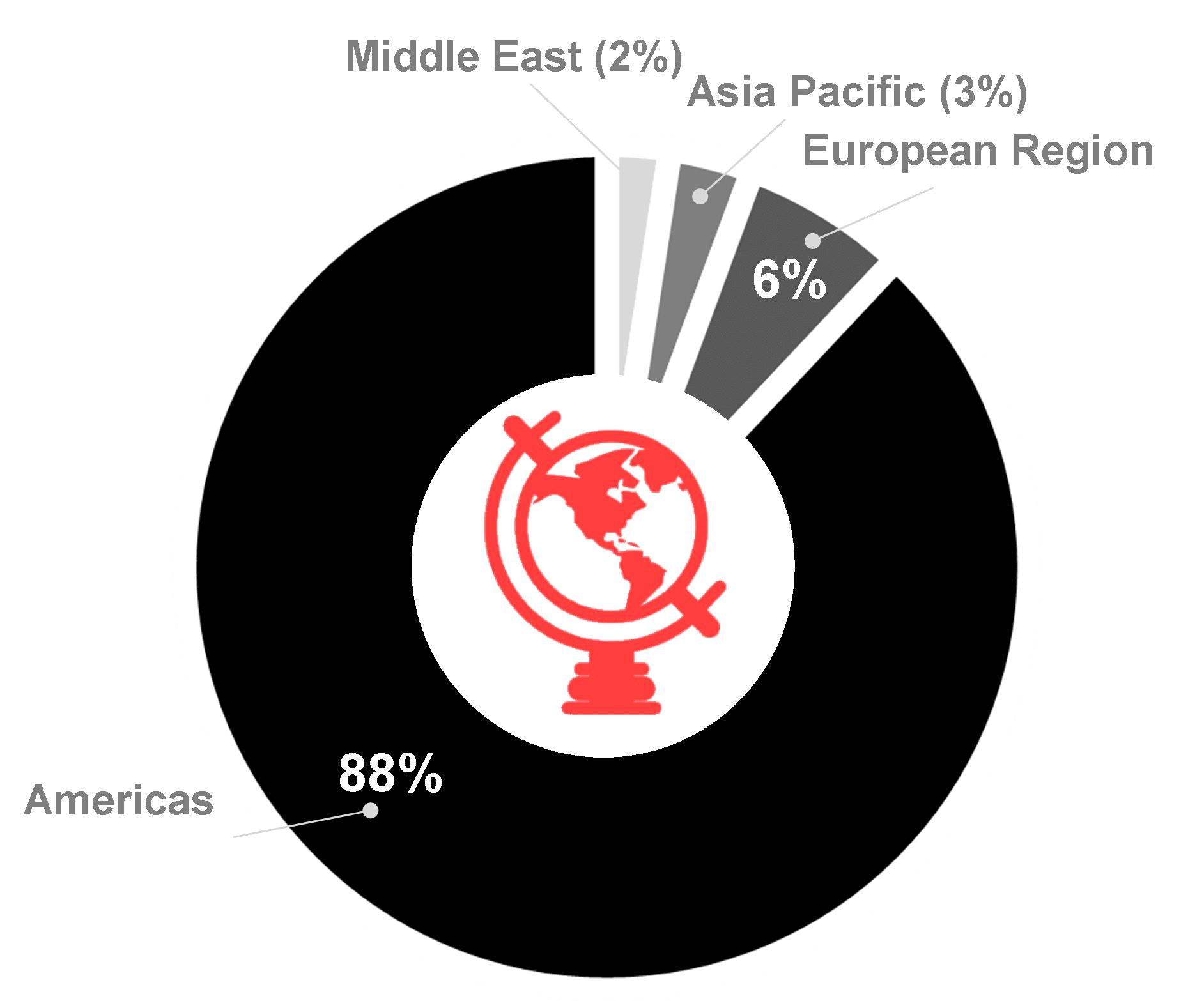 IAITAM 2016 Spring ACE Attendee Sampling
---
1E
Accenture
Adisa
Adobe Systems, Inc.
ADP, LLC
AER Worldwide
Aeru Planning K.K.
Aetna IT
Aim Specialty Health
Albemarle Corporation
All Green Electronics Recycling
Allianz Life Insurance Company of North America
Allina Health
Ally Bank
Amdocs, Inc.
Amway
Anglepoint Inc.
APMG International
Apple, Inc.
AppOrbit
Arista Networks
Arrow Electronics, Inc.
Aspera Technologies, Inc.
Asset Management International (AMI)
Autodesk, Inc.
AVL
AXA Equitable
Bain Capital
Bank of America Corporation
Bank of New York Mellon Corporation
Bank of the West
Barnabas Health
Bartlynn Enterprises LLC
Battelle
BDNA Corporation
BDO Seidman LLP – United States
Bechtel Marine Propulsion Corporation
Becton Dickinson
Belarc, Inc.
BG Strategic Advisors
Blue Cross Blue Shield Kansas City
Blue Shield of California
BlueCross BlueShield of Kansas
BlueCross BlueShield of Louisiana
BlueCross BlueShield of South Carolina
BMC Software, Inc.
CA, Inc.
Cabela's Inc.
Cajun Coast Tech LLC
Canadian National Railway
Capitol Asset IT Recovery and Recycling Solutions
Cargill, Inc.
Cascade Asset Management, LLC
Central Arizona Project
Cerner Corporation
Charles Schwab & Co, Inc.
CHE Trinity Health
Cherwell Software
Chicago Bridge and Iron
Chicago Mercantile Exchange Group, Inc.
Children's Hospital of Wisconsin
Church Pension Group
CIGNA Corporation
Cimpl
Cireson
City of Corpus Christi
CloudBlue
CNE Direct
Comerica Bank
Comparex USA Inc.
ConSalt Unternehmensberatung GmbH
Costco Wholesale Corporation
COUNTRY Financial
CSRA
Dallas/Fort Worth International Airport
Dart Container – Information Technology PMO
DaVita, Inc. – World Headquarters
Delhaize America
Dell, Inc.
Deloitte & Touche LLP
Denver Water
DigitalGlobe, Inc
Diplomat Pharmacy
DISH Network
Duff & Phelps
Dynamic Recycling
EBay, Inc.
ECS Refining
Electronic Recyclers International
EMEA HP Software
Emerset Consulting Group Inc.
En Pointe Technologies
Equitable Life Insurance Company of Canada, The
Eracent, Inc.
Ernst & Young LLP
ETelligent Solutions, Inc.
Executive Office of the President
Exelon Corporation
Extreme Protocol Solutions
Faegre Baker Daniels
Federal Reserve Bank of Chicago
FedEx Services
FHI 360
FHLBank Topeka
Fidelity National Financial
First American Title Insurance Company
First Citizens Bank
First Republic Bank
FIS Technology Business Services
Flexera Software, LLC
Ford Motor Company
Frost Bank
GE Oil & Gas
GEEP
General Dynamics Mission Systems
Gilbane
Global E-Waste Solutions
Google
GSA – General Services Administration
Guardian Data Destruction
Harris Corporation
Harris Health Systems
HBO – Home Box Office Inc
Health Care Service Corporation
Heartland
Hennepin County Goverment Center
Hewlett-Packard Enterprise Company
Hilton Worldwide Headquarters
HiTech Assets, Inc.
HOBI International, Inc.
Hoffmann-La Roche AG
Hollister Incorporated
Houston Independent School District
HPE
Hudson Advisors LLC
Humana, Inc.
IBM Corporation
ICF International, Inc.
IDEXX
Indiana University Health
Information Systems Asset Management, Inc.
Intelligence Consulting Enterprise Solutions, Inc.
Interactive Intelligence
InterConnection
Intuit, Inc.
IODPI
Quate
Iron Mountain, Inc.
ISG
ISO New England
ISpeak Cloud
ITR Corporation
ITRenew
ITS Partners
Jabil
Janus Capital Group Inc
Japan Tobacco Inc.
K&L Gates
Kaiser Permanente
Kansas City Power & Light Co
KCI, Inc. dba TeamKCI
KOHLER Co.
KPMG LLP
LANDESK Software, Inc.
Law Office of Henry W Jones III & Intersect Techno
Lend Lease
Liberty Mutual Insurance Company
Licensing Solutions Inc.
LifeSpan
Limited Brands, Inc.
Linium, LLC
Liquid Technology
Livingstone Technology
Lynden, Inc.
Macerich Company
Marathon Petroleum Corporation
Mary Kay Inc.
Massachusetts Water Resource Authority
MasterCard International, Inc.
McCormick & Company
McDowell Consulting LLC
Medtronic, Inc.
Memorial Hospital of Gulfport
Metlife
Microsoft Corporation
Missouri University of Science and Technology
Mobile Reach
Morguard Investments Ltd.
Mutual of Omaha Insurance Company
NATO Communication and Information Agency
New Hanover Regional Medical Center
New York Presbyterian Hospital
NexTech Partners
Northeastern University
Northern Command
NTT DATA WAVE Corporation
Ochsner Health System
Omni-ID
Open iT, Inc.
OptimalAssets, LLC
Optiv
Oracle Corporation
Pacific Life Insurance Co
Paragon Development Systems
Passport Health Plan
Penske Automotive Group, Inc.
Philadelphia Gas Works
Pikes Peak Community College
Pink Elephant
Pixar
PlanITROI, Inc.
PPG Industries, Inc.
PreferredPartner, Inc.
PriceWaterhouseCoopers LLP
Principal Financial Group, Inc.
Progressive Casualty Insurance Company
R.R. Donnelley and Sons Company
Ravago America
Raymond James Financial
Raynet Inc.
Red Sand Ventures
Ryder Systems, Inc.
Sage Sustainable Electronics
Salesforce.com, Inc.
Sassafras Software, Inc.
ScreenConnect
Seagate Technology LLC
Seequs Marketing Technologies
Senroc Technologies
ServerMonkey
ServiceNow
Sherwin-Williams
SHI International
Shook, Hardy and Bacon L.L.P.
Sims Recycling Solutions, Inc.
Sipi Asset Recovery
Siwel Consulting, Inc.
Snow Software Inc.
SoftwareAdvocates
Softwaremanagement.org ITS Inc.
SoftwareONE, Inc.
Sogeti Sverige AB
Sony Pictures Entertainment
SourceAmerica
Southern Company Services, Inc.
Southwest Power Pool
Spectrum Health
Squire Patton Boggs
StacksWare, Inc.
Statistics Canada
Supply-Chain Services, Inc.
Synetic Technologies
Tarim Consulting, LLC
Technical Services Group, LLC
TECHNOCYCLE
Technology Asset Management Inc.
TES-AMM
Texas Department of Public Safety
The Allstate Corporation
The ARCOA Group/Asset Recycling Company of America
The Business Software Centre Limited
The Capital Group Companies
The Chubb Corporation
The Federal Reserve System
The George Washington University
The Nature Conservancy
The Travelers Indemnity Co
Thrivent Financial for Lutherans
TIAA
Travelers Insurance Company
Tri State Generation and Transmission
Turner Broadcasting, Inc.
U.S. Cellular Corporation
U.S. Department of Veterans Affairs
United Parcel Service
Universal Recycling Technologies, LLC
University of Scranton
USAA
USAMITC
Verizon Wireless
Wake Forest University
West Pomeranian Business School
Westar Energy
Westfield Group
Wheels We Deliver
WhiteCanyon Software
Whitney Bank
Windstream Communications
Woodward, Inc.
Worthington Industries, Inc.
Wynn Resorts, Limited
Yahoo!, Inc.
YP

IAITAM-A-CON IS COMING!!!
Get Ready for IAITAM's 15th Anniversary Epic Character Ball
We may not be in San Diego, but think of the IAITAM 2017 Spring ACE as your own personal "CON" where all comics are welcome
The super-staff of IAITAM is preparing the party of the year, where for one night, Henderson Nevada will become the center of the universe for all IT Asset Management superheroes, villains, cartoon personalities, idols and icons. As an IAITAM 2017 Spring ACE attendee, you are invited to IAITAM's Epic Character Ball! Come dressed as your favorite character and form alliances with others to fight the enemies of ITAM. While Kryptonite, fire and water may be a threat to some superheroes, your personal strengths will be amplified through knowledge over the next three days' events and you will be returning home as Superman, not Clark Kent.
The IAITAM ACE Kickoff event is a fun and relaxing ice-breaker for all participating in the ACE event. It provides a relaxing and enjoyable environment for attendees to meet one another for the first time or to catch up with old friends. Since the nature of IT Asset Management is steeped in technology, actual face-to- face time with our peer group can be a precious commodity. It can be intimidating to meet so many people in such a short few days but the atmosphere at the ACE Kickoff is much like a family reunion and will leave you with a warm and inviting experience. Dress up as your favorite character and join IAITAM for an evening of great fun and networking as we gear up for the days ahead.
Event Location
Welcome to Henderson/Las Vegas – Henderson is part of the Las Vegas metropolitan area, which spans the entire Las Vegas Valley. It is the second largest city in Nevada, after Las Vegas. An increasing number of major shopping malls, movie theater complexes, restaurants and casino resorts offer residents a variety of choices for leisure time in Henderson. The city also sits a few miles southeast of Las Vegas and is not too far from the world-famous Las Vegas Strip.
The M Resort is located on South Las Vegas Boulevard at St. Rose Parkway. Easy access from I-15 and only 10 minutes away from McCarran International Airport. Valet parking is available and abundant free parking surrounds the resort.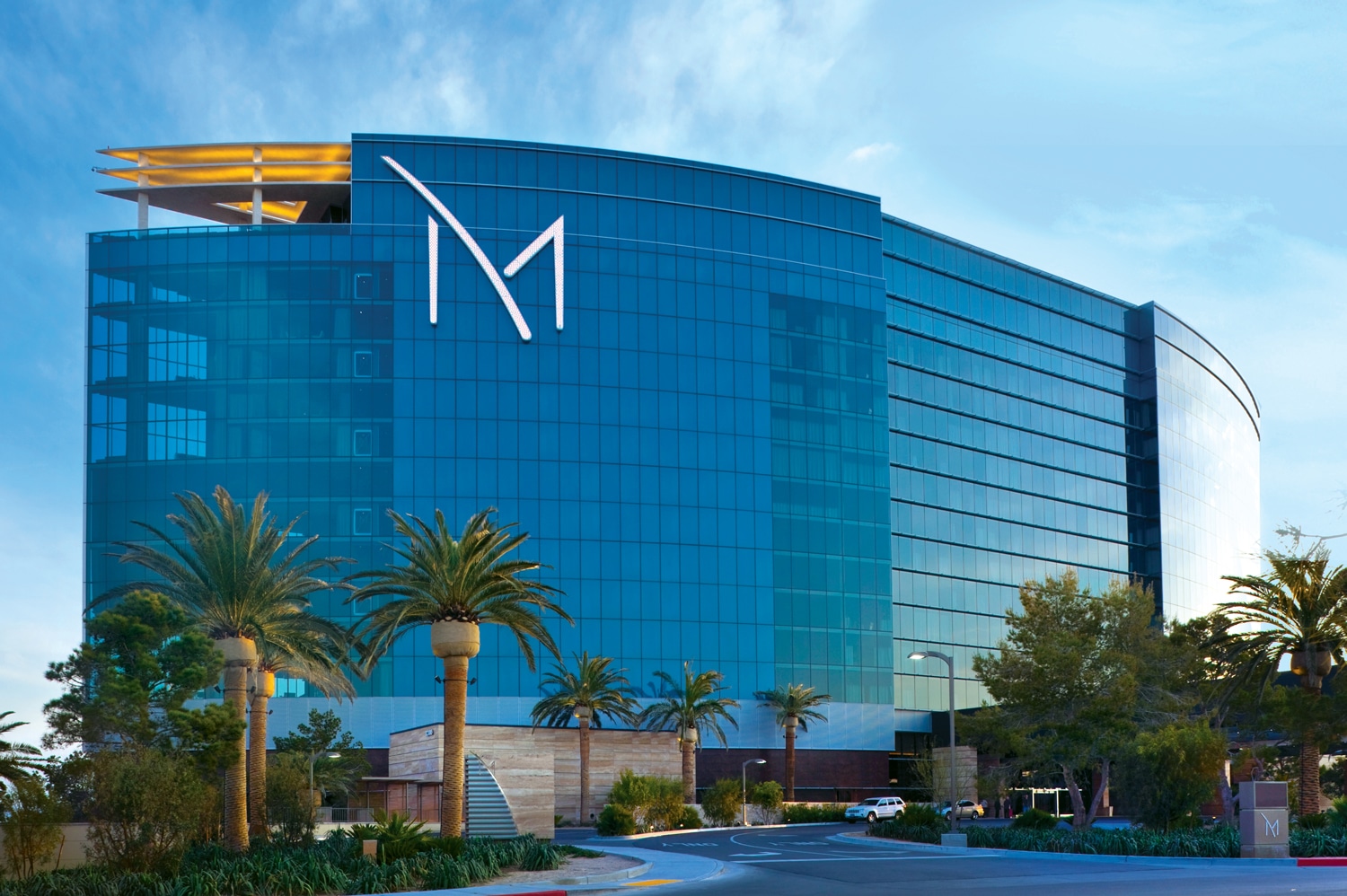 ---
M RESORT SPA CASINO
12300 Las Vegas Blvd S,
Henderson, Nevada 89044
Phone +1.702.797.1000
M RESORT
---
IAITAM negotiated rates have ended. Please contact hotels directly for current rates and availability.
---
Sponsorship
To help maximize your company's exposure to, and investment in, the IT Asset Management community, join us at the IAITAM 2017 Spring ACE – Annual Conference & Exhibition event by selecting the sponsorship opportunity that helps you to reach your desired target audience. IAITAM hosted over 1,000 attendees in 2016 from the IT Asset Management arena bringing together the knowledge and networking our industry demands. Do not miss the opportunity to increase your company's visibility and make a lasting impression on your target audience.
The IAITAM ACE is a 3-day ITAM conference where CIOs, COOs, CTOs, IT Asset Managers, IT Professionals, Finance Managers, Procurement Professionals, Compliance and Licensing Professionals and Legal Professionals come together to explore the latest in IT Asset Management and its affects on business operations and profitability. The Conference fulfills the needs of the IT Asset Management professional with educational lectures, workshops, product demonstrations and networking opportunities. Moreover, it provides attendees with relevant knowledge that can be implemented upon their return to the office to start new asset management programs or improve  existing ones. This industry–leading educational event provides valuable opportunities for you to win business and reach decision makers in the IT Asset Management community. For maximum exposure, the IAITAM 2017 Spring Exhibition Hall will be open during strategic times throughout the conference to allow for quality meeting time between attendees and vendors. Any company targeting the IT Asset Management market must attend!
View the video below for an example of a recent ACE Exhibition Hall.
TOP 5 REASONS YOUR ORGANIZATION SHOULD PARTICIPATE
5. Effectively communicate your message at a cost-effective rate
4. Quality Attendees = Quality Leads
3. Exposure to decision makers from more than 70% of the Fortune 1000 on a global stage
2. Maximize your exposure on a global scale by networking with ITAM industry experts, analysts and the media from around the world
1. Meet potential customers and reinforce existing relationships with current customers
TWO-DAY EXHIBITION INCLUDES
Tuesday, May 2, 2017 the Exhibition Hall opens from 6:00 – 9:00p.m. for the Exhibitor cocktail reception (hall floor opens at 5:00 p.m. to Exhibitors)

Wednesday, May 3, 2017 the Exhibition Hall opens from 12:15-2:15p.m. for lunch and again from 6:00 – 9:00p.m. for the Exhibitor cocktail reception and exhibitor raffle (hall floor opens at 5:00 p.m. to Exhibitors)

Standard 10'x10′ exhibit space with pipe and drape setup, table, 2 chairs and waste can

Each Exhibitor receives 2 full passes to Conference for booth workers
SAMPLE ACE SPONSORS AND EXHIBITORS:
1E
Absolute Software
Adisa
AER Worldwide
AirWatch
All Green Electronics Recycling
Allied
Amerishred
Anglepoint
Arrow
Aspera Technologies
Asset Management International
Asset Management Ireland
BDNA
BDO USA
Belarc, Inc.
Blancco
Blazent
Cased Dimensions
CDI Computers
CDW
Cherwell
CHWMEG
Cireson
CleanSlate
CloudBlue
CNE Direct
Comparex USA
Creative Recycling Systems
Dell Software
Deloitte & Touche
Destruct Data
Dynamic Recycling
ECS Refining
Electronic Recyclers International
Eracent
Ernst & Young
Etelesolv
eTelligent Solutions
Ex-IT Technologies
Extensis
Extreme Protocol Solutions
FileTrail
Flexera
Fruition Partners
Giga Biter LLC
Global E-Waste Solutions
Golden Ram
Golden Ratio
Guardian Data Destruction
HiTech Assets, Inc.
HOBI International, Inc.
HPE
HUGO
IMS Electronic Recycling, Inc.
Informaiton Systems Asset Mgmt (ISAM)
iQuate
Iron Mountain
ISO
IT Asset Management Ireland
IT Asset Management Solutions (ITAMS)
ITRenew
Ivanti
KPMG LLP
LabTech Software
License Dashboard
Lifespan
Linium
Liquid Technologies
Livingstone Technology
Microsoft
Miro Consulting
MobileReach
Novell
Omni-ID
Open iT
Palisade Compliance
Party of 5 Travel
PC Connection
PlanITROI, Inc.
PN California
Provance
Radiant RFID
Ray Allen
Re-Source Partners
RF Code, Inc.
RFID Global Solution
RFTrail
Rimini Street
ROUND2 INC, An Avent Company
Sage Sustainable Electronics
Sassafras Software, Inc.
Scalable Software, Inc.
Screen Connect
Server Monkey
SHI International
SIMITAR
Sims Recycling Solutions
Sipi Asset Recovery
Siwel Consulting
Snow Software, Inc.
Software Licensing Advisors Inc.
Softwaremanagement.org ITS Inc. USA
SoftwareOne
SpruceIT
StacksWare
Supreme Asset Management & Recovery
Tabernus
Technology Conservation Group
Telecom Leasing
Teraware
The ARCOA Group
Unitiv, Inc.
Universal Recycling Technologies, LLC
Vintage Tech
Waste Management
White Canyon Software
Ziften Technologies, Inc.