Starbucks: Negotiation Vs. Optimization
I frequent Starbucks when I travel. And Starbucks didn't pay me to say that. They didn't need to, I pay myself every time I go. Let me explain.
I like Americanos. An Americano is a simple drink: espresso mixed with hot water. It is not as strong as espresso but still carries the rich flavor that I like. Similar strength to coffee but with a unique, roasted flavor. I normally order a Grande, because I want 16 ounces of coffee, but 3 shots of espresso with hot water is not quite strong enough for me. So, I started ordering another shot with my Grande: 4 shots of caffeinated goodness with hot water. A perfect drink…except for the price. A Grande Americano is $3.25 plus $0.95 for another shot of espresso. $4.30 for my favorite drink. One per day for a year is $1,570 per year. That's a lot.
One day I decided I was going to figure out how to save some money. Step one in saving money is to ask for a better price: negotiate. My first attempt was an abject failure. I asked the barista for a Grande Americano. When she gave me a price of $4.30, I gave her $4.00. I said I wanted a better deal. She put the money in the register and requested another $0.30. "No," I said, "I only want to pay $4.00!" I yelled. She calmly looked at the published price and said "no, it is $4.30, please." "And," she said, "you are holding up the line." Failure.
Step two in saving money is to buy more of something and hope for a volume discount. After all, it works when I buy coffee beans. Buying 20 ounces is cheaper per ounce than buying 12 ounces The problem is that coffee beans keep. I can't very well order 10 Americanos, expect a discount and drink 10 Americanos. I would be buzzing, and I wouldn't be able to venture far from the bathroom. Failure.
Step three is the loyalty program. I can buy ten and get the eleventh one for free. But I still pay $4.30 for each one, only to lose my punch card before it's filled up. Failure.
While I may have failed and threatened to leave Starbucks, it was a hollow threat. I really like Starbucks. And they know it. One day while I was waiting in line for the privilege of ordering my favorite drink, I was eyeing the pricelist and a thought hit me. Could I order my Americano differently and save money? I needed to learn more about how they made my drink.
A Grande Americano contains 3 shots of espresso. A Venti Americano contains 4 shots of espresso; just the way I like it. But 20 ounces of coffee is too much. Would they give me less water? Say they filled it up only enough to produce 16 ounces of coffee? My cup would look empty, but I would be getting exactly what I wanted. But at what price? As it turns out, cheaper than my Grande with 4 shots. What? As mentioned, a Grande with 4 shots is $4.30. But a Venti is only $3.60. And they don't charge me more to take less water. That's a $0.70 savings per day or $256 per year!
I even figured out a cute way to order: "Venti Americano with lots of room." Or my favorite, "Venti Americano and fill it to the green lady's head." Now I can sound like a real soccer mom when I drive to Starbucks in my mini-van and order a drink.
I get the drink I want, in the amount I want, at the price I want. And, I never have to negotiate. I optimized my drink order at Starbucks.
What else in our life can we optimize instead of negotiating? Software costs come to mind. As asset managers and procurement staff, often we seem to be handcuffed because we don't fully understand the how or the why of deployment so instead we negotiate. But any price for an unneeded license is too much. Before renewal or true-up, engage your engineers and DBAs and work as a team to figure out the best way to order your coffee and your software: the right amount for the right price.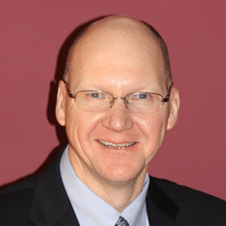 Alan Bain is the VP of Operations at Information Systems Asset Management, Inc.