Strategies for Software License Optimization – Product Use Rights, Virtualization Rights and Usage Based Opportunities
By John Emmitt & Sally Snow, Flexera Software
Software License Optimization is the ongoing process of proactively managing the software estate, throughout the software product lifecycle, to maximize utilization of assets, reduce costs and maintain license compliance. It extends beyond traditional software asset management (SAM) to incorporate strategies, and the tools to support them, to fully leverage license entitlements—software product use rights. This allows the enterprise to minimize license consumption and determine an optimized license position. In addition to applying software product use rights, there are number of other strategies to optimize software licensing. Different strategies are required depending on the vendor's license model and the use rights that go with it.
This article will provide an overview of several software license optimization strategies that organizations can apply to their own SAM programs to achieve greater return on their SAM investment. A few vendor-specific examples will be used to illustrate some of these strategies.
Product Use Rights
Most large enterprises purchase software under volume purchase agreements such as Enterprise Agreements, Microsoft Select Plus Agreements, Adobe Cumulative License Program (CLP) and others. In some cases the maintenance program is included in the base license agreement (e.g. Microsoft Enterprise Agreements) and in other cases it is purchased separately (e.g. Select Plus agreements). These agreements provide license entitlements—product use rights that are not available when software is purchased at retail such as:
Software Product Use Rights: Product Use Rights are the rights specified in software license agreements that define how the customer is allowed to use the software. There are myriad complex use cases that can be discussed in relation to product use rights, however, there are some very common use rights that are fairly standard across many software publishers (e.g. Microsoft, Adobe, IBM, Symantec, etc.), especially when maintenance is purchased along with the software license.
Upgrade Right: An upgrade right allows the organization to install the latest version of the software available at no additional cost. This is a valuable benefit that usually comes with a license under maintenance; however, it is notoriously difficult to manage in many organizations. Complex scenarios come into play when an organization has some licenses under maintenance, and others that are not. Often, organizations that do not have an adequate software license optimization solution in place find this benefit so hard to manage that they routinely buy new licenses of the current version, rather than trying to keep track of upgrade rights manually.
Downgrade Right: A downgrade right allows the organization to purchase a later version (usually the current version) of a product and install an earlier version of the product. This scenario often presents itself when the organization has a "standard image," which is deployed to all desktops and usually changes every one to three years. For example, the standard image version of Microsoft Office may be Office 2007 Standard, but Office 2007 Standard is no longer available for purchase. If the organization needs additional licenses, they often have no choice other than to purchase the current version of the software and use the downgrade right to allow the older version to continue to be used in the standard image.
Right of Second Use: The right of second use gives a user the right to install an application on a desktop, as well as a laptop and only consume a single license. This scenario sounds simple, but in reality, is quite difficult for common inventory tools to manage. Proper license consumption analysis involves determining a common "user" (who must be the "primary owner" of those two devices) and then performing an analysis of hardware and software inventory to understand the combination of desktop/laptop installation evidence.
Right of Multiple Installations: This right allows for multiple installations of the same application (usually different versions) on a device and counting the multiple installs as consuming only one license. Multiple installs can happen by accident or by design. Many applications don't clean up completely on uninstall, resulting in artifacts of installation evidence remaining on the device. Many inventory tools, especially those not having application recognition or software fingerprinting capabilities, will mistakenly count these fragments of installation evidence as a legitimate software install. This scenario also presents itself when an application has been upgraded, and evidence of the initial installation remains.
Disaster Recovery (DR) / Failover Rights: These rights often provide the right to have the software installed on both a production server and a backup server (e.g. a cold DR machine) and consume only one license. For example, the Symantec NetBackup Cold Disaster Recovery right allows for one additional copy of the licensed software to be used as a Cold DR installation on a Cold DR server located at a Cold DR site as part of a cluster of production servers provided the customer also remains current on maintenance.
Leveraging Product Use Rights
From these examples of product use rights, we can see that software license optimization requires more than simply comparing the number of installations to purchased quantities. A one-to-one comparison will frequently provide a pessimistic view of the organization's license position—meaning that more licenses than necessary are being purchased, since in many cases, a single license entitles multiple installations of the software. Software license optimization tools require support for many complex license models prevalent in today's environment, including the ability to accurately calculate license consumption for these models. Furthermore, true software license optimization involves applying each application's product use rights to minimize license consumption and reduce ongoing software costs as a result.
License Optimizations for Virtual Environments
Virtual use rights can also be considered product use rights, but are looked at here separately because there are many types of virtualization technology and many possible licensing scenarios to consider. The most commonly used technology is server (or OS) virtualization—e.g. VMware vSphere and Microsoft Hyper-V.
Server Virtualization Rights: Server virtualization rights typically allow an application or operating system to be installed on a physical host machine along with a number of installations of the software on virtual machines (VMs). The number of allowed copies running on virtual machines varies from one or two to an unlimited number, sometimes depending on the edition of the software. For example, Symantec Storage Foundation uses a Tiered license model that follows the Windows Server OS editions. The Enterprise Edition allows for up to 4 VMs to run the Symantec software, whereas the Datacenter Edition allows an unlimited number of VMs.
Managing this type of product use right takes on more and more importance as virtualization adoption continues to grow. Without an advanced software license optimization solution in place, managing server virtualization rights can become difficult, if not impossible due to the dynamic nature of this type of environment and the complexity of the licensing rules.
One fairly simple optimization that can be implemented pertains to licensing of Oracle database software that is running in a VMware virtual environment. Oracle does not recognize third party soft partitioning technologies, such as VMware vSphere, when it comes to licensing database instances using the Processor metric. In this case, the full capacity of the server or cluster must to be licensed.
A common bad practice is to have an Oracle database on a single VMware virtual machine on a VMware server, or worse, in a VMware cluster—because all of the processors in the physical server or cluster must be licensed. In large organizations, this situation often occurs as an outcome of a datacenter virtualization initiative. One solution is to reverse the virtualization and isolate the Oracle database outside of the cluster on a physical machine; this will usually be a more affordable option. In many cases, other Oracle database instances exist across the organization, and the best practice is to consolidate them all on the same server or cluster. Once the physical server or cluster has been fully licensed for the first Oracle database instance, an unlimited number of virtual machines supporting additional Oracle database instances can be added to the server or cluster without requiring any new Oracle (processor) licenses.
On the other hand, IBM Processor Value Unit (PVU) licenses allow for subcapacity licensing in VMware server clusters—enabling enterprises to reduce the cost of IBM licenses by only licensing the virtual capacity that will be used to run the IBM application. The difficulty comes about when trying to determine the so called "high water mark"—the highest cost configuration within the cluster that must be used to calculate the required number of PVU licenses (See Figure 1). Distributed Resource Scheduler (DRS) host affinity rules, that specify which servers in the cluster can be used by that application, can also come into play. Advanced software license optimization tools can automatically determine the high water mark for IBM PVU licenses to help optimize your IBM license position.
As mentioned above, there are many other types of virtualization technologies—application virtualization (e.g. Citrix XenApp, and Microsoft App-V) and virtual desktop infrastructure (VDI), for example. These technologies also require advanced license management tools to correctly calculate a license position for the software running in these environments.
Usage Based License Optimizations
There are a couple of cases where detailed software usage tracking and analysis are required to optimize licenses. The first one to consider is SAP, which has two main license models: Named User and Package (aka Engine) licenses. In the Named User case, there are many different categories or classifications of users—from Developers and Professional Users to Employee Self Service and Test users. Users are categorized based on their working roles and features of the SAP software that they are permitted to use. In most organizations, this is a manual process and not based on actual usage of the system. It's often difficult for the SAP administrator to determine the most appropriate license type for a given user, so it's a "best guess" approach.
The result is that in some cases the user is under-licensed—for example, they need a Developer license (very expensive) but have only a Limited Professional license (less expensive, but still costly). This situation represents a license liability at true-up time and can result in an unbudgeted expense. But in many cases, the opposite problem occurs—the user is over-licensed, meaning that they have a higher level license than they really need, based on how they actually use the SAP software. In many of the companies that Flexera Software works with, we find that there are far too many Professional and Limited Professional user licenses deployed when a lower cost Employee or Employee Self Service license would suffice for those users. By restructuring their license classification mix, organizations can either avoid new license purchases for the more expensive licenses as they expand their use of the SAP system, or realize significant cost savings the next time they negotiate their SAP license agreement.
The solution to the Named User licensing challenge is to use tools that automatically track and analyze SAP usage for each user. SAP license optimization tools can recommend the lowest cost license that meets the needs of the user. Figure 2 shows an example of the original and optimized states for an SAP customer's Named User licenses. The optimized state has far fewer Professional, Limited Professional and even Employee Self Service licenses and many more of the lowest cost Time Card (CAT) user type.
The second case where usage analysis is required to optimize licensing is concurrent licensing. With this license model, it's not the number of software installations that matters; it's the number of people that are using the software at any one time—the number of concurrent users. If an organization has 1,000 concurrent licenses for a particular engineering application, for example, then 1,000 engineers can run the software at the same time.
The 1,001st person to try to run the software is denied access to a license (a so-called "denial of service") and has to wait for a license to become available. Software license optimization tools track and analyze usage of these concurrent licenses—measuring peak usage, true denials and calculating effective peaks, to enable the organization to buy the optimal number of licenses for each application.
In many cases, companies are able to increase availability of concurrently licensed software to the user community while decreasing the cost.
Conclusion
Why should organizations bother with software license optimizations such as leveraging product use rights and selecting the optimal SAP named user license type? Because they can significantly reduce an organization's license consumption and software spend. Cost savings can range from 5% to 25% of annual software spend, significantly boosting the return on investment from an organization's software asset management program.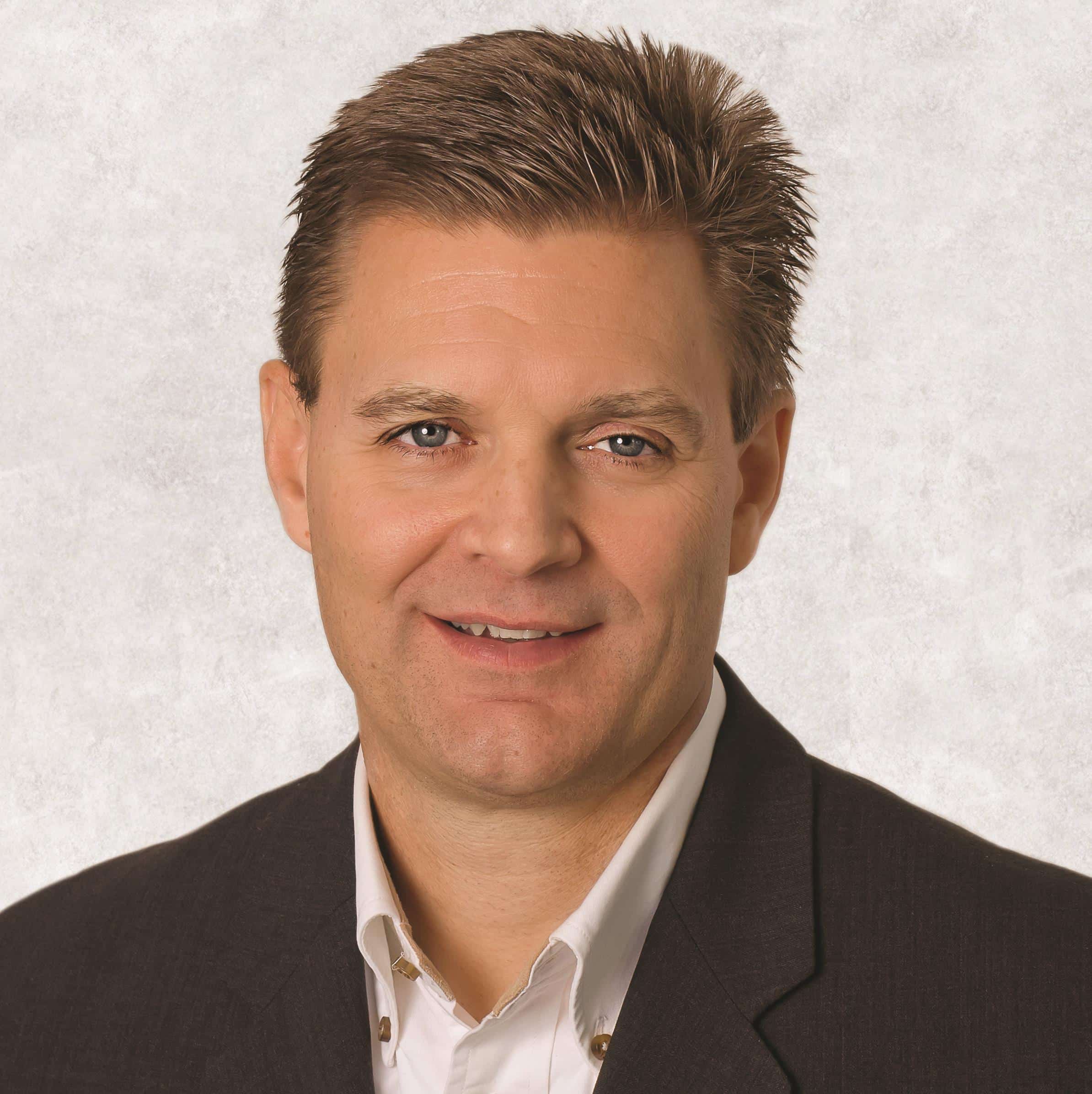 John Emmitt is the Sr. Marketing Manager for Flexera Software, LLC.