Success and Profit from Business Process Automation – How BPA Can Work for ITAM
What is BPA?
Business process automation (BPA) can be defined as the use of advanced technologies to automate complex business functions and procedures beyond basic record-keeping activities and low-level data manipulation. Although BPA can obviously be applied toward the completion of menial support tasks, the true value of BPA lies in its potential to facilitate the planning and achieving of strategic business objectives.
It is thanks to this advantage that BPA has been steadily gaining greater purchase in the infrastructure of large organizations. Big companies took note of BPA's potential for generating better revenues or cost savings, or even both. Examples abound, with Frito-Lay and Emerson being two particularly successful BPA adopters. The former has managed to trim 30,000 to 50,000 work hours per year through automating purchase processes whereas the latter saved nearly $500 million over four years by deploying web-based procurement processes.
The important point to note is that the successful automation described above is the result of putting critical success factors in place to properly benefit from BPA. Besides the obvious factor of having good technology, the remaining elements all entail serious human input. These include having true executive buy-in that is informed by practical goals and strategy. The executive buy-in is a necessary prerequisite to overcome the inevitable resource limitations or personnel resistance that emerge in response to any organizational change.
Following executive buy-in, a number of key actions must be taken by those responsible for implementing BPA. These include:
Selecting and justifying the business process (or processes) to automate
Defining success metrics
Obtaining buy-in from all impacted stakeholders
Implementing the project in phases
Continuously communicating the value and need for the implementation
This last element – that of communication – is necessary to internally promote the implementation of any desired BPA. In particular, both its rationale and its achievements must be frequently made plain. It bears noting that organization-wide buy-in for any process can be fickle. It needs to be constantly refreshed.
The following case study illustrates the tangible results from BPA implementations.
The Challenge
An international bank with over 80,000 personnel spread across dozens of countries faced the challenge of tracking IT and telecom assets associated to each and every employee. The bank encountered many logistical issues, especially since extremely frequent employee movements were a constant in the bank's business processes. This problem was compounded by the fact that the number of bank-owned IT and telecom assets increased much more rapidly than the number of employees – there were approximately a half-million separate assets to manage. Finally, there were also billing errors by vendors which had to be resolved.
All of these issues were cutting into the bank's bottom line. In short order, the bank needed a cost-effective way to track assets associated with employees and to manage an ever-growing volume of assets with the same pool of IT staff. Additionally, the bank needed an efficient way to both track and challenge billing discrepancies. Regardless of how the bank proceeded, it was almost certain that recruiting more human resources to oversee all these issues manually would be prohibitively expensive.
The Solution
Because the bank's situation was clearly a multi-pronged problem, a multi-pronged solution was devised and implemented in turn. First, it was recognized (rather than hoped-for) that the power of software could be leveraged towards automatically processing and tracking the movements of employees and their assets in real-time across many diverse geographies. This was a shift from having the reach of asset management tools isolated to individual silos. Second, an intuitive leap regarding IT and telecom assets were made – both types of assets can be collectively treated as a single category, thereby reducing the logistical complexity of asset management. This insight dovetailed in turn with the reasoning that, should all employees be furnished with the tools to easily self-monitor their assets and asset use, the IT department's workload would diminish. The two latter elements were accomplished via BPA.
The described BPA consisted of multiple elements. First, it was necessary to design and create digital allocation files which documented individual employee movements (i.e., transfers and departures) along with their assigned assets. Next, it was necessary to construct a single digital repository of all IT and telecom assets that could automatically process and track these allocation files in real-time. The software was structured in such a way that it could be easily customized with business rules which dictated how assets were to be treated as a function of employee movement.
Having established a robust tracking system, it was then necessary to furnish employees with intuitively-simple software tools to individually manage his IT and telecom assets and to verify whether he needed the assets he currently owned to do his job (all sentences are intended to be gender neutral; the exclusive use of masculine pronouns is for narrative flow only).
Of course, simply making good tools available was insufficient – employees had to be actively and continuously mandated to maintain, reassign, warehouse, or disconnect assets no longer required. Employees were required by management to complete a formal asset attestation program every year since the above-mentioned BPA implementation was completed. This is in addition to any asset changes that employees were required to report or request as part of their regular workflow throughout the course of their employment.
Communication of these reporting/action requirements were (and remain) very regular. Each day, the tracking system described above sends out approximately 5,000 emails to employees regarding asset management requests that the employees initiated themselves or for which they are required to do. The emails additionally detail any developments or other pertinent information related to the IT and telecom assets at their disposal. Overall, management at the bank succeeded in creating a culture of accountability with respect to IT and telecom assets through this frequent messaging.
The Results
Two categories of success resulted from the foregoing improvements. First, from the perspective of easily quantified metrics, the BPA that was devised resulted in:
A powerful single digital repository that accurately tracked the ownership relationships between 80,000 employees with their nearly half-million individual assets
Over 50% of all IT and telecom asset management tasks automated
Approximately 9,000 Move/Add/Change/Deletion (MACD) requests (i.e., employee movement throughout an organization) automatically processed each month
Nearly 7,000 asset ownership transfers automatically completed each month
2,000 password resets automatically processed per month
Close to 1,000 man hours saved per month
Between $30,000 to $40,000 savings in full-time IT employee salaries per month
Approximately $50,000 savings in IT and telecom asset costs per month
An annual reduction of over $1,000,000 in IT and telecom spend every year
From a broader, more qualitative perspective, the implementation of this particular form of BPA necessitated, and achieved, a culture of usage transparency across all employees. Employees became much more accountable as a matter of course, allowing enormous simplification in IT expense management (ITEM) for the bank. ITEM is thus the bank's business process that was optimized via automation.
The results of the optimization underscore some important realities for businesses, especially large organizations. Notably, it is important to recognize that the proper use of automation can and will allow the firm to work more intelligently with the resources it has at hand. In the present context, good ITEM allows for operational elegance in companies – much more can be done with much less.
Taking a Step Back
The bank's achievements were not accidental at all. They arose because the critical success factors necessary for obtaining significant positive results from BPA were in place throughout the exercise. Clearly, an important element to the bank's success in realizing such a huge volume of savings stemmed from having a powerful system of software in place. However, there is a limit to what BPA in and of itself can accomplish. While the ITEM automation certainly gave the bank the potential to work smarter, the automation was only a necessary component rather than a sufficient one.
Notably, it took definite vision and buy-in from the upper echelons of the bank's leadership to initiate the present success story. There was a willingness to embrace change buoyed by action – the right tools were devised and implemented, and there was a concerted effort at enabling and encouraging employees to become more self-monitoring. Above all, there was persistent and sustained communication of the rationale underlying the initiative.
Conclusion
Automation is a powerful means of optimizing all aspects of business. With automation, organizations become more efficient and accurate in their undertakings even as they increase their size and scope of operations. More to the point, BPA is very likely to be inescapable. Technology and automated processes increasingly permeate all aspects of life, particularly among younger users. As they join the workforce and climb up the corporate ladder, they will increasingly bring their organizations into alignment with their embrace of technology and automation.
Ultimately, it is crucial to recognize the power and value of BPA in driving revenues for companies. It is also important to acknowledge its inevitability. Once those twin realizations have been made, it will only take a spark of will on the part of a true leader to initiate the proper deployment of good business technology and BPA. After that, he needs to prime and create an organizational culture to make optimal use of automated tools to achieve deep profits and attain great success.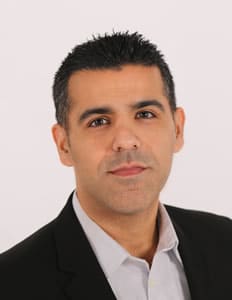 Nitin Khatri is the VP of Marketing and Sales for Cimpl.