The 2017 Scoop on e-Scrap and ITAM
Attending a conference is an excellent barometer for determining the pressures impacting a specific industry. The E-Scrap conference this fall was a great opportunity to take a look at the trends pressuring ITAD (IT Asset Disposition) vendors and their downstream counterparts. To make good choices for the organization's constant outflow of unwanted computing devices, due diligence of ITAD services has to be refreshed over time.
Of the ideas and topics that I heard at the conference, the following comments are the ones that I felt would have the most value for IT Asset Managers. Many of the remarks came from the general plenary sessions where a team of knowledgeable speakers presented on a specific subject.
SOME SURPRISES
Obviously, the E-Scrap conference and the attendees focus on the special issues and needs of collecting and processing all of the electronic devices that are no longer wanted by their original users. While the organizations that IT Asset Managers represent are major sources of the materials for these providers, many e-scrap providers also work on home-based collections as well. Additionally, many do not limit their business to just e-scrap, especially as we go farther downstream from the ITAD vendor.
What is ITAD?
That means that despite the ITAM focus on the ITAD vendors, the conference itself had a much broader set of perspectives. While there were familiar ITAD vendors there, there were many other types of vendors in attendance and few to no actual customers like the IT Asset Disposition person on your ITAM team. The fact that ITAD companies are fairly new to the scrap world and only a portion of the e-scrap one was rammed home in the first plenary session where they actively discussed "what does ITAD actually mean?" and numerous possible answers were presented. From ITAM's view, the definition is an obvious one of "those who offer services directly to organizations for disposition of no longer wanted electronics." We could clarify the definition by stating services needed (such as data security, physical collection, refurbishment, resale, recycling) but any list is liable to be incomplete and out of date quickly.
However, the need to clarify the definition is exactly what was discussed at the conference. Some described ITAD as being limited to those who refurbish and this view was seconded by many. With the recent uptick in interest and use of refurbishment to defray costs, it is an important service at this time, although it fails as a description since it does not capture all of the ITAD vendors. Other suggestions to clarify the definition included describing ITAD vendors as those who offer:
Customizable, versatile services to organizations
Services that feature value return and data security
These two choices most likely do apply to all ITAD vendors and may be helpful in creating a firm identity for ITAD within the e-scrap industry.
Lack of Savvy Customers
In addition to the surprising identity crisis for ITAD, many of the ITAD people spoke of prospects and customers that were unfamiliar with the special services required (and available) for managing e-scrap appropriately. Evangelization is still necessary, some stated. The speakers agreed that their usual customer was still an IT person responsible for a specific platform rather than a centralized asset management team. This view of the customer was supported by an interesting comment during the "what is ITAD" discussion that the term ITAD is only now beginning to appear on RFPs.
ITAD vendors also expressed puzzlement over the organizational view that erasure fails on a regular basis and is a risk that cannot be taken. To an audience of hundreds, all were asked if they had an instance of wiping failure and no one raised their hand. Of course, the reasons are more complicated than their success rate, but you can see why they are concerned that prospects are insufficiently informed.
In contrast to this less than idealistic view of customers, positive remarks were made about organizational awareness of the global issues for e-scrap. Speakers felt that there was a continued push for global solutions, but with more realistic expectations on the time frame for that to be possible. Also, organizational customers understand that it is a global marketplace and that the customer needs to "go along for the ride" from commodity pricing.
Dealing with Uncertainty
As a final surprise, the more I heard about the business of e-scrap, the more obvious it was that there is a moderate-to-high degree of uncertainty in the business models for e-scrap companies. Impacted by international prices for commodities like lead and iron and changes in demand, the ITAD vendors explained that providing services to organizations became part of the mix that made them successful, specifically combining it with wholesale activity as well as resale functions. Such a mixture of business models was recommended as a means of both survival and success. As an example of cause and effect, right now there is more of a market for reuse so the refurbishment and resale aspects are in the spotlight for ITAD. According to the experts, ITAD (and e-scrap in general) remain an easy field to enter, but harder to sustain over time without diversifying.
TRENDS YOU MIGHT BE EXPECTING
Data Security
Painful cybersecurity events and subsequent legislation are driving organizations to strengthen their information security programs and to require vendors to deliver products and services that are more robust and attentive to information security. IT Asset Managers are facing stricter requirements for processes and a higher incidence in compliance responsibilities due to new digital laws and standards.
With the traditional focus of requiring physical security and data security during the disposition processes, organizations already choose ITAD vendors based on the strength of their security offerings. Due diligence lists for organizations include certifications (such as R2, e-Stewards and those provided by NAID) as well as the right to audit their processes. Now, the requirements from customers are stepping up to include more information security standards (such as ISO 27001 and 27002).
Service trends also support an increase in security spending during final disposition such as customers purchasing more chain of custody services. Organizations are also seeking to hire ITAD vendors to help with redeployment, perhaps also inspired by tightening the security by bringing in external professionals. An increase in reporting requirements could also be related to security compliance, although some postulated that it could be due to the increased need to get the assets off the books. In general, when choosing services, the risk card does certainly trump cost savings at times.
Despite the uptick in security services, my impression is that the increase in security-related requirements is only in its infancy and ITAD vendors have more to figure out. Perhaps next year, we'll see the change from offering us "data security" to the broader category of "information security."
Not so Green
It comes as no surprise to IT Asset Managers that "green recycling" is not a lead selling point as it was a few years ago. An expert gave an update on US state laws for recycling and confirmed that support has dropped off. There have been no new US state-level laws passed since 2014 (the District of Columbia). Additionally, the speaker highlighted the fact that a number of statewide programs are failing or are being greatly modified. The structure that was originally created by those laws was not resilient enough to withstand economic changes in the value of scrap, among other reasons.
The Right to Repair and Refurbish
While green support has died down overall, there was recognition for the movement driving bills and laws for the "right to repair, " meaning that the information such as manuals need to be made available and devices have to be manufactured with refurbishment and recycling in mind. The miniaturization that hit ITAD refurbishment with small mobile devices continues to escalate with the influx of the Internet of Things (IoT) that embeds miniature devices in commonly recycled products such as refrigerators. The problem is already bad and will certainly get worse in the near future IF laws are not changed to allow the farmer to fix his software-driven tractor so that he can bring in his time-sensitive crop. Kyle Wiens, President of iFixit, is leading the charge on awareness of the issues and promoting bills to change the rights of purchasers. He presented on this topic at this e-Scrap conference as well as at the ISRI conference in April.
The CRT Plight (or do I mean Blight?)
Yes, the problem of CRT glass continues to plague nations across the globe. The number of tons of glass tainted with lead that has yet to be safely recycled is still enormous. I wouldn't be surprised to find that the session on CRTs was the most heavily attended non-plenary session. Currently, it is difficult to find anyone willing to take the glass and treat it appropriately due to limitations from existing laws and the financial drain that the work represents. Solutions are being offered but many are delaying the problem by burying the glass (legally, by the way) instead of solving the treatment issue. One specific instance involves separating the leaded glass, crushing it and then storing it in containers in a landfill. This approach has met with opposition from electronics recycling programs and SERI, the organization that maintains the industry standard R2. I spoke to a SERI representative after the conference for an update. "The issue of CRT glass is one of many topics that have been under discussion by the R2 Technical Advisory Committee. At this time, however, there is no change in the requirements regarding CRT glass."
Even though organizations might have gotten rid of their old CRTs long ago, that doesn't mean that they are gone or that we won't have a problem the next time a popular technology turns into a dead end.
For more details and some history on the problem (and what we need to learn from it), check out this E-Scrap News article https://resource-recycling.com/e-scrap/2017/10/12/crts-challenge-public-private-sectors-alike/ written about the conference session.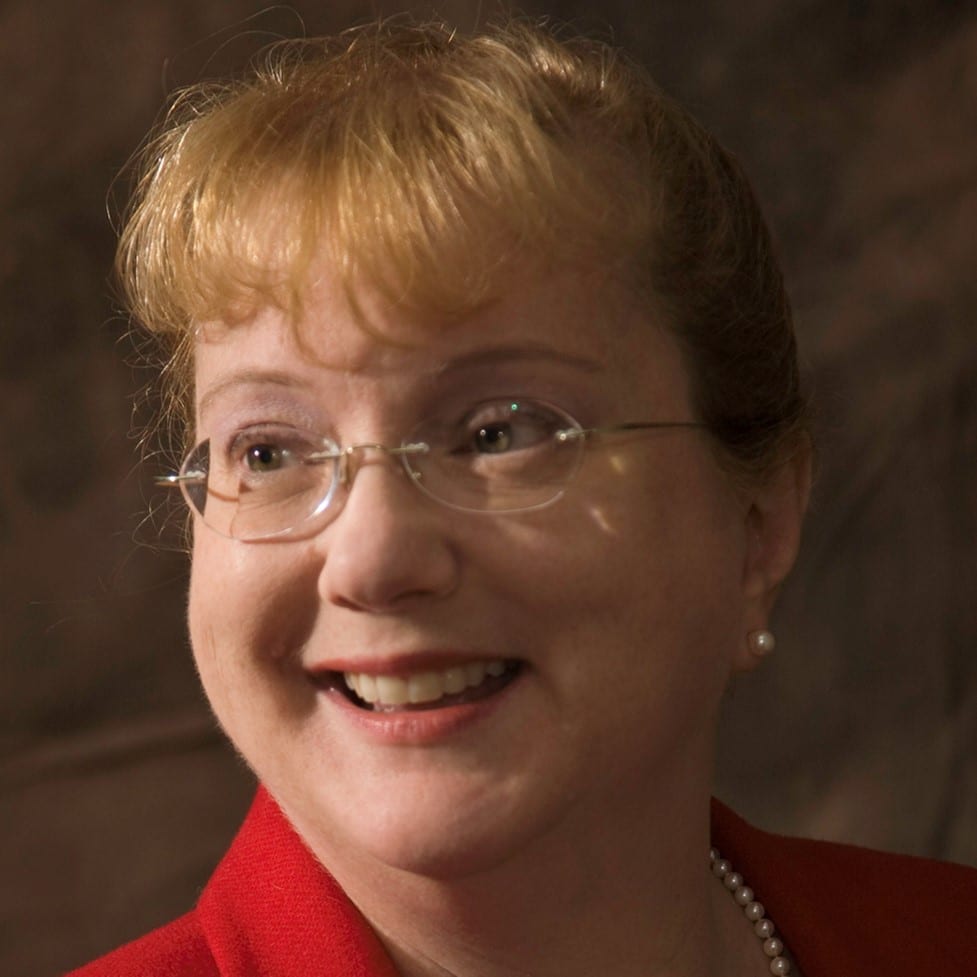 Jenny Schuchert is the Content Director for IAITAM