The Age of Cloud Computing – The Cloud Role for IT Asset Management
By Daniel Galecki, Hewlett – Packard
All charts in this article are reprinted from an Information Week report "2014 Private Cloud Survey," published January, 2014 written by Art Wittmann and used with permission.
IT is undergoing a significant change in how it delivers services to the business. The back end infrastructure delivering IT services has gone through a few transitions over the years; from mainframe and mini-computers to client server to virtualization and now into the cloud.
On the end user side, we went from dumb terminals to desktops, notebooks and now, in the age of BYOD, to tablets and smartphones.
This latest change is bringing with it some significant challenges to IT. Users are increasingly comfortable with the use of technology and feel empowered to make their own choices – if IT cannot provide a service they want, they will simply go and find an alternative "on the web."
IT is responding, spending billions of dollars per year on transition to cloud services (IDC estimated per annum spending on private clouds will reach $22 billion in 2017). This transition is even more significant, because not only does it change the backend approach used to deliver the services, but also changes how IT interacts with the rest of the business.
IT as Broker of Services
IT is continuing to transition into a broker of services – responding to business demands and the rapid "consumerization" of IT with appropriate offerings. With this change, it is no longer acceptable to wait months for a new service – users demand instant access and if the internal IT does not provide it, they will look for alternatives elsewhere. This is a significant transformation and it requires that IT change the nature of its relationship with the business users from a "master-servant", where IT is a cost to the business, to "business partner" where IT provides value-based services allowing users to select services and service levels that meet their needs based on cost-benefit equation. In effect, IT needs to become a broker of services, rather than a delivery organization, selecting to either deliver a service itself, or acquire it from an external source.
IT sees great potential in the cloud. IT organizations have a couple of fundamental choices to make when offering cloud services. They can choose to build out their own infrastructure or they can purchase capacity from a public cloud provider. Organizations need to go through their own evaluations of the merits of each approach – considering many factors, including security and privacy concerns, regulatory or legal restrictions and performance and cost considerations.
The Public Cloud
Public cloud offerings are evolving to respond to customer demands, so you should review your alternatives on periodic basis. Security concerns are rightfully at the top of everyone's mind, but of the various considerations, the most difficult to overcome are likely regulatory and/or legal obstacles.
If your organization chooses to offer public cloud services to the business, IT Asset Management (ITAM) may not have hardware to manage, but it will have to manage software deployed in the cloud and contracts for the cloud services. In many cases, software asset management may get more complex, because public cloud providers may not allow you access to the underlying hardware infrastructure. This means that software licensed based on CPUs (PVU, core factor, etc.) may be difficult, if not impossible, to maintain in a compliant state. Or, you may be limited in terms of choices of public cloud providers. For example, if you deploy Oracle DB on HP Public Cloud or Rackspace, you will have a difficult time calculating license consumption. But, if you deploy Oracle DB on Amazon cloud, Oracle will allow you to use the virtual CPU data for compliance calculations.
Software license terms are always evolving, so you need to make sure that you ask your vendors about use of their software on a public cloud platform, to make sure it is permitted and to make sure you understand license implications of deploying the software within public cloud infrastructure.
The second area where ITAM needs to be involved is contract management. IT needs to evaluate public providers' capabilities – are their SLAs acceptable, is use of the services in compliance with security, regulatory and other internal and external requirements. Public cloud vendors offer volume discounts, so you may be able to offer a better price to your users by managing contracts centrally. If nothing else, you eliminate the new version of "shadow IT." The biggest challenge you are likely to face is identification of users subscribing to public cloud services. Chances are the transaction values are small and users pay for them with credit cards and then expense the cost of the subscription. And whether you are aware of this practice or not, it is likely that someone in your company is consuming public cloud services funded through their expense budgets. You will need to make sure that you have strong corporate policies governing this type of expenses. It will help you identify who is buying public services, which providers they are buying them from and what offerings are most popular. You can then use this information to evaluate the best approaches to deliver the standard IT services – either choosing one of the current providers or delivering private alternative, if required based on the selection criteria.
As you can see in Figure 2, many organizations are either avoiding or trying to phase out use of public clouds. Regardless of which camp you are in, ITAM will help IT determine whether their offerings are cost competitive, by providing the infrastructure cost information to be used for comparison purposes. Proving that you can deliver cost competitive offering can be a better approach to eliminating use of public cloud than security policies that are sometimes viewed as rigid and outdated.
The Private Cloud
The second option is the private cloud. The 3 most common reasons for considering private cloud in the recent InformationWeek survey and shown in Figure 3 are:
Operational cost savings
Capital cost savings
Compelling technical advantage
The top two criteria are financial in nature. This naturally leads to the question about the role IT asset management plays in the transition to the cloud. On the surface, it appears that ITAM should be playing a key role in this transition. Unfortunately, I have spoken to some customers who are largely unaware of the company's deployment of cloud services, or were late to discover the work being done in that area. Sometimes, the discovery happened because of a serious event, such as a large compliance fine because software asset management team was not consulted before the application was deployed in the cloud environment and could not inform operations about necessary restrictions in its use.
Because private cloud means IT owns the hardware and software, it means ITAM has, compared to public cloud option, an even more significant role to play in private cloud environments. Since IT owns hardware and software, a full complement of ITAM capabilities will need to be involved to ensure cost optimization and to help budget costs of maintaining and expanding private cloud infrastructure.
It would seem that hardware and software asset management would be one of the key management components, but again, not every company has the discipline to implement and maintain appropriate backend infrastructure to help with running an efficient private cloud environment. In the majority of cases, ITAM will be involved in tracking hardware and software. But, because of the dynamic and elastic nature of clouds, ITAM must also be involved in service design.
Imagine if you created a service that uses an Oracle DB. In the original design, the Oracle DB is deployed on a 16-CPU hypervisor. After a few months, however, due to the popularity of the service, the infrastructure is upgraded to 64-CPU servers. Users and IT Operations staff see performance improvement and better capacity utilization; however, the change is not discovered before an audit and your organization is assessed a large compliance fine.
How can we prevent this type of situation?
ITAM needs to take on another role – resource manager. While the cloud management software will do the operational management of the resources to optimize capacity utilization, ITAM needs to be involved in creating rules and policies to ensure compliance with software licensing, to help in service design and modeling and creation of future budgets.
ITAM should also manage access to resources, to help balance the operational requirements with cost management – ensuring that IT uses hardware in stock before purchasing additional hardware.
This can create some potential challenges – after all, the cloud is supposed to be elastic, allowing for virtually instant capacity adjustments based on demand.
The Hybrid Cloud
The solution for this is a hybrid cloud environment. Hybrid describes a mix of private and public cloud environments to deliver a service (Gartner estimates that 50% of enterprises will be using hybrid cloud by 2017). It allows, for example, for access to additional capacity (bursting) during the time of greatest demand – such as bursting into the public cloud to add capacity to the online store during a holiday season. The extra capacity may not be needed for long, so the cost of obtaining additional hardware may be prohibitive (especially if it would sit idle for 11 months in a year). Bursting into public cloud may be the perfect option in this case.
When using hybrid cloud, ITAM needs to manage the contracts for public cloud and IT components of the private cloud. From ITAM perspective this is the most complex environment to manage, but it may be the most cost effective approach for IT as a whole.
Chargeback
Whether IT uses public, private or hybrid cloud to deliver IT services, there is one other aspect of cloud that ITAM needs to manage – chargeback. In a self-service cloud environment, unless IT charges for each service, users are likely to waste computing resources, because they will be able to order a service and will likely leave it running long after they stop using it. With chargeback, when the departmental budget has to cover the costs of cloud services used by its members, the manager will ensure that each employee justify keeping the service running and that unused service instances are decommissioned, preserving some of the budget for future use.
If your organization is not ready for chargeback (a recent IDC study found that implementing chargeback can be a challenge, but not implementing chargeback will reduce the effectiveness of cloud environments due to a lack of demonstration of delivered value), you should at least produce showback reports.
As you can see from the chart above, there is actually a decrease in the percentage of organizations using chargeback for private cloud and 1/3 of surveyed organizations do not plan on implementing chargeback, making it seem like chargeback is not a critical feature of your cloud environment. However, various analysts, including Gartner and Forrester point out that without having implemented chargeback, you decrease the chances of your cloud services succeeding. How will you ensure that users cancel subscriptions once their need is satisfied? You can do daily/weekly or monthly resource and service utilization reports, contacting biggest resource wasters. These users may begin to think of you as a "big brother" and will stop wasting your resources… perhaps only because they started using public alternatives again. If you implement chargeback, you establish a market based mechanism. Users will control their own spending; hence service usage, because they will be rewarded for resource conservation by having more budget money to spend elsewhere. IT will be viewed as a partner and a service broker, not a cost center. Users will be able to adjust service levels based on pricing, not number of servers and software licenses. Today's users are tech-savvy and will understand that there is a cost to ensure data security, so they will not expect IT-provided services to be the cheapest. At the same time, if users can get a service for $1 per day and IT wants to charge $100 per day – it had better have a good explanation for the difference in costs – it may very well be that the $99 is acceptable, but if not, then IT can focus on simply brokering access to the best public alternative.
In my personal experience, after speaking with some of the Global 2000 organizations I deal with, IT departments are actually beginning to implement chargeback holistically within their companies. While the topic of chargeback was initially considered as part of their cloud initiative, after realizing that the majority of IT services are maintained in their current, "traditional" state, the focus of chargeback efforts has shifted to chargeback for all services.
Expect Transition
Some IT provided services may never be cloud based – mission critical systems may often require special handling. There is the natural inertia and "if it ain't broke, don't fix it" approach (remember Y2K? the problem was created in the 70s when nobody expected the software to still be around in year 2000), resulting in critical systems being maintained and IT energy is spent delivering new offerings. In my experience, chargeback has thus far been most commonly implemented for "personal computing" services, charging for the cost of PC hardware and productivity software deployed on those devices.
Whatever the scope, implementing chargeback will deliver value to the organization, by at least changing the conversation from gigabytes, licenses and CPUs to money and budgets – language that is universally understood.
In summary, IT is in the middle of transition – it will have to become a service broker or risk being made largely irrelevant by public alternatives. IT needs to embrace the change and work with technology savvy consumers of its services to deliver timely and desired offerings.
IT asset management gains importance in the era of cloud services. It helps IT identify and control costs, manage contracts, evaluate delivery options, design most cost effective infrastructure options and define prices for its services. By facilitating chargeback, ITAM helps control user behavior, ensuring efficient use of IT resources. Organizations are also realizing the overall importance of chargeback as part of their transition to service brokers and are implementing chargeback for all IT services, from PC services to the latest cloud based offerings.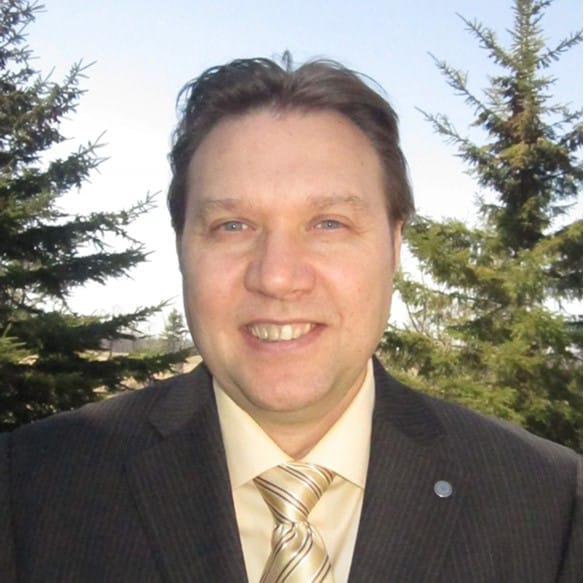 20 year veteran of the software industry. Daniel's career included sales, pre-sales and product management positions in a number of software companies, including MKS, Hewlett-Packard and Flexera Softwarem where he is currently working as a product manager for FlexNet Manager products. Majority of his career has been spend around software management, from software distribution tools, through inventory and IT asset management. He is a long time supporter of ISO-19770 standards and is very passionate about the products he is involved in. Daniel hold a Bachelor of Business Administration degree from Wilfrid Laurier University in Waterloo, Canada and he lives with his family in South-Western Ontario.