The Demand for ITAD Certification – Clearing up Confusion About the R2 Standard
Hardware Asset Management doesn't stop with the life of the asset but continues through the "death" of the device. In the last ten years, IT Asset Managers have dramatically improved disposal management for their organizations, beginning with presenting redeployment options first, tracking through the lifecycle and documenting final disposition effectively. When the asset is waste from the organization's perspective, an emphasis on doing the "right" thing regarding toxic wastes and recycling has greatly increased the number of organizations utilizing IT Asset Disposition (ITAD) vendors. This help is a good investment, as experts at the international Commission for Environmental Cooperation (CEC) state that the United States alone is expected to dump 100 million television sets and computers per year. Between the volume of e-waste expected, the international horror stories of dumped e-waste and dangerous recycling practices, IT Asset Managers are concerned about choosing the right vendor with the right credentials.
As a growth industry, the ITAM profession has seen new ITAD vendors emerge as well as numerous mega-mergers that create multi-national companies. The business models offered by ITAD vendors are not all the same, ranging from pick up and processing for downstream recyclers, to reuse through refurbishment and resale. In some cases, vendors offer pay backs that help fund the disposal, others offer a different model focused on destruction and recycling. IT Asset Managers are comparing these models as well as assessing the security parameters of their organization to guide their decisions. Of course, no IT Asset Manager wants their assets showing up in a landfill or for sale on the internet with the organization's data still on the device. These risk factors drive interest in standards and certifications to qualify vendors externally.
Standards and certifications add value by offering the IT Asset Manager external validation of a commitment to the proper handling of e-waste. Unfortunately, the confusion begins with defining what constitutes proper handling. Depending on the industry member, government or association, the messaging surrounding reuse, recycling and dumping of toxic wastes is inconsistent and highly political.
R2 Basics
One of the prominent standards and certifications available today is R2, which stands for Responsible Recycling. The document is a best practices document that details what responsible recycling means when translated into best practices. Designed to serve as a high bar to judge and certify vendors, the standard includes the environment, health and safety practices along with the recycling requirements. The document describes fulfilling these essential practices through existing standards where possible, including ISO 14001 for environmental management, OHSAS 18001 for health and safety and the Recycling Industry Operating Standard (RIOS), which has comprehensive environment, health and safety as well as quality management specifications.
John Lingelbach, Acting Executive Director of R2 Solutions, a non-profit organization that promotes the use of R2 certified recyclers, explains the genesis of R2 as "…a 2 1/2 year project, sponsored by and facilitated by the US Environment Protection Agency (EPA). We developed a voluntary standard with clear statements about the materials covered and the proper methodology for handling both refurbishing and reuse along with proper disposal. The standard is, at its heart, a practical guide for vendors who want to be successful, world-wide handlers of electronic equipment in a legal and safe manner."
The Export Controversy
This business perspective is perhaps the most controversial influence to R2. Instead of demanding no exporting at all, R2 permits export of tested working assets as a means of maximizing the value of existing assets before they are recycled. Lingelbach points out that state-of-the-art recycling facilities around the world compliant with R2 opens the possibility of proper recycling anywhere an R2 certified facility is found.
Eric Harris, Associate Counsel and Director of Governmental & International for ISRI, the Institute for Scrap Recycling Industries, Inc., works hard to influence lawmakers in favor of the R2 approach to standardization and certification.
"The R2 standard is about sustainability and economic development as well as electronics recycling," stated Harris. "It is perfectly legal today to export used and refurbished equipment that is in working order. The market for this equipment is healthy. The real waste would be in forcing this equipment to be scrapped prematurely."
The Basel Action Network, an organization focused on eliminating toxic trade, dropped out of the R2 development project to develop their own standard called e-Stewards Standard for Responsible Recycling and Reuse of Electronic Equipment®. This standard prohibits any trans-boundary exporting, citing difficulties in monitoring and controlling exports to stop the dumping of e-waste in other countries.
Harris and Lingelbach both support R2 because of the longer term view they feel it has and the need to develop certified facilities across the world. For instance, there are no smelters for copper in the United States and there are only a few countries with facilities for recycling monitor glass.
"We have to export properly and deal with the cost issues of making it feasible to take the right steps," Harris explained. "I'm working with lawmakers to develop a comprehensive legislative package that simplifies our current patchwork quilt of laws and support R2-style business practices."
Harris went on to say that there is no one model for this legislation that is going to be correct for every country, requiring each country to look at the resources and maturity of internal recycling efforts in the country.
"India recently prohibited importing scrap because they are generating more than the country can handle internally."
The Practical Side R2
Despite the short length of the R2 standard, the document does cover practical matters such as storage, data destruction, facility security, transportation and insurance. R2 also identifies specific "Focus Materials" that require an R2 certified recycler. They include:
Electronics containing mercury
Printed circuit boards
Batteries containing lead
Electronics containing PCBs
Toner and toner cartridges are not considered "Focus Materials," by are specifically mentioned as requiring a qualified toner recycler, with the interesting caveat of "unless it is not economically feasible."
R2 is now managed by a governing council of stakeholders representing customers, governments, ITAD industry members and others such as nongovernmental organizations. The expectation is that R2 Standard will remain current and not subject to any one entity. R2 Solutions is chartered with providing information about the standard and the organizations that are certified.
"2011 is going to be a big year for R2," Lingelbach stated. "With 41 facilities already certified and 125 in process, the network of R2 certified facilities is growing rapidly."
The certification process takes from six months to a year and is completed in two phases. Phase 1 is an audit that evaluates the electronic recycling conformity. The auditor provides a report and a remediation list with an open-ended time frame to correct issues. Phase 2 begins with a second audit and a determination over any missing elements for conformity. The auditor reports to the certification body, which then issues the certification. The R2 certification is for three years, with annual interim audits. The cost of certification depends on the company size and the number of offerings that the vendor has. A price tag of $12,000 to $20,000 is likely.
Harris and Lingelbach encourage IT Asset Managers to understand the issues and begin to pressure vendors for certified facilities across the world.
"Let's stop thinking of it as waste and broaden our perspectives," Harris stated.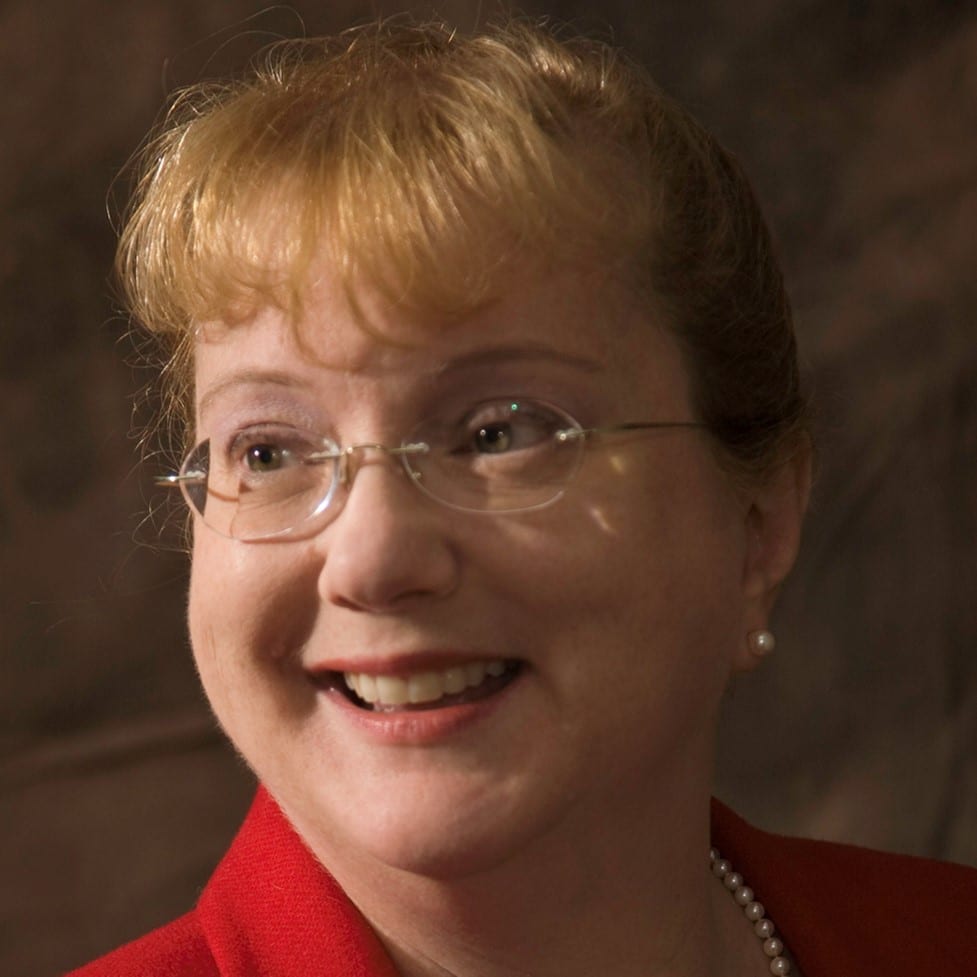 Jenny Schuchert is the Content Director for IAITAM