The Hot-Button Issue: Mobile Asset Management
It became apparent during the IAITAM ACE (Annual Conference & Exhibition) that Mobile Asset Management is a topic that resonates with many IT Asset Managers. More speakers discussed Mobile Asset Management than any other topic and, in my conversations with attendees; the same topic came up frequently. I heard many interesting details and scenarios, but my conversation with Nasrin Azari of Mobile Reach stands out in my memory. With the release of IAITAM's new CMAM (Certified Mobile Asset Manager) certification course, I was delighted to have the opportunity to sit down with her and discuss all things mobile. The conversation focused on policy management and enforcement, as well as employee management.
Policy management came up as we discussed how mobile assets are tracked, managed, and secured. It is policy management that is the linchpin to the whole process, setting the rules that govern how a mobile asset can be accessed and used. Policies for mobility can include restrictions on public Wi-Fi usage, personal vs. professional access to the device, and agreements with the end user so that the organization can monitor and maintain the mobile device. These policies are enforced through normal channels at both the HR and executive levels. These policies make sense, but issues remain with proactive management.
Proactive management of a mobile device is a difficult thing to achieve. For mobile devices, there is a legal gray area in both BYOD and corporate-owned devices since the data on the device is not solely owned by the organization. In response to my question on proactive management, Azari simply stated that "to proactively manage mobile devices, you have to manage the user." IAITAM's President and CEO Barbara Rembiesa has a similar philosophy for all of ITAM.
In general, an IT Asset Manager strives to manage assets proactively. Proactive management cuts down on compliance risk, reduces data theft risk, increases control and optimization of the environment, and influences hardware and software procurement. Actions leading to a proactively managed environment are in every IT Asset Management roadmap. However, it remains difficult to eliminate reactive situations and mobile assets only add to the issue.
That does not mean that the IT Asset Manager should delay dealing with mobility. Nasrin Azari said it best when she stated that:
"…mobile assets are here to stay. They have been introduced into the environment and are here to stay. This is not something that organizations or IT Asset Managers can fight or resist any more. It needs to be embraced, managed, and turned into a functional part of the IT Asset Management program."
Next year, I'm looking forward to talking to ACE attendees about mobile policies and user management scenarios to learn from their experiences with mobile devices. I hope that the lessons learned will lead to new ideas for proactive management across ITAM assets.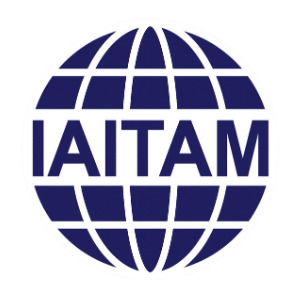 The International Association of IT Asset Managers (IAITAM) is the largest organization providing education, certification and thought leadership to the management of IT as a business. IT Asset Management is the management of hardware, software, mobile and other technology to maximize the value to the organization.