The Movement to Mobile – Organizational Trends and Issues
Mobile technologies are important today but will be of far greater importance in the future. To understand this more fully it is useful to look at where we are today and then look at the strategic direction that business is moving.
It is my belief that to be successful in asset management several factors need to be addressed and actions taken. These can be drawn into two distinct areas, the first and more obvious is business requirements supported by best practice principles and the second area is to look forwards into the future to see what is necessary to meet business and commercial requirements.
Key factors that should be incorporated into both the above areas are:
Best practice processes
Auditable procedures
Automate wherever possible
Define business and commercial requirements – align tools that provide support to these requirements. This is often going to include mobile technology as we move into the future.
Social Networking and Basic Business Use
Mobile technology today is widely used in the social arena – texting friends, arranging social activities, passing on information, games, pictures and videos and even the odd phone call! There are also a large (and increasing) number of social networking sites such as "Facebook" or the business orientated tools such as "LinkedIn." However, mobile technology also has an important role to play in the business world. Most people would recognise the use made by the emergency services such as police, fire brigade and ambulance, not to mention transport uses such as aircraft / airport communications. However, the use of mobile technology can today be extended for many other business applications.
HP is actively seeking to help businesses be able to run IT and business applications from a remote (off-site) location. When HP asked IT managers and "techies" how to best help them in the future, the reply was a little surprising. Many said they would like to have the ability to operate their systems from home. A reasonable request provided that connectivity and security parameters can be met. This is just one of the factors that HP has introduced across many business applications and other companies are aiming to follow.
e-Readers
On the social side, we have also seen a massive uptake in the use of e-readers in 2011 and this trend is likely to continue. These devices can be purpose-designed such as the Amazon Kindle or as a tablet application. The convenience of being able to effectively carry a library of books on a small, light device is helpful to any traveller but also the ability to look-up information is also very helpful. This means that all instruction or technical manuals, guide books, novels and knowledge can be easily transported and accessed anywhere in the world without having a mobile connection. This provides greater flexibility in remote areas of the world.
Why carry a pack of books on holiday? This is especially relevant when we see the weight of luggage is increasingly becoming of greater significance to airline travellers since many airlines now impose a penalty charge for over-weight items.
Payments via Mobile Technology
Although not a new concept (the idea has been around for a long time), we are seeing mobile phones used to pay for goods or services – will this lead to the replacement of credit cards? Some people think so. The technology exists today and many companies in Europe are trialling such a scheme. This brings a new dimension to the need to manage devices and security on these devices. Failure to do either effectively opens the door to financial loss through people buying things without permission, possibly through theft. Asset management processes and procedures need to be in place as well as automated discovery to police and manage devices.
Rapid Information Availability
We regularly see video clips or photographs that have been taken on a mobile phone and instantly sent to a news agency, often to appear on the next television news broadcast. Information can also been placed on mobile devices that can be sent back to a central hub and provide rapid updates on actions taken. For example, an engineer can update his/her work plan to state what remedial actions have been taken to fix a specific problem. This information can be fed back to the customer very quickly and be made available online.
Advanced Business Use of Mobile Technology
There are many new innovations that can and will help industry operate more effectively. At the top end we can see operational and executive reporting being possible both remotely and very close to real-time.
Cloud computing is the ability to host services outside normal company boundaries or to share services via the internet on a private, public or hybrid network environment.
Mobile computing provides the opportunity to manage a business situation from anywhere in the world to anywhere in the world assuming internet access can be found.
Movement towards Mobile Technology
According to analysts such as Morgan Stanley, we should expect a continuing trend towards the use of mobile technology at the expense of desktop and conventional workplace solutions.
The convenience and power of mobile technology is already driving rapid change. All independent analyst reports and global technology suppliers are seeing a very large increase in the trend towards mobile technology – devices, applications and reporting.
Mobile phones have been largely replaced by "smartphones," a combination of voice and data capability – in effect a small computer.
Attitude Change
Customers now want to use companies that can offer and deliver services "on the move," mobile options that provide the opportunity for flexible working. Success in the future will largely depend on meeting customer expectations. Internet providers have been forced to improve connection speeds and reduce cost (but not compromising on quality) or else they will lose customers. The Internet has changed the world in a very short time and now mobile technology is already forming the next stage of development.
The Development of Enterprise Business Applications
This development is set to grow in 2012 and beyond. The new type of IT and business professional is demanding it. Having grown up with technology around them they see this as a natural way to operate.
Asset Management Needs to Keep Pace with Business Changes
As with any change in behavior or technology, asset management needs to change to meet new business demands. In a way, the fundamental best practices incorporating people, processes and technology remains the same. However, the way we operate needs to be updated if success in the form of operational knowledge and efficiency is to be achieved. The best way to describe the type of changes needed is to ask some questions such as:
How can we track and manage mobile devices?
Are processes necessary?
Is it possible to align costs to devices and device services?
What about Software Asset Management (SAM)?
Is security an issue?
The answers to the questions are:
How can we track and manage mobile devices?
The management of mobile devices should be an extension of static items. The basic principles are the same but the mobility aspect requires additional processes and automation activity.
The idea of communicators in the hit series "Star Trek" was deemed futuristic when the show was first shown. Today, a standard mobile phone would arguably be capable of far more.
Are processes necessary?
Yes, processes are necessary to manage devices that cannot be automatically detected although they should be in place for devices even where discovery is possible as backup protection.
Is it possible to align costs to devices and device services?
Not only is this possible but it should be a normal activity as this provides financial concepts to the ownership and management of devices. It provides the ability to understand the nature of costs. This should not just be the price paid but the total cost of ownership – the cost of on-going operation.
What about Software Asset Management (SAM)?
As all IT professionals are aware, SAM is a big challenge if legislation is not adhered to as it represents a risk. Regulatory compliance is expected under the law. T e process of managing SAM can be easily resolved where the right tools (discovery and Asset Manager) products are in place.
Is security an issue?
Security is the greatest barrier to mobile technology adoption. Companies are concerned about the possible risk of security breaches that could affect the priority business systems that they are using. This risk could take the form of intrusions, malware or threats.
Organizations like HP have heavily invested in security over the last two years to become major suppliers of security tools, services and expertise.
One factor that should be noted is that mobile devices are often owned by staff rather than the company. This means that security can be strained, trying to cope with the variety of technology interactions that are trying to synchronize with business systems and the possible threats that this poses.
In a cloud environment is security managed by the service provider or by the customer system? The answer could be either or both. This presents the Asset Manager with ownership and management problems that need to be addressed.
Recent security questionnaires to senior executives suggests that most see security as one of the most serious issues that they need to deal with and most see increasing risk due to increased external threats.
Summary
Stay ahead of the game. Watch what is happening in business circles and try to plan for the future. Speak to your core suppliers and service providers and see what help and advice they can offer. Remember that it does not take long for the reputation of a large respected company to fall into disrepute. To avoid this it is essential to ensure security and the management of assets is in place whilst fully recognizing the business will demand the move toward mobile technology. Mobile technology is here to stay, new business uses will grow dramatically over the next few years.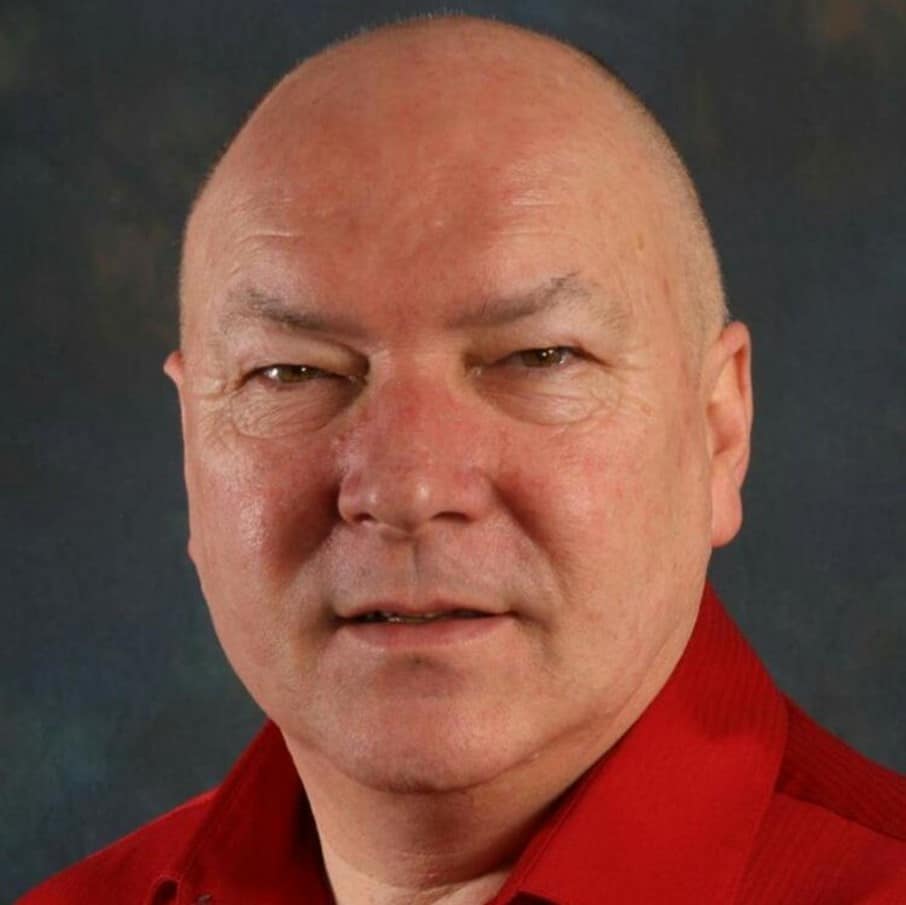 Roger Mallett is the Senior Architect HPE Software EMEA for Hewlett Packard Enterprise.