The Need to Protect Data is at an All Time High
Electronic devices are being discarded and replaced at the fastest pace in history. At the rapid rate that technology is improving, businesses, government agencies, and individuals are all upgrading to the latest and greatest faster than ever before. This has produced a tremendous glut of e-waste… unwanted electronics containing toxic elements that historically end up in landfills.
It's not a hard decision to make for environmentally responsible and sustainability-minded organizations to have their e-waste recycled. But what about the sensitive data those devices contain? Hardware hacking has become an epidemic and companies, individuals… even government agencies, have become vulnerable to attacks.
Four unstoppable business and societal trends are causing, and will continue to cause, spiking numbers in electronics turnover:
keeping up with regulatory guidelines pertaining to environmental and data protection concerns;
desire for sustainability and an adherence to circular economy principles;
need for cybersecurity and hardware data destruction; and
the impending 4G to 5G switchover (potentially the greatest device-turnover sparking event since analog was switched out to digital).
These factors mean that the tsunami of e-waste has no end in sight.
IT asset disposition (ITAD) services, when performed responsibly, sustainably and per all state, national and global regulations, help businesses recover asset value from obsolete electronics, and help provide a second life for many of these working devices.
Everything from phones and televisions to computers and printers…if it is an electronic device, it should be broken down into the different components and sent to shredders or another facility that will recycle it correctly.
On the sustainability side, it is important to work with an ITAD and/or recycling company that is certified by both R2 and as a Basel Action Network e-steward. On the digital destruction side, the vendor should also have achieved the highest rating from NAID at all of its facilities.
Cybercriminals and hackers have in the last decade become exceedingly sophisticated, leading to an urgent need for responsible and fully integrated ITAD and e-waste recycling services. When it comes to data theft, businesses are no longer only at risk in cyberspace. Outdated hardware has increasingly become the target of choice.
It is essential that outdated devices be replaced – and then responsibly destroyed. That process should be done on-site by certified electronic recyclers and should always include complete, physical data destruction.
When a device is responsibly recycled here in the US, part of that process should always include complete, physical data destruction. Guaranteed data destruction is key. Some companies believe their data is being wiped when they drop devices off for recycling and that is not always the case. Also, unethical and illegal shipping of e-waste abroad has become an additional layer to the hardware security issue because it leads to the wholesale liquidation of our national security and the privacy of the corporations and individuals of the United States. Recycling these devices is important, but it must be done the right way.
One data breach incident can lead to the end of a business due to fines, lawsuits, loss of customer confidence and loss of proprietary data in general.
The hardware security issue is significant now on a number of levels because it leads to the wholesale liquidation of the privacy of the corporations and individuals who have utilized the technology. It is more imperative than ever that companies recycle these devices and do it the right way – from both environmental and data destruction standpoints.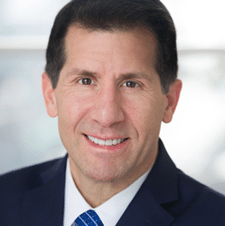 As co-founder and Executive Chairman of ERI, John Shegerian led the company to its current standing as the largest fully integrated IT and electronics asset disposition provider and cybersecurity-focused hardware destruction company in the US.