The Psychology of Business – Is the Answer Right in Front of You?
The Workplace, and Those Involved
The average work group has a plan to achieve goals but frequently, situations pop up and plans go awry in unpredictable ways. Getting back on track can be difficult especially when you consider that the other people in the same confusing workplace, those with whom you need to solve these situations, all have different personalities. Some are easy going, some are quiet, some are boisterous, and some can be rather unpleasant (sound familiar?). It is not an army of robots that work naturally together as a team. Instead, team-building is required, which means bringing people together through common organizational thinking. To be most effective, the team must also have focused and accepted leadership. Much of the team's success will depend on that leader's background, experience and training.
Even though we attempt to balance the variability in a work day with the repetition of office rituals, organizational structure and daily schedules, there really can be a great deal of stress from the level of change. What keeps these people coming back every day and how do we work together to be successful? Examining the people part of the work environment is a valuable tool in enhancing success; yours, theirs and the organization.
To answer the question about why we come to work gives us our first similarity. Overall, most of us work to earn a living for ourselves and our families. Second, while we are different people, we are all dedicating considerable time and energy at that work, so there should be a common desire to have some basic comforts to support our endeavors. This article will explore the people aspects of work and how psychology can help us understand our environment and build teams for success.
Place of Business; Enhancement or Hindrance
Not all modern workers are in the classic "brick and mortar" setting, but most IT Asset Management people seem to be in an office setting, even when their responsibilities span numerous locations. Examining the physical and behavioral conditions in the workplace is a worthwhile step when conducting an analysis of strengths and weaknesses. Is the environment a relatively happy, healthy and productive workplace? Does that environment enhance or hinder the personnel's productivity and the accomplishment of organizational goals?
I-O Psychology a Valuable Tool
It should be noted that there is a field of Psychology that specializes in this analysis of the workplace and the people. The field is called Industrial and Organizational Psychology (or I-O psychology) and applies psychological theories and principles to organizations. This field focuses on hiring practices, and increasing workplace productivity, performance and satisfaction. Occupational safety and the physical and mental well-being of employees are also part of the agenda.
The personnel executing I-O Psychology duties perform a wide variety of tasks, including studying worker attitudes and behavior, evaluating organizational practices and working environments, and at times, conducting leadership training. I–O psychologists also help organizations and their employees' transition during periods of change and organizational development. The overall goal of this field is to study and understand human behavior in the workplace.
While your first exposure to these professionals may be workplace testing, they investigate many of the areas that each of us has to consider such as:
Organizational culture
Acceptable work behavior
Unacceptable work behavior
Motivation
Group/team behavior
Performance assessment
Occupational stress
Leadership qualities
Common Examples
Without having to become I-O Psychologists, we can examine the ordinary work setting with new eyes so that we can better understand what is interfering with success from a people and general environment perspective.
Here are some common work experiences with examples of basic questions that can lead to uncovering stress or conflict:
Morning greetings: When personnel arrive to start their work day, what is the general atmosphere? Is there someone already there who has made the coffee? Do team members greet each other with a smile, good attitude, and a welcoming hello? While it is true there are individuals who avoid early morning contact with others, my personal experience is that the small daily interactions can make a difference in cooperation and satisfaction.
Organizational culture: An organizational culture can be described as a common understanding of how a person should react in a specific situation. What is the culture? Does that culture imply that building policies is required (good) or a waste of time (bad)? Is there an expectation of departmental independence and no ramifications when a department fails to cooperate in an organization-wide project?
Leadership: Who are the leaders in the organization, the ones that inspire followers? Does management administrate rather than lead? Is leadership missing for some reason, allowing you to step up and lead a project?
Proper staffing: How are people selected for their positions? Are there people on the team that may be in the wrong jobs? What about the staff and team membership? What role does an individual take? Are the right resources available to team members when they are needed? Do the people exhibit positive behaviors about executing the work for the organization? Is there concern only for self or immediate team or department – or the entire organization?
The Physical Environment: The physical condition of an employee's workspace is very important. Imagine how an employee might feel if their workspace is located in a poorly-lit basement with no windows and smelled of mold. Is the workspace flexible so that it supports team work? Is there proper lighting, heating and cooling? Even if you wouldn't bring a customer into the space, would you bring in a vendor?
Performance appraisals and other assessments: Have the employees received any feedback about their work? Is the nature of the feedback, or the lack of it, creating bad feeling or demoralizing the workers? Is this an opening for you to put structure around a specific goal achievement and provide feedback?
Don't Forget the Obvious
This article is a reminder about the impact people and the work environment has on goal achievement. Observing the obvious as suggested here provides important clues into how to work with people and how to become more successful. In some ways, the professionals in the field of Industrial – Organizational Psychology can be seen as professional groomers for the organization, helping to grow healthy people and environments to feed the business. As IT Asset Managers, consider taking a look at your environment and the people around you as a new employee might and let those observations guide your choices in communication, project development and leadership style.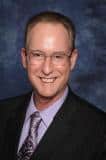 Dan Ingouf is the Content Development Specialist for IAITAM.