The Ripple Effect of Communication – Inspiring Change and Results
Are we really as good at communicating information as we think? I gave a speech a few years ago on building communication plans into IT Asset Management projects and focused on what to consider when implementing those plans. The reviews for my presentation were mixed; some people thought the information was helpful, others found it a good refresh, opening their eyes to a variety of techniques. Another set of reviews expressed that the speech was a waste of their time and that they already did all of the techniques presented.
For the latter set, I hope that they were right and they do communicate effectively. For a positive person, I am a skeptic when discussing communicating effectively, agreeing with playwright and Nobel Prize winner George Bernard Shaw when he said, "The single biggest problem in communication is the illusion that it has taken place."
I do agree that communication is one of the most powerful tools we have for persuading others about change and then making that change "stick." Effective communication delivers the message. However, the most powerful communication instances not only deliver immediate value, but also create a ripple effect: the initial communication is long over and yet the behavior and consequences of that communication continue to develop. The simplest ripple is when the information is repeated and retained; the more complicated ripple effects are changes as a result of the information. The best example of the simple ripple effect is gossip, and the juicier, the better. A great corporate gossip example is rule-breaking, especially if the rule is broken by an executive. When an executive purchases forbidden hardware like a tablet computer everyone seems to know when it happens and if there were any consequences to that executive.
A complex ripple is the expected outcome of education. The investment in time and materials for education greatly increases the success rate for change as a result of the information received. However, the gossip example illustrates that communication can deliver change without the props of education classes
In the gossip example, the communication generates a ripple because the delivery of the information has the value of being "in the know" to both individuals. Is there a way to create that ripple impact with normal business information? I say yes, although there are lessons to be learned regarding behavior to avoid and actions to take.
Gain Perspective
The most common mistake I see in business communications is presenting from the communicator's own perspective and NOT from the audiences. For example, consider a corporate executive delivering the mission of the organization as increasing shareholder value. How much do you really care about shareholder value? Is the concept a bit obscure and difficult for you to relate to your daily activities? As a corporate direction, that communication fails to deliver as the executive has not considered the audience's perspective.
LESSON: Deliver information from the perspective of the recipients, not your own.
If the corporate executive delivers the mission of increasing shareholder value at the share holder conference and then translates the mission for the employees into specific goals, the message greatly increases in value and acceptance. For instance, the executive might request that new ways to reduce overhead expenses and debt be put in place. An IT Asset Manager might use the opportunity to gain executive buy-in for organization-wide hardware standards and redeployment, which lowers equipment cost. Another ITAM choice might be to centralize purchasing to increase volume purchasing, also delivering to the specified goals.
Understanding another professional's perspective, sometimes called walking in someone else's shoes, is not a universal skill and even those who have the ability are prone to forget to use it when stressed, immersed in a project or simply too busy to think about it. Steps that help build in an audience perspective to any communicate are:
Identify the target audience – every time, and in writing
Answer the why, how and what questions as if that audience has asked the questions
When planning how to reinforce the message, consider the audience's interests (numbers for the finance crowd, sales impact for the sales team, etc.)
Reception Interference
The audience perspective does not guarantee the creation of a ripple effect. The best communication, even in language that that audience values, doesn't deliver the message if it isn't received.
LESSON: Pay attention to the mechanics of communication and resolve matters that interfere with reception by the audience.
Sure, everyone knows to check their slides in advance, sound-check the microphone in the auditorium or make sure the conference line handles the number of dial-ins expected. What about conference calls where most participants are muted and doing something else? What about the internal announcement that has the main purpose of the announcement in the fourth paragraph? What about an email that is so long that scrolling is required?
Broadening the scope on what you consider mechanics for communication is often surprising in effectiveness. Consider the following ideas:
Use social media style communications to force yourself to deliver the bottom line and be prepared to back it up with more details
Be aware of how others communicate, both the good and the bad and incorporate lessons into your own efforts
Use multiple communication delivery methods (in person, webinar, email, conference call) and don't forget about pictures and graphics
Complex sentence structure is more difficult to skim; and people do skim documents as a first read-through
Increase acceptance and cooperation by making sure participants are acknowledged and follow up routinely happens
Consider the location issues for communication such as conference calls for those in a cube environment or timing, like an important communication at the end of the day
A powerful example of failed communications due to the environment happened to me during the last three minutes of the Super Bowl. As a tired traveler at the rental car desk, with the TV blaring above and people gathered around to watch and discuss the game, I heard "collision" from my accented rental representative when he actually said "complete." Quite a difference in insurance cost let me tell you. Communication without interference, distractions, errors or excess language has the opportunity to capture the attention of more recipients, an essential first step in creating a ripple of change.
Building Trust
I am sure that there are instances in your own experiences when communication went smoothly, but no ripple of change occurred. People acknowledge hearing the message, but choose to ignore it. Is there more that we can do to decrease the numbers of times that this happens?
LESSON: Take care of relationship basics that build trust.
Building trust isn't something that you can do in an opening paragraph, or by sending out an agenda, or requesting feedback. Trust is built over time, with actions and words. As a consultant, I had the advantage of strong experience and the disadvantage of being unknown to those I was trying to influence and teach. My personal consulting style happily led to trust because I chose to listen and interview first, making sure of the facts and opinions. I found that no matter how much conversation we had during the sales cycle and contract negotiations, I still did not have all the information I needed. Consultants who walk in and tell everyone what they should be doing are often ineffectual because their advice is most likely not on target and even when it is, it isn't heard. No one trusts a braggart.
Building trust doesn't mean that everyone has to like you, or you them. We have to do hard things in IT Asset Management including refusing requests, reporting on missing equipment and getting the help desk to collect all of the date even though it takes more of their time.
Trusting you also doesn't mean that you are "fair" in every situation. Everyone has a different view as to what is fair and it is often impossible to convince all. With the nature of our work, we may in fact not be fair. We may deliver better equipment, more applications, and fancier phones based on criteria that the others may not know. However, the concept of fairness is broader than "everyone gets the same stuff." As IT Asset Managers, our personal goal is to treat others equitably when possible and to have objective criteria when making choices. For instance, a common job responsibility for an IT Asset Manager is to treat vendors in a standard manner where they are accountable to policies and commitments, evaluated according to the same criteria, and where both sides are accountable to agreements.
Also, building trust does not rely on complete disclosure. In the IT Asset Management role, we are sometimes aware of information that we are not supposed to share. Examples include:
Contractual language to external sources
Strategic plans prior to announcement
Reduction in staff
Outsourcing
Confidential initiatives
Legal matters under investigation
When information cannot be disclosed, a common mistake is to attempt to disguise the missing answer with long comments without answering the question. Another technique is to use misdirection to divert attention from the lack of answer. These techniques do work some of the time, but even when you think these approaches work, trust is eroded. Instead of using these techniques, a better answer is to prepare an answer in advance, working with the executive that has confided in you. As a manager during a Reduction in Force (RIF), Human Resources told me exactly what I was allowed to say and what I could not say. While HR had legal issues in mind, I found that the script did anticipate well what the individuals wanted to know. While the answers might not have given all the details that the individual wanted to know, it did provide an honest answer. Some of those colleagues remain in my network to this day.
Strategies for building trust during communications are numerous. Here are a few examples:
Listen openly, and don't ask the question if you cannot act on the answer
Make concrete statements and get to the point
If you don't know, present carefully and avoid round about responses where you never get back to the point
Stick to good habits like develop agendas, identify style and purpose for communication, inspire feedback and suggestions
Show your spirit for doing the right thing, for the people you work with and for the organization
Obviously, if departments are cooperating, vendors delivering to their agreements, software reviews going reasonably well, you have the foundation already built for trust relationships. Perhaps coworkers describe your communications as sincere or honest. Those hiring or promoting IT Asset Managers are looking for that type of person for IT Asset Management roles, along with a strong emotional equilibrium.
Final Words on Effective Communication
Receiving and acting on what has been communicated is a personal choice. The lessons in this article provide recipients with reasons to accept your information, or at least to have no roadblocks to understanding the message. The ripple effects of positive changes are increased by paying close attention to how you communicate. Each of these techniques helps you to have immediate recognition from the audience and be more likely to deliver value that enhances impact.
No article on communication effectiveness is complete without mentioning enhancing your visibility within the organization. An executive title is not the only way to be recognized or perceived as a source of valuable information. In a recent IAITAM User Group meeting (IMUG), Yin Chang, President of Phoenix Marketing Communications presented on how to become your own brand. While there are personal reasons for paying attention to branding, she also pointed out that by making yourself memorable, your message is more likely to be received and digested.
The one word that ties all of these techniques together is value. If you convey value to the person or value to the organization, then the door is open for the communication to be heard. The techniques presented in this article help you share what you know, clarifying that value and creating the ripple of change.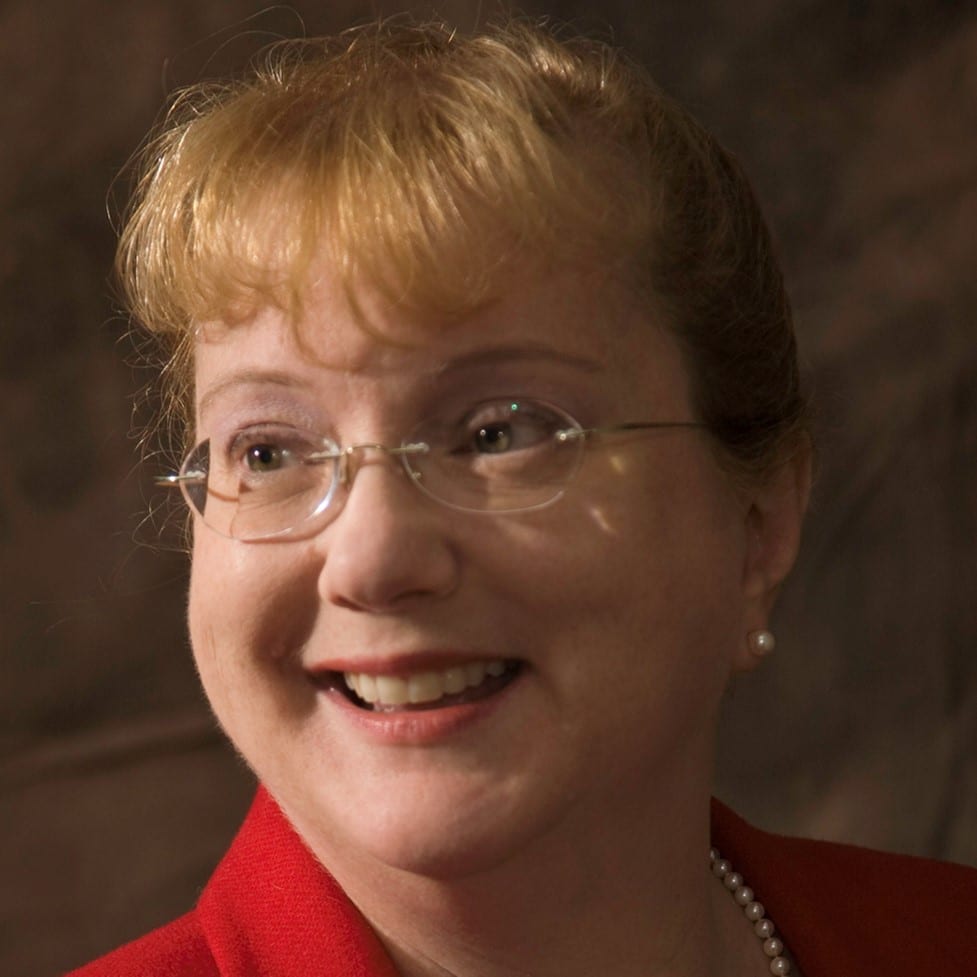 Jenny Schuchert is the Content Director for IAITAM