The "Stroll" to Mobile Asset Management – Planning Next Steps Based on Experience
In The Beginning
Look back to 1600, when William Gilbert coined terms such as "electricity," "electric force," "magnetic pole" and "electric attraction," for the beginning of our odyssey with technology. Scientific pioneers like William Gilbert, Otto von Guericke, Robert Boyle, and Benjamin Franklin essentially laid the ground work for what becomes IT asset management although not intentionally. Although visionaries, could they have predicted the technology of today?
Time Marches On
Not too many years ago, people arrived at work and had to go to their assigned work stations before executing their assignments. While IT asset management has never been easy, this tethered environment seems simple today. However, with the introduction of the laptop computer, we had the first instances of a self-contained mobile workstation. Mobility was a great advance in business productivity, but IT asset management scrambled to update processes including dealing with the increased risk to information and physical security.
Changes Necessary to Embrace Change
New policies and procedures provided the first framework for mobile workstations and productivity again increased. However, the overwhelming popularity of laptops exacerbated the need for mobile security. Whenever a laptop was physically beyond the locked doors of the office, there was more opportunity for loss through theft and user negligence. For instance, according to WMBF News in Myrtle Beach, SC, there are 12,000 laptops lost in airports every week. That is an astonishing 624,000 laptops lost in airports every year! There doesn't seem to be data about the number of laptops lost in cabs and hotels over the years but that number must rival the airport numbers.
Electronic Evolution Continues and Finds a Niche
Laptops were the springboard for the next generation of mobile computing devices whose ubiquity is the most consistent trait between all of the models and operating systems. Although business was the early adopter of Personal Data assistants (PDAs) and Blackberries, consumer-driven devices soon dominated the field. The infiltration of consumer devices into the workplace was publicly recognized by Intel in 2009. Intel classified Bring Your Own Device (BYOD) as an increasing employee demand with functionality beyond email anywhere. The BYOD term did not take center stage until early 2011 when IT services provider Unisys and software vendors VMware and Citrix Systems started to publish on this emergent trend.
The Floodgates Are Open
Smartphone and BYOD-related software and services for the organization are commonplace just two years later. In a consumer turnabout, I just read an ad for mobile device management service for parents of teenagers!
In a recent article, the Cisco organization stated that mobile data is expected to grow by 11 times in the next four years, reaching 18 exabytes per month by 2018. Considering an exabyte is one billion gigabytes big data is getting bigger.
Cisco also anticipates that mobile data traffic is expected to grow by 61 percent annually into 2018, with the extra traffic from just one year; 2017, expected to be triple that of the entire mobile Internet of 2013. Cisco predicts that the number of mobile users will reach nearly 5 billion by 2018 (up from 4.1 billion in 2013) and include more than 10 billion mobile-ready devices, including machine-to-machine connections (up from 7 billion in 2013).
Their research points to average global network speeds almost doubling from 1.4Mbps in 2013 to 2.5Mbps by 2018. Speeds will be higher in the U.S. where LTE often gives users more than 1Mbps for downloads. Furthermore, it is estimated that mobile video will account for 69 percent of all mobile data by 2018, up from about 53 percent in 2013.
More than Style: Mobile Wearables
Since technology is always transforming, one trend is not completely assimilated before the next one begins. Consider the imaginative wearable equipment and the potential uses that have made news in 2013.
Cisco estimates that there will be significant wireless network impact by 2018 from wearable devices such as smartwatches and smart glasses. Smartphones, laptops, and tablets will comprise about 94 percent of mobile traffic, while M2M traffic from wearables and other sources such as cars, in-home thermostats, and more will comprise nearly 5 percent by 2018.
Because of the anticipated growth of wearable devices, Cisco added wearables to its annual study of mobile traffic for the first time. Data indicates there were 21.7 million wearable devices in use globally in 2013, a number expected to reach 176.9 million by 2018.
Some feel that wearable tech is the next generation of mobile computing, although it is sometimes difficult to pick out the trends that will become mainstream from those that burn out quickly. However, there is no doubt that mobility is in the workplace permanently. If IT asset management is not taking a lead role in managing mobile devices, more mistakes will be made during adoption, ranging from attempting to shoe-horn mobile processes into the existing policies and processes to allowing a vendor to lead the choices blindly. The issues are complicated. Consider how much real-time location information is being shared wirelessly as one question of many. What proactive steps should an ITAM program take to secure the data on those devices and in the cloud? Is data self-destruction feasible or legal on an employee-owned device?
Keeping Up with Mobility
How can global enterprises stay caught up with this wave of technological advancement with the least amount of risk to the organization? The answer is to continue to re-imagine the management of IT assets through questioning everything and developing innovative implementations. IT Asset Managers need a broad spectrum of skills that are currently built on experience and certification training offered by the International Association of IT Asset Managers, Inc. For mobility, the next step is training specific to the new technology to clarify what questions to ask and how to adapt current practices without starting from scratch.
Understanding the necessity for mobile device and BYOD training, IAITAM, Inc. developed the Certified Mobile Asset Manager (CMAM) course of instruction and certification. The program was developed to help transition the professional's perspective to managing assets no longer tethered to a workstation or network. IT Asset Managers managing mobile devices have to change their expectations on the characteristics of assets and consider devices that may not be acquired or owned by the organization.
As with any burgeoning technology, the mobile marketplace is fragmented and competitive, leading to a lack of standards, reliable identification methods or consistent security features. This course and certification offers immediate credibility in this chaotic environment by preparing the ITAM professional to assess the new technology and implement processes that balance the benefits of the mobile technology against the risks to the organization. The CMAM course defines mobile asset types, develops internal standards and explains the impact of legislation (in the US and globally). Attendees are taught how to generate employee understanding and management buy-in and support. They learn to ask the hard questions about security considerations and policy language. The CMAM instruction and materials highlight the importance of a planned and executed Mobility Asset Management program.
The CMAM course of instruction, as with all of IAITAM's courses, educates on effective IT asset management best practices, the use of automation, the value of centralization and the focus on achievable goals such as a higher return on investment (ROI), compliance risk mitigation and increased overall productivity. The attendee learns how to achieve a proactive stance even with constant change.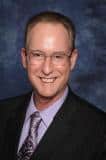 Dan Ingouf is the Content Development Specialist for IAITAM.