The Value of ITAM in a Lean Organization
With a struggling economy, organizations remain focused on increasing production and value while reducing the overall cost of business. Models such as Six Sigma and lean business models have been widely adopted to streamline organizational processes. If the measures are successful, this concentration can lead to a budgetary surplus that can be utilized elsewhere within the organization or not spent at all. If the lean engagements are unsuccessful, organizational efficiency may stagnate or drop; and be hindered by a lack of appropriate resources. Since everyone within the organization is a customer for ITAM, IT Asset Management should have a role in determining whether IT choices create more harm than good within the environment. For instance, an unsuccessful software reduction can lead to compliance audits and licensing issues if not managed in the appropriate manner and backed by the appropriate processes.
First, it is imperative that the ITAM program not be dismantled during the application of the lean model. IT Asset Management processes reduce the risks that interfere with lean budgetary controls. Reasons to continue the ITAM program can be found in the organization's goals for ITAM and in ITAM measurements such as budget saved, documented risk prevention, etc. Lean organizations are also striving to maintain functionality while reducing the budget. The reality is that if the ITAM program loses support but still attempts to maintain existing functionality, the IT asset portfolio stagnates or loses strategic and tactical direction. This loss snowballs into failure for many lean budget-reducing actions.
Growth and an increase in ITAM is actually a wise investment when living lean. As the ITAM program matures, and program growth begins to show success in areas such as redeploying licenses or devices, leases returned on time, etc., the budgetary savings can be funneled to other business units to support or increase their functionality. ITAM can be an ongoing source of rationalized investments and executives should be turning to ITAM to participate in budget and investment optimization as the program matures and defined deliverables are achieved.
An additional danger from a reduced investment in ITAM is the potential to create a complex and unmanageable environment for future technological development. Technological innovation is a tool for not only surviving an economic downturn but flourishing and and maintaining your competitive edge. Investing in technology by itself without business processes and data to make informed decisions is an expensive gamble. The media has plenty of examples of colossal failures involving what was deemed the next "greatest and latest" technological advancement or "silver bullet." ITAM can help prevent some of the those problems before they land on your doorstep such as identifying secondary impacts (software costs associated with hardware changes), considering the entire lifecycle before purchase (ex: termination and exit strategy during acquisition) and providing the bridge between technologists, support staff, legal, end-user business units and all impacted parties which are necessary pieces to a successful ITAM program.
While working with the cross-discipline team to determine the best strategic investment opportunities, IT Asset Managers have the difficult task of balancing the interests of business units while supporting the long term ITAM program roadmap/goals. Advice frequently presented by IAITAM that continues to deliver ongoing value is noted in the list below and all occur during the IT acquisition process:
Get involved in technology innovation: the latest and greatest is not always the best. Maintain focus on the needs of the organization and the best ways to fill them
Continue to harvest low-hanging fruit: the bottom line is what most executives focus on and minor successes can fuel reputation and influence, especially if there are quick results and wins
Prioritize cross-department goals: like any area in the organization, ITAM can be overwhelmed by demands and resort to self-preservation. For ITAM, this instinctive move is deadly. ITAM's value comes from assisting other business units, some directly such as finance or helpdesk, and others indirectly such as sales or development in making smart decisions in their IT investments
Continuing to invest and even enhancing ITAM pays dividends that can be measured and documented at intervals throughout an asset's lifecycle. Through business processes for the management of expensive and essential IT assets, ITAM helps a lean business model continue to grow. Stagnation leads to a loss of the organization's competitive edge, irrelevant to their business model or industry. Through the lean business model, growth can be achieved with the strategic investment of budgetary savings. With ITAM to preserve the investment in IT and reduce the risk from technology innovation, ITAM can create opportunities for added value and efficiency even during the leanest of times.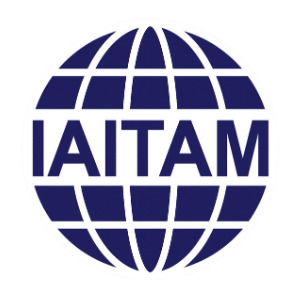 The International Association of IT Asset Managers (IAITAM) is the largest organization providing education, certification and thought leadership to the management of IT as a business. IT Asset Management is the management of hardware, software, mobile and other technology to maximize the value to the organization.