Transform your IT Asset Disposition
While the IT Asset Disposition (ITAD) market may be relatively new, the pain points for businesses in this industry follow the same predictable path as many emerging industries have in the past. As with anything new, the development and scaling stage of this industry can be difficult to navigate. The ITAD industry is unique in many ways and the complexities of this industry call for a business management system that has the capabilities necessary to support the unique requirements of ITAD players and their enterprise clients.
When starting out, most companies solve problems in the quickest, cheapest ways possible: spreadsheets, Access databases, and the like. As the business grows and new needs arise, new processes or solutions are added in an attempt to fill the gaps —using multiple standalone business applications for varying departmental functions, e.g. accounting, warehouse management, sales orders, etc. These disparate systems create operational inefficiencies and loss of data integrity that can be detrimental to the bottom line, damage the customer experience, and impede the company's ability to reach its full potential.
Enterprise clients contracting with ITAD vendors to retire IT gear are depending on the vendor to protect their brand, secure and sanitize any data, eliminate all environmental liability, and recover residual value (if there is any). To do this properly, the ITAD vendor must be able to track each item from the point of receipt through every step in the process, ultimately providing a thorough report to demonstrate completion as well as an audit trail. With disparate standalone systems, many ITAD vendors struggle with data integrity and reconciliation of the process information – frequently "losing" client equipment and covering for it with back-office manual reporting. This loss of tracking, poor transparency and missteps in integrity create liability for the enterprise client.
Fortunately, integrated solutions designed with the complex processes that are unique to the ITAD industry do exist. These ERP systems can provide unprecedented continuity between financials, operations, and sales. While transitioning to a new business management system may sound painful or overwhelming, the benefits your organization will gain far outweigh cost and inconvenience of making this change. And you will establish a competitive advantage as clients dig deeper into auditing your systems. Below, we explore the three benefits in more detail.
Platform Stability and Resiliency
One of the top complaints by ITAD organizations that operate on spreadsheets, databases, or some combination of solutions is the lack of platform stability. As standalone applications being used as intended, spreadsheets and database programs do have value. Problems for the ITAD organizations arise because these spreadsheets and databases rapidly grow in size and complexity and will quickly outpace the capacity and intended functionality of these applications. Sooner than later, these systems become overworked and taxed beyond their capabilities and end up freezing, crashing, or producing a variety of unpredictable behaviors. Consequences of operating your business on these unstable platforms can be devastating – wasted time and resources, lost and inaccurate data, and a growing mistrust of your system are just a few of the problems that will arise.
The good news is that platform stability is achieved by transitioning to an integrated business management system designed with the unique needs of the ITAD industry in mind. An integrated business platform will provide stability that will allow you to focus on confidently making business decisions based on solid data rather than spending your time managing and maintaining multiple systems and solutions.
Integrity of Transactional Data
Another drawback to running your ITAD business on spreadsheets, databases or some combination of these types of tools is the issue of transactional data integrity. The nature of any technology-based business requires functionality that disparate systems simply cannot support, for example associating a pick-up order with client location, an asset with a client order, a wipe or testing record with an asset, an operator performing erasure with the time and asset being erased, and ultimately the proper recycling/destruction or resale of each asset. Having multiple sources of data tracking not only requires operators and supervisors to engage in a continuous loop of cross-checking activities but also makes keeping data updated and accurate somewhat of a nightmare. Data is fragmented and scattered across systems and spreadsheets, often out-of-date, error-prone and hard to maintain. Efforts to tie together multiple sources of data can be time consuming and incomplete. Executives are creating reports based on information coming from multiple sources and often find themselves questioning search results and report data.
An integrated business management system based on a single source of truth allows ITAD businesses to stop wasting time on data investigation and verification. This makes the quest for data visibility an effortless task in your workday rather than the daily battle laden with frustration. Moving to an integrated business management system allows business managers to enjoy a real-time view of your business transactions with unified data management, maintenance, and reporting. This also enables them to extend the transparency to their enterprise clients through secure portals for viewing and downloading real-time status of their assets in process.
Certification and Compliance Tracking
One of the unique challenges of the ITAD industry is the need for recycling and data security certification and environmental protection compliance tracking. Multiple organizations provide oversight and certification to businesses in the ITAD industry and each of these organizations has their own set of regulations and compliance verification systems. In addition, many enterprise clients perform their own audits to ensure compliance with contractual requirements and appropriate transparency, security, and environmental practices. Providing the documentation necessary to maintain the multiple certifications required in this industry and even simply tracking the steps in the certification process can be a time-consuming process when you are gathering supporting data and documentation from multiple sources. The integrity of your business relies on the accuracy of your data and reporting systems. End of life devices have many sensitive data privacy requirements as well as environmental regulations when considering the refurbishment, redistribution, destruction, or disposal of these items.
Running your business on an integrated system will allow you to have confidence in your data security processes. With an integrated business solution, you no longer have to worry about the data privacy missteps that arise from operating on disparate, unstable platforms which result in breakdowns in process control and misplaced items. A properly designed integrated business solution will also make the process for providing documentation to certification organizations for standards such as R2, E-Stewards, ISO, and RIOS much more efficient. The time consuming and error-prone process of certification and compliance tracking will be much easier to tackle with an integrated platform.
As ITAD organizations struggle to keep up with rapid growth, the importance of a stable, accurate, and easy to use business management system has never been more apparent. Bottlenecks and productivity issues caused by multiple solutions can be avoided with an integrated solution. System integrity is paramount to business success, and a cloud-based ERP development platform empowers flexibility for future growth and changing client needs without sacrificing stability or transparency. Integrated business management systems are transforming ITAD companies and enabling them to overcome growing pains that previously were holding them back from taking their business to the next level.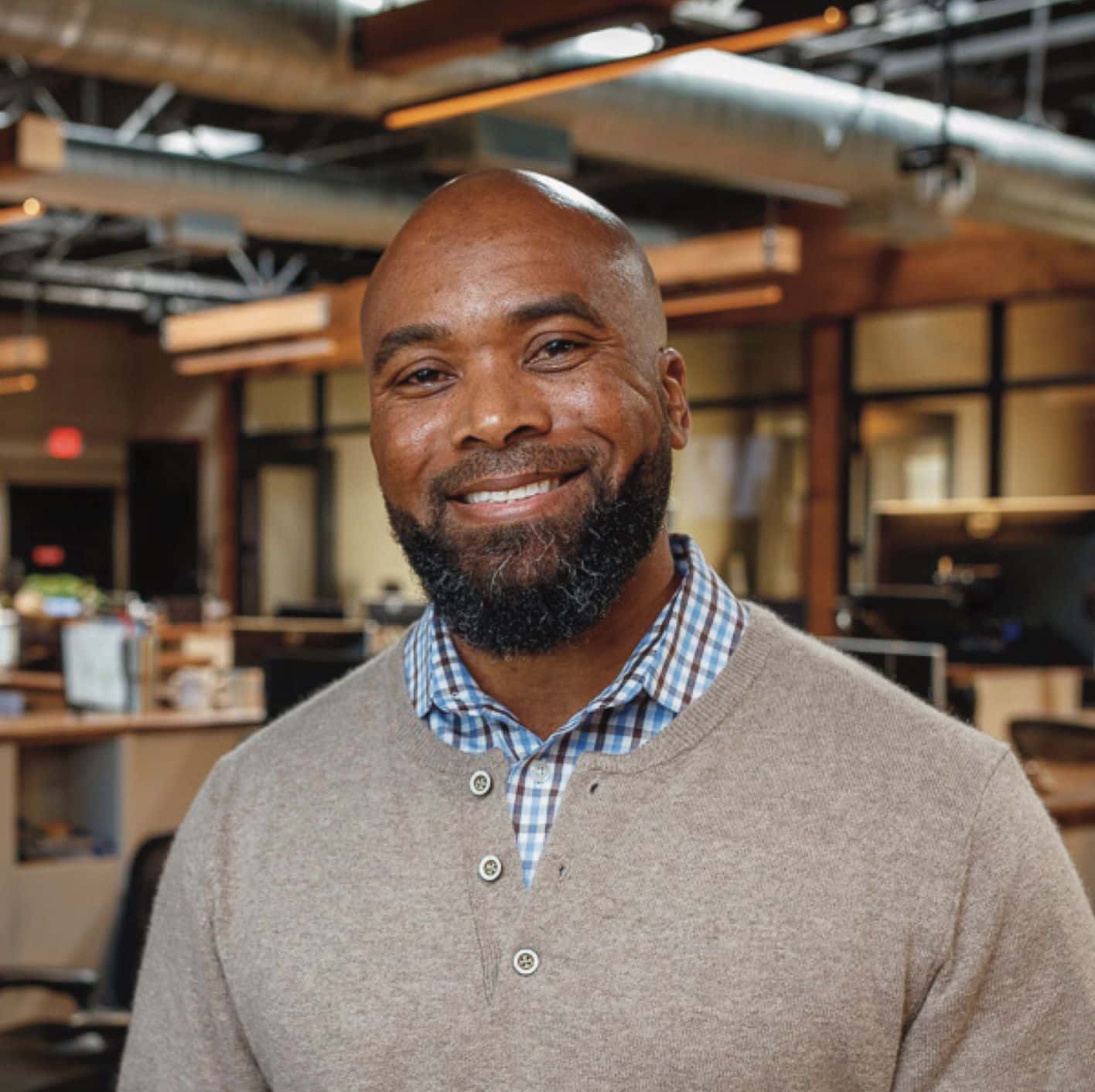 Cedric Carter is the Managing Director of The Vested Group