Turning IT Asset Disposition into Donation – Choices that Work
When faced with excess or outdated equipment, many IT organizations consider donating the assets to charity. While non-profit organizations are always in need of donations, the slow economy has led to reduced contribution income. In addition to providing a service and building good will in a community, donating equipment can be a cost-effective way to recycle IT assets.
Many corporations have already established community giving programs, which are separate from IT or any other department. Often, an employee who has a favorite charity will spearhead a request to donate used equipment. These requests can range from a local school or non-profit to international programs designed to provide computers to kids in impoverished countries. No matter which cause a company chooses to support, donating used equipment is a worthy endeavor. However, not all charities are created equally—while some may be able to effectively process used electronic equipment, many will not. For IT Asset Managers, special consideration must be taken before equipment can be donated.
There is a widespread perception that donating IT equipment is easy. IT Asset Managers know that just handing off equipment that the company no longer needs is not that simple. There are auditing, financial, compliance, and data security issues that need to be addressed before assets can leave a company's possession. Preparing equipment for removal can be an unfamiliar process, which can further drain resources from an IT department.
If the equipment must be sorted—for instance, some equipment is getting donated, and some is going through the regular disposition channel–that takes time and often more space inside a facility. Company asset tags must be removed, data drives sanitized, and software licenses properly transferred or removed. Further, the materials may need to be organized, packed, and shipped.
Many well-intentioned donors don't really think through the donation from the point of view of the charity. Some questions to consider:
Is the equipment you are donating an exact match to the equipment they need and can support? Most non-profits have very limited (if any) IT staff; supporting multiple platforms complicates their work.
What happens when the organization is ready to dispose of the equipment? ITAD is not free or simple. Have you accounted for the disposition with your donation?
Is the timing of your donation in synch with their plans and capability to bring it on board?
Despite these concerns, IT can effectively support donations, either through corporate giving programs or directly through the department. Both methods can be easy for an asset manager and optimally beneficial to the receiving organization.
Turn Your Disposition into Cash for a Charity
If your asset disposition program includes remarketing, some or all of the proceeds can be redirected into a donation to a designated charity. For many IT departments, the proceeds from remarketing represent only a very small portion of the overall IT budget. In some large corporations, that return doesn't even go back into the specific IT Asset Management budget, but rather into a more general fund.
With a resale credit-to-cash donation program, all proceeds go to the charity. The IT department can then claim the donation, usually earning the company a tax credit. These programs are generally very attractive to charities, as they are a continuing source of cash. Further, donating resale proceeds (instead of physical equipment) allows a charitable organization to use a company's donation where it is most needed—a charity may have enough computers but lack funds for adequate staffing, for instance. What may be a small amount of money to an IT budget could be a significant income boost to a non-profit.
Address the Digital Divide
With individuals and businesses integrating computers into almost every facet of life, access to a computer (and the Internet) is becoming necessary for nearly everyone. The gap between those with access and those without is growing rapidly. Addressing this "digital divide" is of interest to all businesses, and in particular IT and technology organizations. There are a number of programs that provide free or low-cost computers and Internet access to low-income families. Partnering with a full service ITAD provider who provides equipment to these programs is the best way to engage. These programs need equipment that meets certain specifications, in addition to any logistics and warranty requirements they may have. The right ITAD partner can help ensure these programs receive asset donations appropriate for their needs.
Transfer of Equipment Still Can Work
If contributing resale proceeds is not feasible, it is still possible to donate physical assets directly. Asset managers can consider programs where equipment can be converted to meet a charity's specific uses. For example, an IT department has mostly desktop PCs for disposition, but the selected charity is only seeking laptops and LCDs. If your ITAD vendor supports this type of program, the value of those desktops can be converted into providing that required equipment.
The value of your IT assets at disposition can be much greater than just the dollar value you get from a remarketing program. By partnering with the right ITAD vendor and considering the needs of charities, an IT organization can efficiently manage asset inventory while making a true difference for those in need.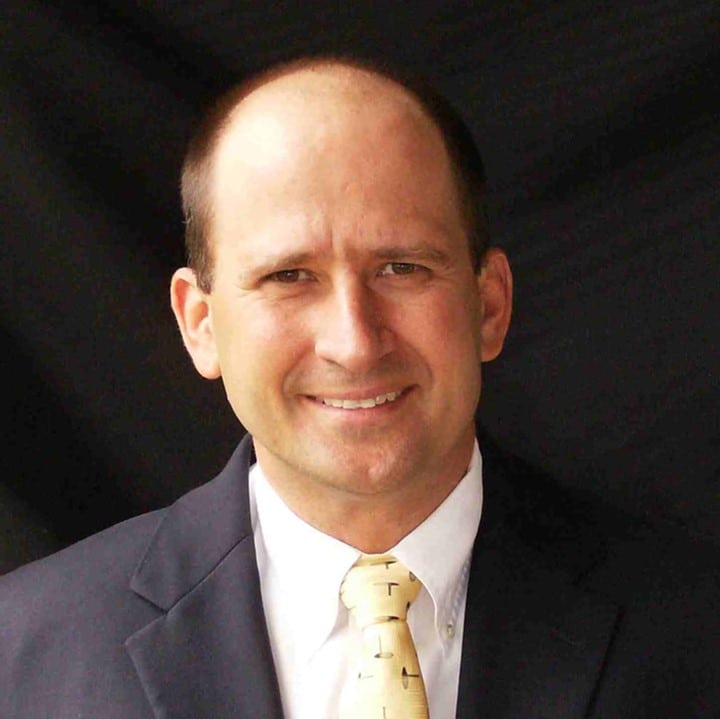 Dag Adamson was the founder and President of LifeSpan, one of the first national ITAD services companies with locations across the US with R2 e-stewards, AAA NAID, ISO, OHSAS certifications. He is presently consulting to Fortune 500 companies in order to assist them in building next generation, secure, data destruction programs.