Turning Up the Heat on E-Waste
Cleaning up the planet is a big job and unfortunately, electronic waste (including organizational IT equipment) is a major contributor to the problem.  Although the exact amount of illegal e-waste is unknown, the United Nations Environmental Programme (UNEP) suggests that 60 – 90% of e-waste is being illegally traded or dumped, costing countries as much as $18.8 billion.   UN Under-Secretary-General and Executive Director of UNEP, Achim Steiner said: "We are witnessing an unprecedented amount of electronic waste rolling out over the world. Not only does it account for a large portion of the world's non-recycled 'waste mountain,' but it also poses a growing threat to human health and the environment, due to the hazardous elements it contains."
Despite this dark news there have been improvements in infrastructure across the globe that help encourage if not enforce proper handling of harmful waste including e-waste.  For instance, laws that support proper recycling, transport, disposal and worker health and safety have been developed and implemented in many countries.  The waste industry includes a strong set of vendors focused on e-waste including organization-facing IT Asset Disposition (ITAD) vendors.  These ITAD vendors, serious about creating legal and eco-friendly pathways for old IT equipment, have voluntarily complied with standards with certifications and auditing processes (like the R2 Standard) that encourage reuse, recycling and proper disposal.
Characteristics of the Solution
There is no denying that solving the e-waste problem remains an enormous problem and that progress is slow despite the criticality.  The best scenario for encouraging eco-friendly handling is when there is money to be made from reuse of older equipment and parts and, when that is not possible, proper recycling.  This result depends on consumer demand for older equipment and on the fluctuating prices for the materials retrieved by the recycling process.  The dip in business caused by downward fluctuations in prices can be tempered to some extent by governments creating laws that build demand for services and that also provide the infrastructure for enforcement.
Enforcement is essential because if it is cheaper and easier to dispose of waste in a harmful way (such as dropping it in a lake or landfill), some bad vendors (many according to UNEP) will take the money and run.   Since waste management including e-waste is a global business with transportation between countries, finding and stopping those using international transport to hide dumping is particularly problematic.     Dumping in other countries, specifically the developing countries that are frequent targets of this illegal behavior, is the source of international controversy.
Some countries and groups advocate stopping the transport between countries, which has the ill-effect of halting the increased reuse and recycling that global movement provides in addition to the dumping.  Other authorities seek to preserve international business so that the best results are achieved with those materials.  Instead, these industry figures call for enforcement to be strengthened.  Between these two opposite poles, governments try to figure out how to define e-waste, what can and should be legitimately moved and at the same time how best to uncover and stop dumping.
This difficult situation is why an international treaty has had a major role in shaping the definitions, services and standards for the e-scrap industry.   The history of the international treaty known as the Basel Convention, or more completely, the Basel Convention on the Control of Transboundary Movements of Hazardous Wastes and Their Disposal, captures the scope and difficulty of the e-waste issue.  A brief explanation of the past is helpful to understanding the current controversies.
Basel Convention
The Basel Convention began as a response from the UNEP to the much-publicized discovery of dumps of imported toxic wastes in developing countries in the 1980s.  Certain countries had been targeted for dumping by industrialized countries because they did not have the laws or enforcement infrastructure in place. So, even though the majority of international waste transportation was done between industrialized nations, the discussions at the diplomatic conference had a strong "North vs. South" political theme.  Representatives from developing countries banded together with environmental groups and pushed for the worldwide halt to the transportation of hazardous wastes between states, better described as transboundary movement.    Developed countries supported controlled waste traffic to leave open the recycling possibilities especially between industrialized states.  Tensions ran high and the agreement only reached the point of ratification and signatures through a compromise that mandated revisiting the issue on a regular basis through the Conference of the Parties (COP).  Although many countries signed the agreement and have continued to do so since 1989, others have abstained such as the United States.
The Basel Convention included identification of hazardous materials in waste (not just e-waste) and requirements for an environmentally sound solution.  It relies on prior informed consent to regulate this international trade.  The agreement also provides for educational support for developing countries.  Over time, numerous non-binding policy statements have been developed to use as guidance.
However, the differing points of view continued to plague discussions and actions.  A subsequent amendment (the Ban Amendment) to the Basel Convention halting international transport of hazardous waste from specific countries was approved by the COP but has never been put into effect.  A protocol is in the same limbo.  The international situation makes it much easier to understand why there are two e-scrap industry standards (R2 and E-Stewards) as each represents different judgments on the proper actions.
E-Waste and Help from Basel
While the Basel Convention's mission to protect developing countries from toxic dumping continues, things are changing that make this singular focus insufficient for e-waste.  With the overwhelming growth of technology and the e-waste consequences, there is an alarming amount of informal, dangerous recycling happening in many of those developing countries (and elsewhere) even without dumping.  The work that the group convened as the Basel Convention has done to encourage and support laws to fund proper recycling and reuse have been very helpful to the growing e-waste issues.  Of particular note are the guidelines developed by the group to aid countries in creating those laws to fund and enforce.  These seem more on target with what is needed for e-waste.
Another influence impacting what is needed for e-waste is that it appears to be more difficult to draw the lines around who should be doing what by country.  For instance, inspired by the business opportunities created by demand from global companies, some developing countries now have state-of-the-art recycling facilities that could benefit from transboundary movement.
Recent Basel E-Waste Work
At the most recent COP in 2015, technical guidelines on the transboundary movements of electrical and electronic waste and used electrical and electronic equipment received only interim approval.  Under development since 2008, there was insufficient agreement to fully approve the guidelines.   The movement of equipment to be refurbished or repaired was part of the disagreement, even to the general point of whether this type of shipment should be included in the Basel Convention since many do not consider these shipments waste materials.  A resolution to this issue and others is expected prior to the next COP in 2017.
Conclusion
With the complexity of the issues, it is easy to see why organizational resources have remained poorly informed when making decisions about what questions to ask and choices to make when getting rid of old computing equipment.  Despite the lack of agreement on a single standard and certification process for ITAD vendors, I think we need to appreciate the hard work that has been done in a relatively short period of time to help qualify our vendor choices.  Definitely, requiring certification is a tremendous aid to reducing the risk of an environmental mess with costly consequences.  The increasing volume of devices entering the disposal/reuse/recycle phase is staggering and applying pressure to law-makers across the globe.  Organizations need to be proactive and do their best to increase the percentage of devices that are properly disposed including having the documentation to prove it.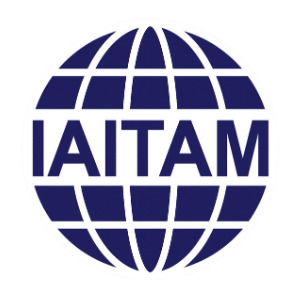 The International Association of IT Asset Managers (IAITAM) is the largest organization providing education, certification and thought leadership to the management of IT as a business. IT Asset Management is the management of hardware, software, mobile and other technology to maximize the value to the organization.