Use YOUR Tools to Increase Employee Engagement
Many of our corporate landscapes span across multiple countries, which means that our teams, our direct employees, can be located thousands of miles away. We are challenged to lead and coach across different time zones and different cultures. Although corporate strategies are moving towards more co-located teams, there will always be collaborations at a global level and value in cross-cultural mentoring. How can we build those trusted relationships, provide valuable coaching and maintain engaged Asset Management employees across our global teams?
As we all know, engaged employees generate higher business value. Whether that value is increased profits, speed to deliver or greater client satisfaction. There are many theories on employee engagement and each theory can stand on its own. My theory is that an engaged employee likes who they are working for and who they are working with, on a daily basis. This all starts with building trusting relationships through authentic leadership and coaching. We all have unique personalities and gifts to share with our teams. I love to laugh – I find humor in almost everything and I share my laughter on 99% of the conference calls and interactions I have during my work week. I also have a high 'chill factor' quality to my personality – which means I convey a relaxed problem-solving approach with my team. My colleagues and employees know who I am – I'm very transparent. I've learned that building relationships based on your authentic and unique personality is a winning combination to making people feel engaged in their work.
Once you've established a connection with your team, any constructive coaching you offer will be well received. For the past year, our Asset Management organization has been using ZOOM, a video conferencing tool. We started using Zoom once a week and now 75% of our meetings take place over Zoom. Being able to connect with someone 'face to face' whether they live in Germany or Mexico is a brilliant and valuable tool for global corporations. I love being able to talk through Asset management solutions, celebrate client successes or coach the team while being able to look at their facial expressions and read their body language. It's a much more powerful interaction than your standard conference call. Video conferencing coaching sessions are much more meaningful and they force you to be attentive by eliminating common multi-tasking distractions.
Make the time investment to give more of yourself to the people you work with and you and your company will reap the rewards with higher engaged and happier employees. Try using a video conferencing tool and watch everyone's spirits rise and productive outcomes appear right before your eyes. The most powerful tools that are available to us are the ones we carry inside of us.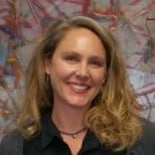 Tracy Ash is an Asset Management and AG T&T Leader for IBM