What is Data Center ITAM?
Why focus on the data center specifically when discussing IT Asset Management? Surely, most, if not all of the ITAM processes have specific nuances for the type of asset being managed. After all, servers are assets to be approved, acquired, tagged, tracked, reconfigured and disposed, just like other IT assets.
Those comments are true, and yet there is a level of complexity to the assets in the data center that deserves recognition. For instance, in the distributed environment, the IT Asset Manager meets power consumption goals by purchasing energy efficient devices. In the data center, the management of power only begins with the selection of power efficient devices. Data centers represent enormous power consumption, with some organizations tapping out the power available in a physical location requiring IT workload management with ITAM ramifications to both hardware and software. Another example of a concern unique to data centers is cooling: the costs, the types, the measurement of power consumption are all considerations during asset selection for the data center IT Asset Manager.
Managing the inventory in the data center has the familiar issues of missing hardware and different software configurations than expected. However, the hardware may include assets not managed outside of the data center such as racks and cooling systems. Asset tagging may be difficult to do because of space limitations or a lack of commitment to the need for asset tags. Added to those issues is the problem of accessing the assets. Physical access to the data center is limited and IT Asset Management personnel may not be viewed as requiring frequent access. IT personnel that are empowered to make changes in the data center's configuration to meet customer needs may not understand the need to manage the devices as assets as well as part of a service.
Issues for software management start with electronic discovery caused by the rapid rate of server configuration changes that make discovery reports unreliable. And, how well does the discovery tool work in the data center? Virtualization and cloud strategies can move software applications frequently. Are internal naming conventions and actions conducive to identifying servers where software is installed, virtually as well as physically? Is there a separate discovery tool for the data center environment and what does it discover? Even if there is a discovery tool, is it only discovering a subset of the servers because some do not permit that software on the devices?
Bottom line, the business management of data centers can be a distant, third goal behind technology performance and service delivery. When IT management does not understand the added value that IT Asset Management brings to the maximization of benefits while minimizing risk, evangelism is necessary. In the data centers where the goals include financial and legal management as well as risk reduction from software compliance, the data center assets may be managed by the central IT Asset Management team. In other cases, data center IT professionals are becoming certified as IT Asset Managers. Like many technologists who are now Asset Managers, these IT professionals are broadening their knowledge and roles to include the business aspects of managing the technology.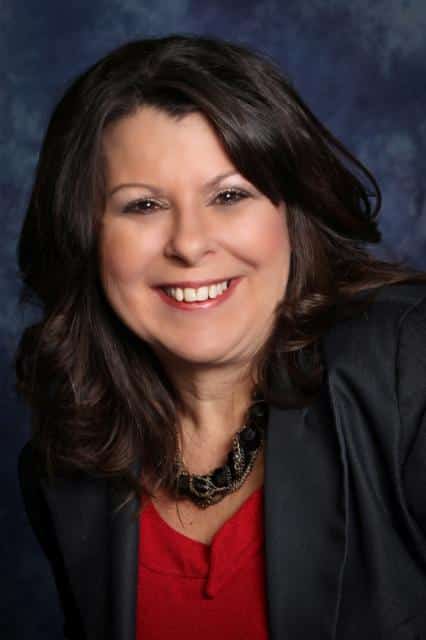 Before founding IAITAM, Barbara held key positions in both the financial and consulting sectors. Barbara has implemented and supervised asset tracking projects, discovery tool implementations and has been brought in as an industry expert to consult major savings and loans, universities, manufacturers and high tech industries throughout the United States. Barbara has also, successfully represented corporations in negotiations with compliance agencies for software violations. Barbara has implemented and designed disaster recovery programs for professional software testing and storage facilities including, but not limited to, off-site storage facilities, and has helped over 200 companies before forming IAITAM and successfully implemented improved software and hardware acquisition programs. As President and Co-founder of IAITAM, Barbara brings over a quarter century of industry knowledge and experience to the management of IAITAM, and provides key guidance and the entrepreneurial spirit to its staff and members.