What You Do Today Determines What happens Tomorrow
The title of this piece is a significant thought in the fast-moving world of Information Technology. In IT a day can be a long time, a month equivalent to a lifetime. With this in mind, it is sensible to maintain a constant vigil in what is happening around us especially where it can directly affect our business and often personal futures.
Looking backwards at what happened yesterday will only help you identify things that are outstanding and not relate to planning for what is about to come.
So, are you ready? Have you planned? What is going to shake your world?
If there were clear, complete answers to this life would be so much simpler. However, all is not lost, I may be able to help you. One of the things I do for HP (now HP Enterprise) is to look closely at the future than tell our staff, customers and corporate partners what is coming. So how do I do this? It is a mixture of factors but the answer is:
Listen to our customer base

CEO's; CIO's; experts;
Requests from the user base / discussion

Listen and question our experts – new technology & Innovation
Look at the wider market – competitors for example
Look for synergies and integrations
Bring the elements together and feed back to target audiences
Today we are in the "Transformation" period for IT – the movement from traditional IT to the 'New Style of IT' that I have been talking about for the last two years both at the IAITAM conferences and with my customers.
What is important?
Clearly all information is important regardless of where it comes from although there needs to be a review – separate fact from fiction, prioritise data and look at possible implications.
The truth is that almost anyone can set up a software business quickly, cheaply and easily but how many of these prove successful in the long term. The answer is not too many. The successful combatants are the ones who can show a significant shift / advancement in software or technology in relation to the advancement of business.
When such a company shows capability and profit (usually through winning globally known customers) the interest of leading global technology companies is raised – could this offer significant improvement to our existing portfolio? Will it make us money in the medium to long term?
Answers to the above are often fluid of course. Acquisitions show that the acquiring company concerned believes there is profit on the horizon that can be achieved.
What if we "do nothing?"
The companies today that choose to sit and wait are likely to fall behind the pack and become yesterday's news. There are many examples.
Doing nothing is not an option if you want to be ahead of the game, in the driving seat, a company customers are proud to be associated with.
Companies with long term household names have disappeared from the market mainly due to their lack of willingness to change, often over- confidence in their place, thinking that they are safe from the rigours experienced by other companies.
Success
Looking towards success, would we have believed twenty years ago that industry would come to rely upon leading technology companies such as HP (now HPE), Apple, Google and Microsoft?
Many such companies did not exist 25 years ago. So why has technology become so dominant in today's world?
The Domination of Information Technology
IT forms an essential element in the company eco-system regardless of the type of industry. It is part of the business, a tool that delivers key elements in relation to operations, security and communication. The data held is in fact growing in importance where as hardware and software are often taken for granted. Data analytics, sometimes referred to as "big data" is part of the change culture today but it is how we use the data in a smart manner that will help to differentiate winners from the "also rans".
What else is driving change?
Aside from data driven change we are seeing an acceleration in the pace of change fuelled by ever increasing demands on mobility and social media (now of course in everyday use by companies across the globe.
We see connectivity to the internet as an essential requirement to everyday life no matter where you happen to be. Indeed in a business context HP (now HPE) software is ensuring that applications built today are capable of mobile use – working from the premise that senior executives want to see the state of the business and managers want to be able to run IT from smart mobile technology.
Complexity is everywhere but new technologies are reducing risk by improving integration and simplifying the process.
The movement away from wired to wireless systems as well as cloud technologies is a key feature of this change.
From an asset management perspective challenges continue to exist. Whilst hardware costs continue to diminish software and applications are thriving. As we all know, finding things you cannot touch is always a challenge. On a positive note advancements in SAM discovery continues to improve and the use of RFID for hardware certainly improves asset management accuracy. Customers demand quite rightly expect automation, simplification and accuracy – all at an affordable price. Added to this hardware and SAM needs to be closely aligned to financial management. This includes the monitoring of asset lifecycle costs and cloud billing – an area often ignored.
Mobility & Security
We are experiencing a steady revolution in the movement towards smaller, smarter technology that enables remote working but how can security be maintained?
The first activity is to run security software on all new application code BEFORE release into the live environment. This will dramatically reduce the risk of vulnerabilities and threats occurring in the live environment. Finding faults early clearly reduces cost and potentially harmful downtime. HPE uses Fortify to manage this area of activity.
Secondly, there also needs to be security running in the live environment since many applications will be bought or downloaded and will need to be managed to avoid threats and vulnerabilities using HPE ArcSIght.
Boundary security is always important i.e. firewalls, but today it is widely recognised that this is no longer the greatest area of risk.
Security comes in various forms and the problems need to be managed quickly and efficiently to avoid major outages, damage to the company name and loss of faith from customers.
Managing risk in today's digital environment becomes even more critical.
Threats are growing exponentially, the bad guys are getting smarter: We live in a world of ever-more-complex security threats. They can be external or internal in nature or they can represent malicious or unintentional actions, but more and more they are a result of cybercriminals that have created an adversary market place that has become more specialized, more efficient and more lucrative.
The criminal marketplace has advanced beyond basic capabilities innovating and changing tactics every day. They are getting smarter and more collaborative and highly motivated to gain access to information for profit, politics & corporate espionage.
Regulatory pressures: Conflicting regulatory drivers, sovereignty challenges and industry specific issues mean there is no clear path for organizations to achieve regulatory success. Growing stakeholder demands, and increasing public scrutiny mean Security & Risk officers are grappling with ever more complex regulatory issues including compliance regulations, privacy rulings and data protection mandates. Organizations often fall foul of the regulators in the event of a breach, being hit with hefty fines as a result of non- compliance.
The Transformation of Enterprise IT is driving innovation and accelerating growth. Today, mobile & hybrid computing are representative of such shifts offering great value, but that create new risks, threats & vulnerabilities to our enterprise. Adopting the new style of IT has distributed our data everywhere creating new exposures and attack surfaces.
When we look at today's landscape, the IT market is at a point of inflection. CIOs can no longer solely focus on managing costs. They must become value creators and deliver real business outcomes to their customers.
Hewlett Packard Enterprise delivers those outcomes to our customers through the four Transformation Areas.
We believe all four are required, all four are linked and all four overlap.
This will be the most significant transformation our customers must execute to bridge from traditional IT to new world – turning ideas into business value.
Hewlett Packard Enterprise is uniquely positioned to help bring them all together and partner on this critical journey to the new style of business.
What can Asset Managers and Companies do to ensure they stay ahead of the changing environment?
1. Recognise the changes that are taking place and look at what needs to be done

Ensure there is an effective discovery tool in place as well as a very good asset management tool (repository for asset data)
End to end asset lifecycle processes that work
Build and maintain relationships with key personnel who can be worked with to support and improve the processes and gain help when wanting to invest in new tools i.e. Auditor; Management Accountant; Finance Director; Security Director; Legal Director;

Ensure security solutions are in place – pre-release and post release of applications into the live environment
Utilise software tagging ISO19770 where possible for SAM
Align cost of assets and management the financial side of asset management including cloud billing (know what you should be paying to cloud suppliers and chargeback options where appropriate)
Remain legally compliant – licence management and documentation
Digital & Cloud transformation
Manage Mobility – plan and implement a mobility process / tools
Utilise Big Data opportunities – fast data management – storage, archiving and retrieval
Maintain an awareness of business & IT change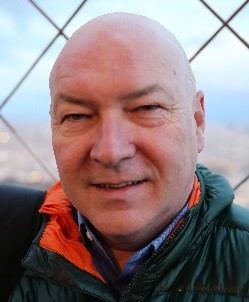 Roger Mallett is the Senior Architect HPE Software EMEA for Hewlett Packard Enterprise.