Why I became a certified e-Steward
My work in electronics recycling began before I had ever heard of Basel Action Network (BAN) or the e-Stewards idea. I worked as a director of a nonprofit recycling organization for 14 years before coming to work for e-Stewards as the Enterprise Director. Back then, we were just trying to do the best we could with very little knowledge, and, as I looked for answers, I became aware of BAN and the idea of e-Stewardship. We made the decision to research BAN's efforts and become part of the e-Steward's Pledge program.
Those early efforts gave way to the more formal certification programs. My organization and I chose to go with the e-Stewards certification rather than the R2 certification, and that was an easy choice for us. We wanted a true certification that our customers could be proud of. The reality is the two standards are very different.
I chose to be an e-Steward because that first certification covered all the "hot" topics. As an e-Steward, you must have control and knowledge of your downstream. You keep control of your own materials and those that your downstream handles through Mass Balance Accounting (MBA). Using good MBA procedures, an e-Steward can track and prove where every item processed ends up. There are no loopholes, no easy ways out in the e-Steward Standard.
An e-Steward certification is not a company "blanket" certification. A certified e-Steward must have every site within its company audited and approved. This is a huge difference between e-Stewards and R2 certifications: R2 allows a company-wide certification without every site being audited. The flaw in that system is clear, and one of the main reasons my company did not certify to R2. If a company operates several sites, but not all are required to be audited, there is nothing to stop the company from sending costly (and toxic) material to the unaudited site and then overseas or even to local landfills. This type of activity is NOT recycling.
The e-Stewards certification uses ISO 14001, an internationally recognized environmental management system, as the framework for proper eWaste management. The ISO system is also logical ¬¬– and just good business. At the heart of ISO 14001 is the concept of constant improvement. Who in business doesn't want to constantly improve?
Having the ISO Environmental Management System (EMS) in place allowed me to build a documented system that would help with business continuation issues. Every operational detail about the business was contained in the EMS Manual. I stressed its importance to my staff with the rather morbid example of, "What if I walk out the door and get hit by a bus?" If the EMS manual is up to date, the business can carry on. That is a critical tool for any business.
The EMS manual contains operational details on the downstream, procedures and protocols within the business, location of critical documents and a history of changes made within the operational side of the business. A review of the EMS allowed me to find areas we could improve upon. Improving operations usually led to improved performance and revenue. I found this tool to be worth the cost of certification.
Make no mistake, as much as I found the e-Steward Standard to be a valuable operational business tool, it does put environment first — and doing so puts customers first. E-Stewards don't send materials to landfills, nor do they ship intact, untested machines overseas as "commodities for resale." They are required to protect client data, as well as remove software from machines that are going into reuse programs. That gives businesses the ability to market trust to its customers.
The bottom line: e-Stewards are accountable. BAN's system is built to test and check performance in a number of ways. There are annual audits, but also performance verification audits. Performance verification audits are unannounced visits to e-Stewards facilities to check and review the work being done. The e-Trash Transparency Project is one more layer of protection for customers doing business with an e-Steward. Trackers are placed in units dropped around the country and then traced as they work their way through downstream vendors. This a great way to gather information on where our eWaste is going, and it does keep everybody accountable for their actions.
My last year in the field was my most rewarding because of a working relationship with an e-Steward Enterprise, City of Kansas City, Missouri. The e-Stewards Enterprise program allows corporations, organizations and local government to support the e-Stewards mission while working with certified e-Stewards recyclers/refurbishers to meet corporate sustainability and social responsibility goals. My company took in all of the retired IT from City of Kansas City, refurbished it and directed it into public housing. The program allowed us to aid children who need computers for school work, adults needing computers for job search and be part of a job training program. The amount of earned media we received was a massive boost to our company and our enterprise partner was viewed as a national leader in digital inclusion.
This was truly a win-win-win situation. My organization gained revenue, the e-Steward Enterprise accomplished its goals, our community members in need received tools to build a better life and we all earned media attention. The cornerstone of this program is the e-Stewards certification.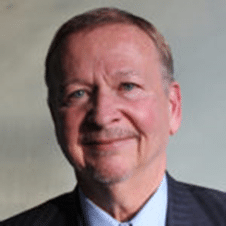 Bob Akers is the Enterprise Director for BAN/e-Stewards