Why is Software Sprawl Getting Worse? – Consider Meshing ITSM and ITAM Roles in Software
Is the lack of ITSM and ITAM alignment causing application sprawl? A recent CapGemini study of CIOs and IT decision makers concisely illustrated one impact this is having:
48% believe that their business has more applications than it needs (up from 34% over the previous three years)
Only 37% percent believe the majority of their applications are mission critical
70% believe at least a fifth of their company's applications share similar functionality and could be consolidated
The majority believe a fifth of those applications should be retired or replaced
These results show a very strong consensus amongst IT leaders: IT is spending too much money and time on too many applications, with too much overlap. And in the rapidly evolving application landscape, this impact is by no means limited to traditional on premise software. In Skyhigh's 2013 study on cloud service adoption, enterprise respondents used, on average, well over 500 cloud services. The largest number of services found in one organization was an eye-watering 1,769.
If we want to remain serious about understanding the business services our IT organizations are managing, overseeing and underpinning, surely we can't lose track of key assets like this?
How can IT possibly aim to control this sprawl, understand its impact, pinpoint its risks and remove its vulnerabilities, if there is no unified overseeing function? Who is tracking which users are entitled to which services? Who ensures that users are equipped with the right services, and who removes their access once they leave, to ensure both data security and cost control? Who can identify the impact on key services if an application is removed or consolidated?
It is a concern that answering these questions does not appear to be high on the agenda in ITSM discussions. We still see two separate threads in the conference ecosystem: ITSM conferences rarely address asset management. Asset management conferences talk about suppliers and infrastructure without putting them in the context of the services they underpin. My own role involves product management of an ITAM system which is part of an ITSM suite, so I attend both sets of conferences, see both parallel tracks, and experience nagging concerns in each case that the other side of the picture is overlooked.
In a welcome move, recent initiatives such as the "Pink Think Tank" are addressing the multi-sourced, multi-vendor evolution of IT service delivery in increased detail. But, there still does not appear to be a detailed focus on the actual assets and software being supplied by those vendors. That's a gap. Those vendors fill the IT environment with assets, from physical kit through software services to less tangible "assets" like critical people with vital knowledge. All those things cost money. They may have contractual associations. We may need to know, very quickly, who owns and supports them. And, if a supplier is replaced, we need to know what they might take with them.
IT Asset Management professionals are uniquely skilled and positioned to bring that rounded view of IT assets to the broader service organization. The ITAM function has good visibility of the corporate purchase cycle, but can also engage with IT request and change management processes to get visibility of what is happening in the asset ecosystem.
Traditional asset tracking methods like discovery of installed software will increasingly give an incomplete picture. Cloud services frequently leave no footprint on individual machines, and may be used by a single user across a range of devices. However, this does not change core principles of ITAM: we can still enable reduced spend through better re-use of existing capacity, and removal of unused licenses. This will need new tools and imaginative ways of gathering data, some of which will be critically dependent on close alignment with ITSM functions.
The harsh reality, as clearly shown by CapGemini's study, is that CIOs and leaders are asking questions about consolidation that will require a detailed, holistic understanding of what we are actually spending money on, and why it is there. Asset Managers should be asking themselves: if we don't make that happen, then who will?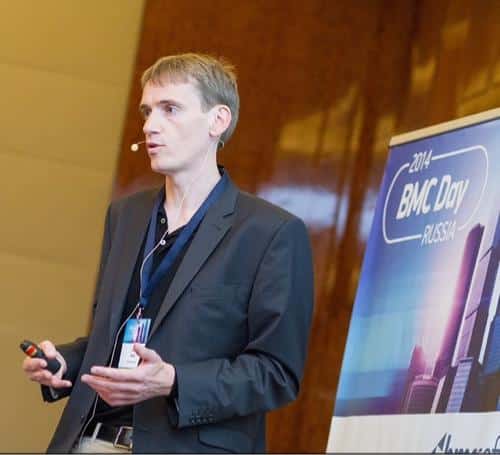 I am a member of the BMC Remedy product management team, and lead on several products including BMC Remedy Asset Management Other experience in ITAM industry: 18 years in ITSM, CMDB and ITAM. Many years working in the field on major projects at blue-chip clients. Speaking experience: IAITAM ACE (2012, Palm Springs), IBSMA SAM Summits, ServiceDesk and IT Support Show (14,15), Tomorrow's Future Today, and many other events.