With a Little Help from Your Friends: Build a Resilient ITAM Program with Managed Services
Even in the throes of the current business upheaval, it's not too late to call in reinforcements.
For ITAM professionals, that can mean partnering with a managed hardware services provider to help wrangle some of the asset management lifecycle. In turn, you can focus on firefighting in the near term and on ITAM strategy, innovation, and client service in the long term.
Accelerate digital transformation
In a research note published in late February, Gartner says IT infrastructure and operations leaders need to remove barriers to agility so they can pivot to the evolving needs of business. In particular, Gartner found that I&O leaders' goals and burning issues center around:
Efficiency
Digital business
Managed services is a quick way to achieve both. The right MSP will automate processes, reduce complexity and free up resources, all while ensuring reliable and up-to-date asset inventories, higher productivity and increased end-user and field technician satisfaction.
You can opt for managed services at any point in the hardware lifecycle, for multiple stages or the entire lifecycle. Sophisticated MSPs customize their services to fit the needs of each client.
Here's a closer look at the lifecycle and where you might benefit from a managed-services assist:
Getting the front-end right
Is getting hardware in and out of the enterprise in an efficient, accurate and compliant manner mission critical? It absolutely is. A real pain? It absolutely can be, taking your field techs and other IT staff away from resolving issues, essential operations and emerging ITAM priorities.
An MSP can step take over this core responsibility, bringing best-practices logistics processes, experienced field staff and state-of-the-art asset tracking solutions.  From procurement to deployment, your managed services provider can:
Receive IT assets from your OEM provider
Unbox, tag and enter hardware in ServiceNow or other database
Reconcile purchase orders in your asset tracking software
Securely warehouse the inventory
Image the assets for specific end users
Deploy the technology to the end users
Collect and manage displaced equipment
Managing the mid-cycle
This is the heart and soul of many ITAM operations and not all companies want to fully outsource these lifecycle stages. However, there is a role for an MSP to play here as well, including:
Assessment and optimization. An ITAM managed services partner will ensure you're getting the most from your IT asset management software and identify deficiencies if it's not meeting or scaling to your organization's requirements.
Digital transformation. MSPs can help companies transition from spreadsheets to an asset management app, digital processes and automation to reduce human error and ensure data accuracy. Asset management software offers tremendous ongoing control over the process and delivers real-time data accuracy, compliance and security.
A surprising number of companies still use manual processes for some or all of their asset tracking. Industry reports put the number as high as 40 percent.
MSPs can supply the manpower, knowhow and technology tools to create a more complete and accurate equipment inventory and/or match and reconcile physical assets against database records to meet compliance and financial control requirements.
Streamlining the end-of-life phase
The approach to retiring and disposing of assets, including remarketing and recycling, varies widely among organizations. But these procedures require regulatory and data privacy compliance, security and environmental hazards considerations. A qualified MSP is an expert resource.
Beyond managing the physical removal of assets, your ITAM managed services partner can provide a crucial last step in asset tracking – updating the record in real time. You can collect trend data on how certain models perform and information to help you determine which assets to deploy for longer or shorter periods and what value remains in the devices. All of this informs accounting and financial strategies, and of course, hardware decision making.
Working with a partner that can provide the technology and team needed to efficiently receive, deploy, track and dispose of IT assets can hold significant ROI for organizations, vital in the current environment.
In a recent Digital Insights article, McKinsey underscored the importance of integration with outsourcing providers. The firm noted that it's critical for CIOs to work with their providers not only to manage immediate issues but also to position their businesses well for the emerging medium- and long-term implications.
As you're updating your business continuity plans ahead of the next disruption or looking for support to accelerate digital transformation or other innovations, having a managed services partner for IT asset management could be a game-changer.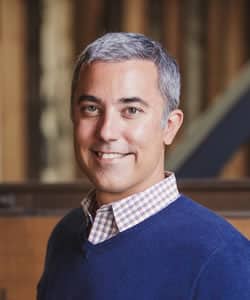 Tom Watson, IT technology expert and entrepreneur, is the founder and chief executive of AMI. Since 2003, Tom has grown AMI and its flagship application, AssetTrack, into the industry leader in hardware asset management. Tom previously worked as a software developer for several technology startups, including senior architect for Micropath's asset inventory software. At Micropath, he saw how hard it was for companies to keep track of hardware, which served as the impetus for AMI and AssetTrack. Tom graduated from the University of Washington. When he's not playing soccer, Tom writes songs, plays guitar and takes lead vocals for a Seattle band called Crown Hill.