You're a new SAM Manager. Now what?
Not too long ago I met a customer, Julie, in a mid-sized organization who recently had been tapped as her organization's newly-minted Software Asset Manager. Julie had a finance background and moved into the software asset management role from her company's Procurement department, but she didn't have an extensive background in software licensing.
Julie's first question to me was, "Where do I start?", as this was her first foray into the world of software asset management and much of her organization's asset-related data lived in a variety of spreadsheets or in databases on servers she couldn't yet access.
I encouraged Julie to focus on three key principles while ramping up in her new role:
Be "in the know"
Be connected, and
Achieve and maintain compliance, but wisely
Each of these principles involves multiple building blocks and steps, which we discussed in more detail.
Be "In the Know"
Being "in the know" as a software asset manager involves knowing a lot of information about your company's users, devices, software licenses and contracts, but it also requires knowing much of this information at the right time—knowing it before a licensing issue develops rather than reacting to it afterward.
So, what do you need to know as a new SAM manager?
Know what you have
You obviously need to know what software you have in inventory, but you also need to know what hardware you have, both on desktops and in datacenters, across the organization. In some companies, you may also need to know the same for your company's mobile devices as well. However, you also need to go a step further and know what subscription licenses you have for online services.
Know what you have rights to use
Software licenses come with basic rights, such as the right to install the software on a specified number of devices or downgrade to an earlier version, but once licenses are covered by maintenance contracts, the picture gets significantly more complex. Many software publishers include additional "product use rights" as part of the maintenance programs they offer. These rights may include version upgrade rights, edition upgrade or downgrade rights, license mobility rights, or virtualization rights. Focusing on just the licenses purchased, and not the associated product use rights, can lead to miscalculation of what you're fully entitled to use.
Know what you're actually using
Here, you need to find out which software applications are installed and, of those, which are actually being run. For some products, a license isn't considered "consumed" unless it's both installed AND an actively running instance. You also need to know how recently and how frequently your installed applications are being run (or accessed, in the case of online services). If software is sitting out there unused, it's better to "harvest" it and reclaim the licenses for use elsewhere in the organization, or at least discontinue maintenance coverage if it's software that is no longer needed anywhere.
Know your users
Most organizations have a few core user profiles and the software needed by each of these user profiles typically varies, not everyone needs everything. For example, a retail company may have three core profiles: a "Retail Site User" who typically shares a site kiosk for checking email, reporting time and absence, and accessing internal resources, a "Call Center User" who provides customer service from a workstation shared by three shifts of customer service staff, and a more general "Information Worker" profile that covers users who use a variety of software or online services via individually-issued corporate devices.
It's important to know what software or services each user profile needs, what they actually use, and what they're using the software to do. Using software for production versus non-production use (e.g., development or testing), or for commercial versus personal use, can have a major impact on licensing compliance. Knowing your user profiles can help you not only attain compliance but make wiser software budgeting and purchasing decisions over the long-term.
Be Connected
Also known as the "don't be an island" principle, being connected as a software asset manager means establishing relationships and working closely with multiple adjacent teams and functional managers whose work may impact software licensing.
Two of the most essential functions requiring close connections include:
IT Colleagues
Your IT colleagues will be key resources for several important software asset management activities, including selection and implementation of the discovery tool(s) and software asset management tool(s) you'll need in the SAM lifecycle to discover assets, import asset-related data, normalize software inventory, calculate compliance, and optimize software spending.
You'll also need to work closely with IT managers in your organization's software budgeting, license reclamation and hardware planning processes. The hardware planning process, particularly for datacenters, can have a major impact on software licensing requirements and spending when the software is licensed on a "per core" or "per processor" basis. So, although some hardware decisions appear cost effective on the surface for improving datacenter capacity or performance, it's important that SAM managers be involved to provide clear visibility into the associated software costs driven by those hardware decisions.
Finance and Procurement Colleagues
In most organizations, Finance and Procurement colleagues are the go-to resource for past contracts with software publishers and all software-related purchase orders and invoices. You'll also work closely with them as you prepare for vendor renewals, "true-up" negotiations, and compliance audits. They're also involved in corporate and/or departmental software budgeting processes on a recurring basis.
Staying connected to your Finance and Procurement colleagues will help you (and them) take a more proactive approach to software license compliance and optimization, so that you can avoid unpleasant surprised and collectively ensure the organization makes the best possible use of limited software budgets.
Achieve and Maintain Compliance, but Wisely
Finally, I encouraged Julie to achieve and maintain compliance, but wisely. By that, I mean that in software asset management, it's important to strike an appropriate balance between managing compliance and managing software spending wisely.
For example, a 100% focus on compliance can lead to overbuying of licenses that may not get fully utilized in order to mitigate the risk of dipping down into a non-compliant state. Conversely, a 100% focus on software spending may lead to insufficient licenses relative to actual usage across the organization, resulting in compliance penalties that offset any intended budgetary savings. The pendulum can swing too far in either direction.
A wiser approach is to identify compliance gaps AND under-utilized software in parallel, so that any under-utilized software can be reclaimed and used elsewhere in the organization before any new license purchases are made for a given product. Similarly, as noted earlier, it's wise to plan hardware purchases AND software/services purchases in parallel to ensure the hardware decisions don't lead to unanticipated software costs.
A Last Note
The learning curve as a new software asset manager can feel insurmountable at times. Many internal and external factors impact software license compliance and utilization, and they change frequently, but focusing on these three principles can help all new SAM managers climb that curve more quickly and stay focused on the elements that increase their odds of success.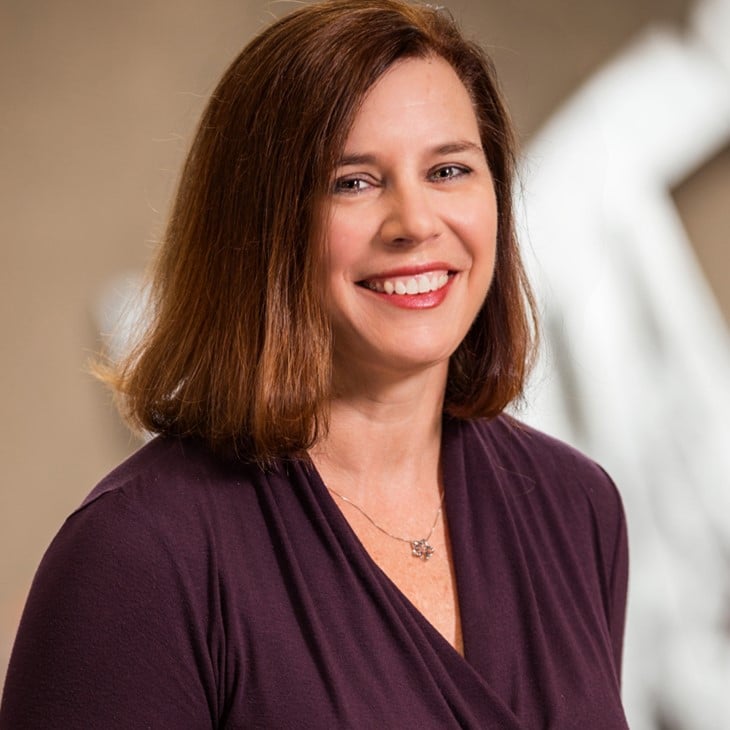 Kris Tibbetts is the Senior Product Manager for Cireson