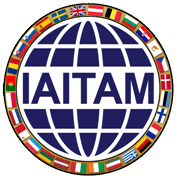 DUBLIN | 6-7 SEPT
IT Asset Management
is Smart Business Worldwide.
Purchase Tickets Now
Click the Button below to lock in your attendance for the FALL ACE in Dublin Ireland.
Purchase Tickets
The 2016 IAITAM Fall ACE is a 2-day conference where CIOs, COOs, CTOs, IT Asset Managers, IT Professionals, Finance Managers, Procurement Professionals, Compliance and Licensing Professionals and Legal Professionals come together to explore the latest in IT Asset Management and its affects on business operations and profitability.
View Event Page
Membership
Discover the advantages of IAITAM Membership. Our organization is the world's largest group of IT Asset Management professionals.
Membership Info
---
---
IAITAM CERTIFICATION
IAITAM courses are accepted around the globe as the industry benchmark for excellence in IT Asset Management education. An IAITAM Certification award shows the IT world that the holder is an IT professional that is prepared to handle the tasks necessary for the role of IT Asset Manager.
Certification Info
ITAM News
IAITAM curates the most complete and up to date ITAM Knowlegebase in the industry. With over 600 articles in 15 specialty areas, it is the go-to resource for the ITAM professional.
View ITAK