With the development of the IAITAM Best Practice Library (IBPL) 12 Key Process Areas and the detailed content on each area leading to improved value, the next natural step is to expose the interrelationships of those processes.
ITAM360 is the next generation of IT Asset Management program support, offering access to an interactive knowledge base that allows the user to navigate the IBPL electronically while seeing how those areas correspond to the rest of a best practice ITAM Program.
Would you like to view a short presentation on the ITAM360 Knowledge Base?
This item must be purchased through IAITAM Member Services. Please contact +1.330.628.3012 to order over the phone. You may also download the IAITAM Registration Form for all pricing or to place an order via fax or email.
The ITAM360™ Knowledge Base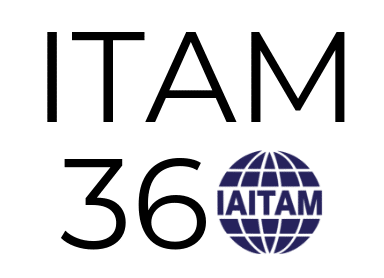 ITAM360 incorporates all the knowledge from IAITAM's Best Practice Library into an interactive and searchable knowledge database. Previous experience with the IAITAM Best Practice Library is not required for the successful use of this knowledge base.
ITAM360 is a comprehensive support system that identifies, discerns and guides. Reaching far beyond simple data-mining, the knowledge that ITAM360 provides is the critical differentiator between a truly successful ITAM program and a program mired in uncertainty and lack of cooperation and understanding. The ITAM360 approach to this knowledge is unique and powerful for the ITAM professional and the organization that benefits from the successes.
IAITAM Best Practice Library 12 Key Process Areas:
Acquisition Management
Asset Identification
Communication and Education
Compliance Management
Disposal Management
Documentation Management
Financial Management
Legislation Management
Policy Management
Program Management
Project Management
Vendor Management