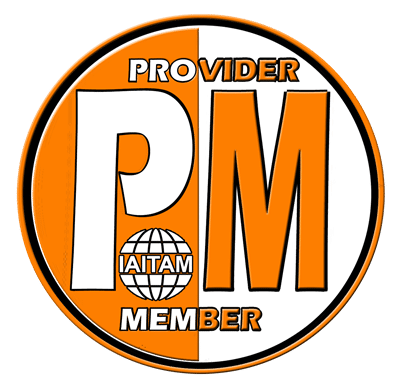 Provider Membership Details:
Provider Members of IAITAM are IT, software, hardware and services suppliers that offer strategic advice, products and leadership to the ITAM community. IAITAM provides a common ground for these leaders to interact with ITAM professionals in a unique way that enable the ITAM professional to meet the challenges they face within their organizations. IAITAM offers positive exposure to a focused market of well-qualified professionals as well as gives its Provider Members the opportunity to share their expertise through a broad range of marketing opportunities.
Provider Members can also benefit from the training programs offered by IAITAM in order to broaden the industry perspective of their employees, which helps them to understand the complete ITAM lifecycle and where their products and services fit within that program thereby increasing their value to their customers and shortening their sales cycles.
All Provider Memberships include blanket member benefits to the provider's employees:
Discounted IAITAM Hosted IT Asset Management Training and Certifications
Access to the IAITAM Career Center with ability to submit job openings to IAITAM for posting
Discounted rate to the IAITAM ACE – Annual Conference & Exhibition
Discounted pricing on the IBPL – IAITAM Best Practice Library
Access to monthly survey results
Access to IAITAM Member Digest
Access to IAITAM Gray Papers published quarterly at a reduced rate or free
ITAK Subscription at no charge as well as access to the Online Article Database
Ability to purchase ITAM360
Access to IAITAM Member User Group Meetings
Access to IAITAM White Papers at a reduced rate or free
In addition, Provider Members also receive:
Recognition
IAITAM announces new Provider Members through its weekly email news blasts and lists all Provider Members on the public area of its website, including a link to the Provider Members' websites.
Provider Members are also permitted to use IAITAM's Special Provider Member logo on their websites along with Membership Packet with a Membership Plaque and two corporate level cards.
Enhanced credibility within the ITAM Profession
Knowledge Leadership – Provider Members are given the opportunity to perform leadership roles in the ITAM community by the following means:
Publish articles in IAITAM's industry magazine, ITAK
Webcasts with IAITAM guest speakers
Participation in the Member Forum as an Industry Leader
Participation in IAITAM Member User Groups as an Industry Leader guest speaker
Education
Provider Members may choose to offer discounted IAITAM training to their prospects and clients as an added value to their existing level of services
Discounted rates on Executive Briefings for internal use or for the benefit of customers or prospects
Customized training for a Provider Member's sales force is also available upon request
Eligible for one complimentary copy of the IAITAM Best Practice BluePrint
Eligible for one complimentary set of the IAITAM Employee Awareness Program
Discounted private on-site training for internal use or for the benefit of customers or prospects
Focused Marketing – Provider Members can take advantage of IAITAM's networking system to expand their marketing opportunities with the following privileges:
Provider Member brochures and product information distributed in IAITAM classrooms around the globe
Key IAITAM staff educated about Provider Member products
Special recognition in IAITAM Annual Conference materials
One free 1/2 page ad in ITAK per year
One free 1/4 page ad in the IAITAM Member Digest per year
IAITAM sponsored 30 minute web seminar describing Provider Member products and services loaded up to the IAITAM Member site to demonstrate Provider's support of the ITAM industry
Reduced exhibit fees for IAITAM Annual Conference (includes two (2) free conference attendee passes for booth attendants)
The right to email the IAITAM database with special offers for IAITAM Members through the weekly news blast*
The right to survey IAITAM Members on key business issues*
IAITAM expert speakers available to Provider Member at no charge for marketing events *
Invitation to participate live on air in IAITAM sponsored radio shows
Ability to work with the IAITAM Team to define a customized awareness strategy and education programs
Pertinent Case Studies and White Papers posted to the IAITAM website
Joint tracking and follow-up of leads/prospects following an IAITAM co-sponsored event
Provider member pricing on the IAITAM Annual Conference for Provider's key customers
Additional Benefits
Additional Benefits
All employees within the organization may take advantage of the Blanket Membership Benefits
Discounted attendee pass rate for IAITAM's Annual Conference & Exhibition for any employee within an organization
Ability to submit job openings to IAITAM for posting in the Career Center
* At IAITAM's discretion and schedule availability.